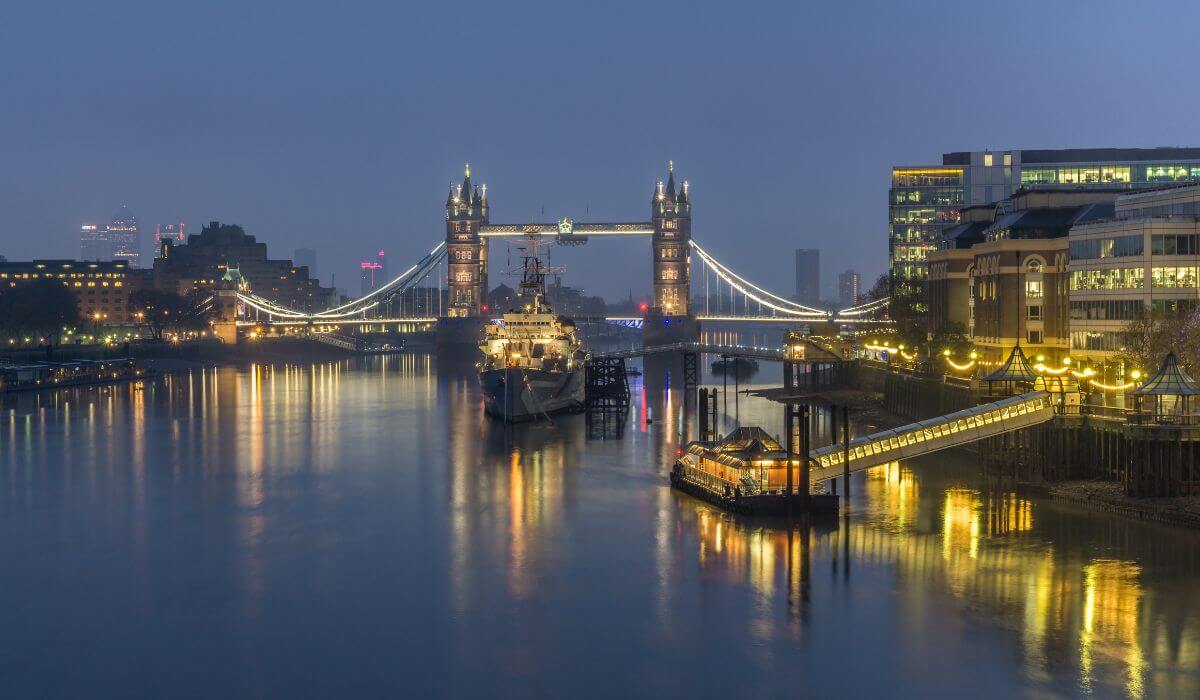 Things to Do Near Tower Bridge: Most Amazing Attraction & Places to Visit
Of all the things to do near Tower Bridge London, remember that this icon of Victorian engineering is in itself one of the best!
It features on many a tour itinerary for its grandeur and interesting glass walkway. As a result, Tower Bridge is one of the top sights to see in the city.
In this guide, we will explore not only this top attraction but also the things to do around Tower Bridge. You will actually be able to see many of them in London's skyline as you are touring the area.
Plan your itinerary with this handy guide and tick of all of the places to visit near Tower Bridge that interest you.
Tower Bridge Versus London Bridge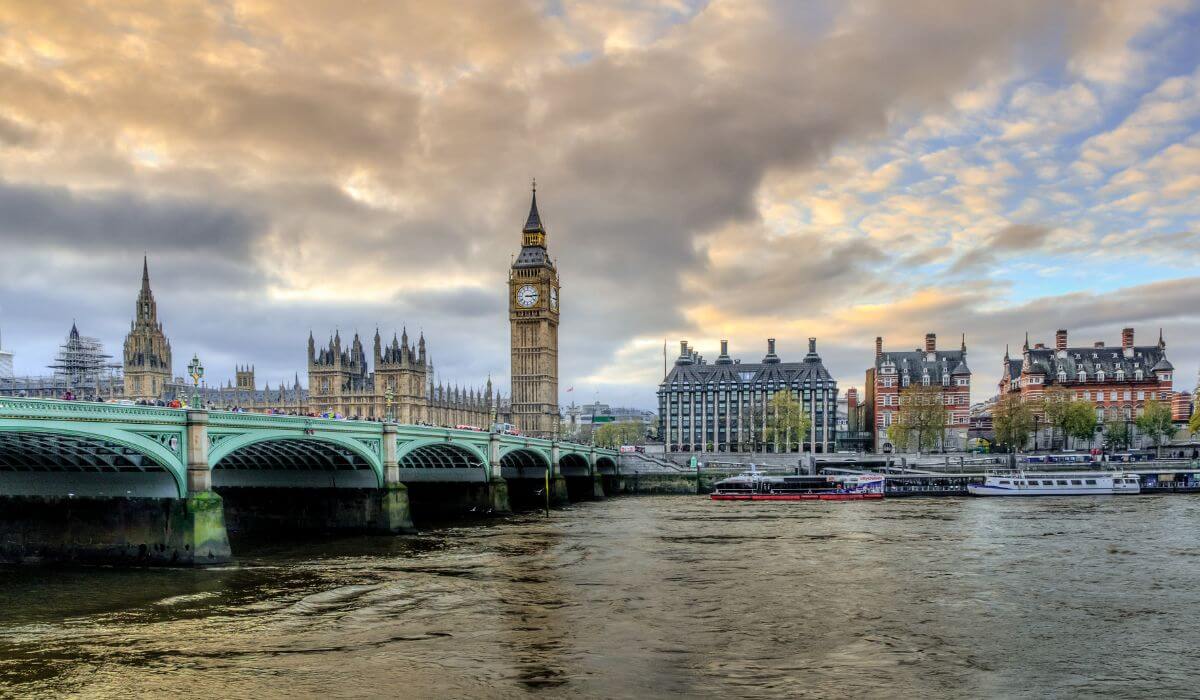 It seems to be quite easy to confuse these 2 landmarks. Sometimes you will see on an image online a picture of Tower Bridge, but the author has captioned it as London Bridge, or vice versa.
That is maybe because Tower Bridge is a lot more recognizable. Its two towers give it its name, whereas London Bridge is a more straightforward construction without any grand towers at either end. They are located beside each other across the River Thames, 0.6 miles (900 meters) apart.
Top 3 Attractions Near Tower Bridge Every Tourist Must Visit (Need Tickets)
St Paul's Cathedral

– It is possible to enter St Paul's for free but only on a Sunday for the service. You will need to buy a ticket at any other time.
HMS Belfast

– Docked on the South Bank, you can see this WWII warship from Tower Bridge. It's a fun day out for all the family, and there are a whopping 9 decks to explore! Tickets start at around £23.
The Shard

– With stunning panoramic views over London City, the Shard is a must see. It's a bit crowded, so a skip-the-line ticket such as this one is best. Then, you can enjoy the 72nd-floor viewing gallery in western Europe's tallest building.
Top 3 FREE Things to Do Near Tower Bridge
London is not a cheap holiday destination – hotels, eating out, getting there… it all adds up.
So if you are on a shoestring, here are a couple of ideas for you to ensure you still enjoy London on a budget!
Visit Borough Market
Ok, so strictly speaking, this won't be free, unless you have the willpower of steel. Borough Market is located about a 10-minute walk from Tower Bridge. It is free to enter and wander around all of the market stalls.
There is a wide range of produce on display, crafts, and loads of yummy treats, from sandwiches to hot street food. If you are on a budget and don't want to spend any money, it doesn't matter – it's a great way to experience London's bustling market scene!
St Dunstan in the East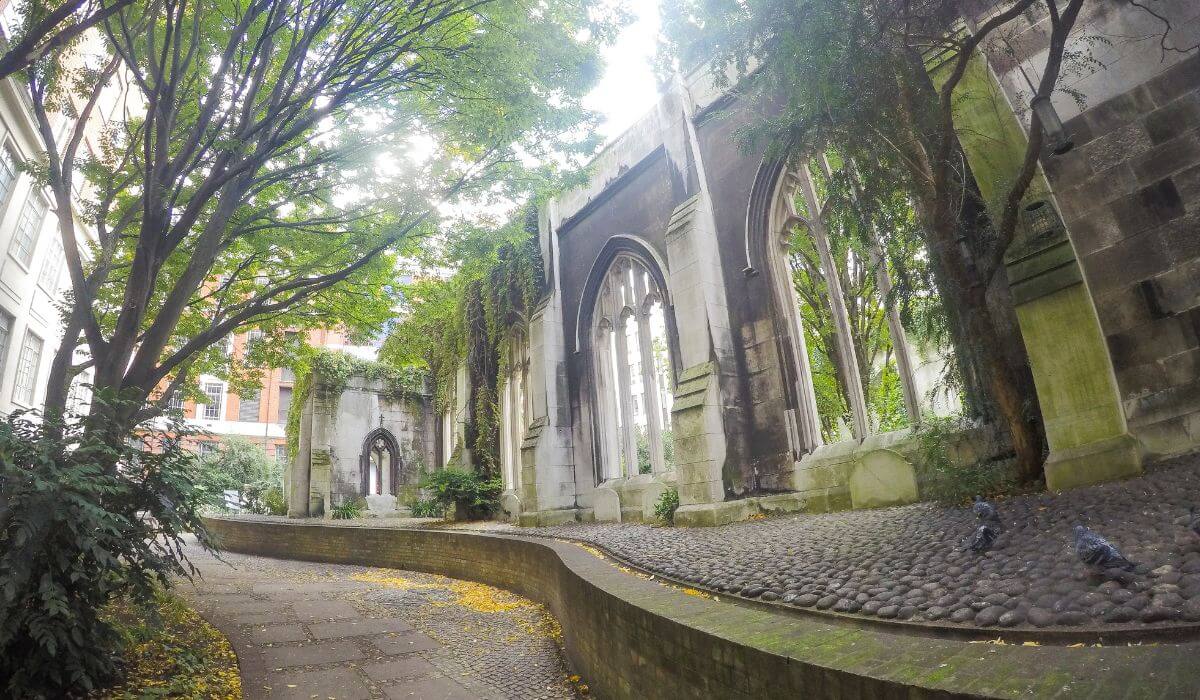 This sneaky little lesser-known attraction is an oasis hidden in an, at times, frenetic city.
An old church since ruined, it has become a wild green space that makes for a welcome 10-minute break from the rat race outside. Locals come here to eat their lunch and just take some time out.
Best of all, it's free to enter!
Visit London's Spectacular Sky Garden
This high up botanical attraction offers stunning panoramic views and lush gardens in which to stroll.
The best thing about the Sky Garden is that it is absolutely free to enter! You do need to reserve tickets online in advance, however. They are released 3 weeks in advance online.
Check out all the additional features of the Sky Garden, including live events and gigs on the website.
Things to Do Near Tower Bridge for History Buffs
London offers plenty to see and do for those that love history.
Let's check out the things to do in London near Tower Bridge for history fans!
Tower of London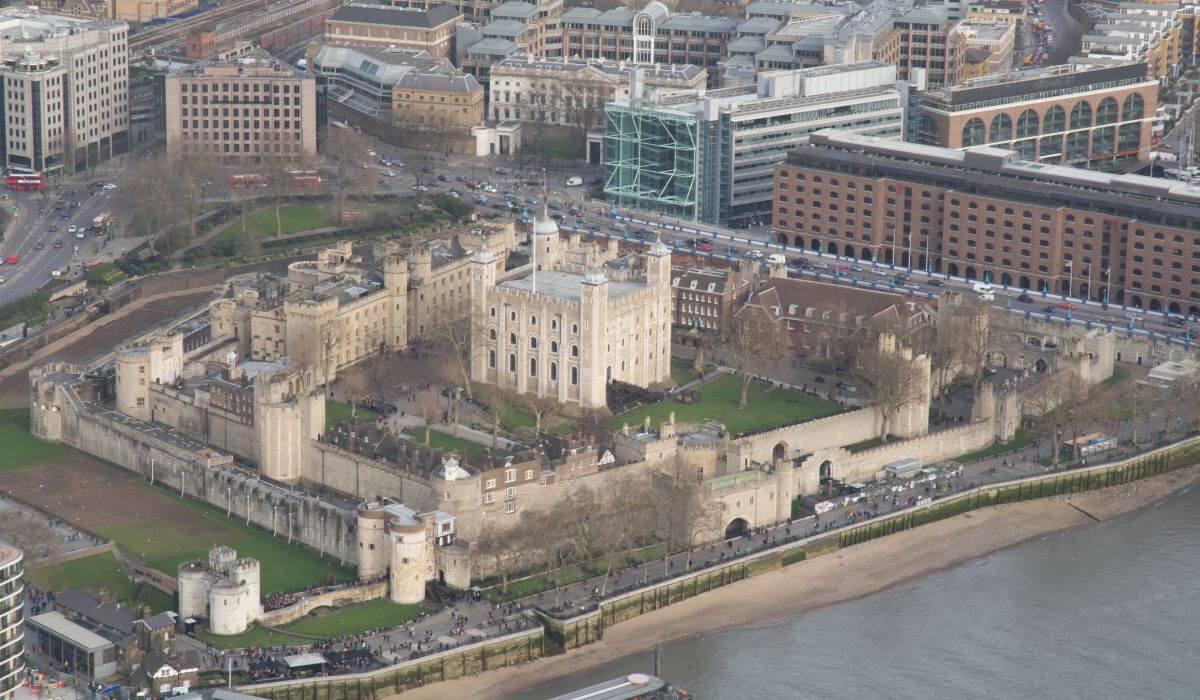 It costs an absolute bomb to visit the Tower of London, but there is more to this attraction than just the Crown jewels. Learn more about this historic tower and its role in London's past. Tickets aren't cheap; however – they will set you back about £30.
Hays Galleria
This converted warehouse is now a gallery-style walkthrough with shops, restaurants, and street food stalls. Grab a coffee and enjoy the atmosphere before you head on to your next stop.
Historic Churches
Visit All Hallows Church – one of the oldest in the city and dating back to the 7th century AD – or the beautifully gothic St Olave, about a 10-minute walk away from Tower Bridge.
St Helen's Bishopsgate is a little further away, but worth a look. It survived the great fire of London and the war but was damaged by an IRA bomb during the Troubles.
Monument to the Great Fire of London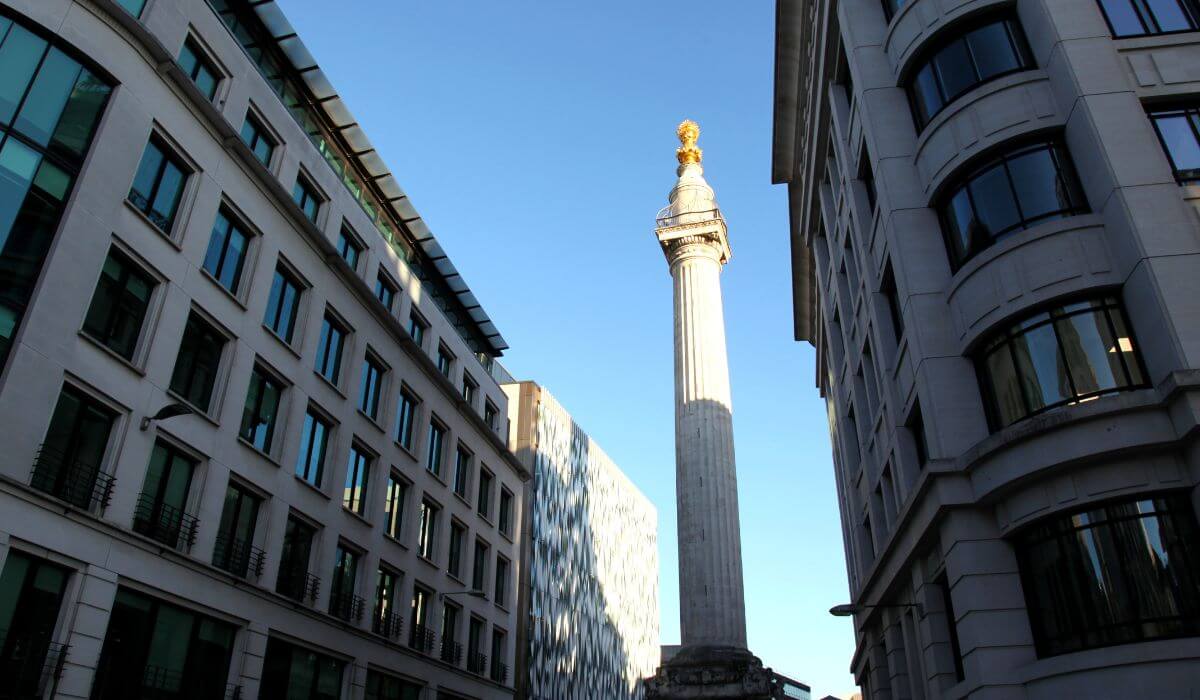 The Great Fire of London in 1666 is commemorated with this monument – which you can actually climb up to see the views over the city! The column stands at 202 feet high.
Ruins of Winchester Palace
This 13th century home to the Windsor Bishops was destroyed by fire in the 19th century. Nowadays, you can wander through the site and check out what remains.
Southwark Cathedral
With a history that extends beyond 1000 years, Southwark Cathedral is located on the South Bank and is a pleasant place to explore for 30 minutes. This church is even mentioned in the Domesday Book!
Shakespeare's Globe
This reconstruction of the original Elizabethan era playhouse celebrates Shakespeare's legacy. During the summer season, you can also check out a play!
If You Want to Eat Drink or Shop near the Tower Bridge
London is a food lovers paradise, and there is plenty to enjoy around Tower Bridge!
Let's check out some of our favorite eats nearby.
Bravas Tapas – Modern Basque-style tapas and, of course, delicious Spanish wine awaits you here. If the weather is good, you can also dine outside.
Brasserie Blanc – This exclusive group of restaurants used to have a branch at Tower Bridge, but now the closest is on the Southbank. It is worth it, though – delicious fresh produce and fine wines await you here.
Coco Grill and Lounge – Turkish Mediterranean-style food – and a fantastic brunch menu on Saturdays and Sundays make this Anatolian restaurant a must-visit.
Tavolino Bar and Kitchen – Amazing cocktails and Italian food set over a Tower Bridge view -what's not to like? Try the pasta – it is amazing!
Smiths of Wapping – Near Tower Bridge metro station, this is a restaurant for all of you who love fish – but in much fancier surroundings than the local fish and chip shop!
Coppa Club Tower Bridge – Beautiful river views and stunning menus with a selection of delicious cocktails, this is a place to hang out with friends and enjoy a relaxed vibe.
Gunpowder Tower Bridge – If you love Indian food and want to dine in style, then this wonderful restaurant is for you! The Tower Bridge location has a terrace looking right over the bridge – it's perfect for a special occasion.
Baluchi – A Pan Indian Destination – Staying on the Indian theme, Baluchi offers a wide selection of different styles of Indian food. It is also the perfect option if you are a vegetarian looking for a special treat.
The Raven – A laid-back London pub with plenty of pub grub on offer. Fish and chips or steak and kidney pie, or perhaps just a pint and a bag of crisps await you here.
Watchhouse – Grab a fine cup of coffee here or a homemade pastry – the perfect haunt especially if it is cold and wet outside.
Fun Things To Do Near Tower Bridge
One of the coolest things to do is take a boat cruise down the Thames, where you can pass right under Tower Bridge.
A basic tour such as this one costs about £14, but you can get a river cruise plus dinner for about £100 – this example here includes a live jazz band!
A very select number of cruise boats are tall enough to cause the suspension bridge to actually open, but it is more likely the cruise you take will simply pass under.
Things to Do at Tower Bridge at Night
Sticking with the cruise theme, a night tour by boat will give you epic views of the London skyline all lit up.
This evening cruise, for example, includes a glass of bubbly and canapes. But if you prefer to stay on dry land, why not try this London by night tour by bus, passing all the favorite landmarks?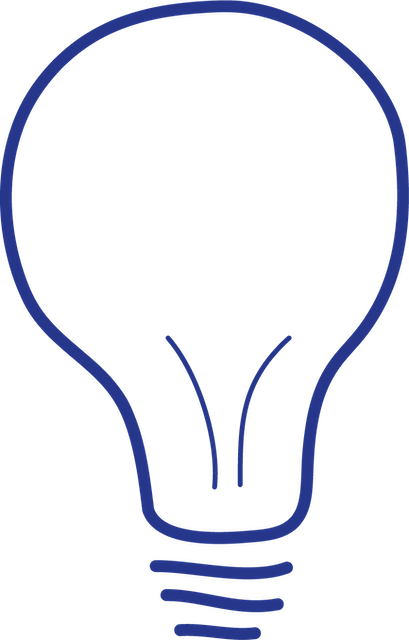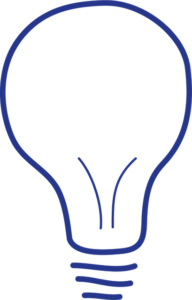 Tip – Another good choice is to treat yourself to the Shard experience, grab a cocktail up high and enjoy the view.
Family Things to Do Near Tower Bridge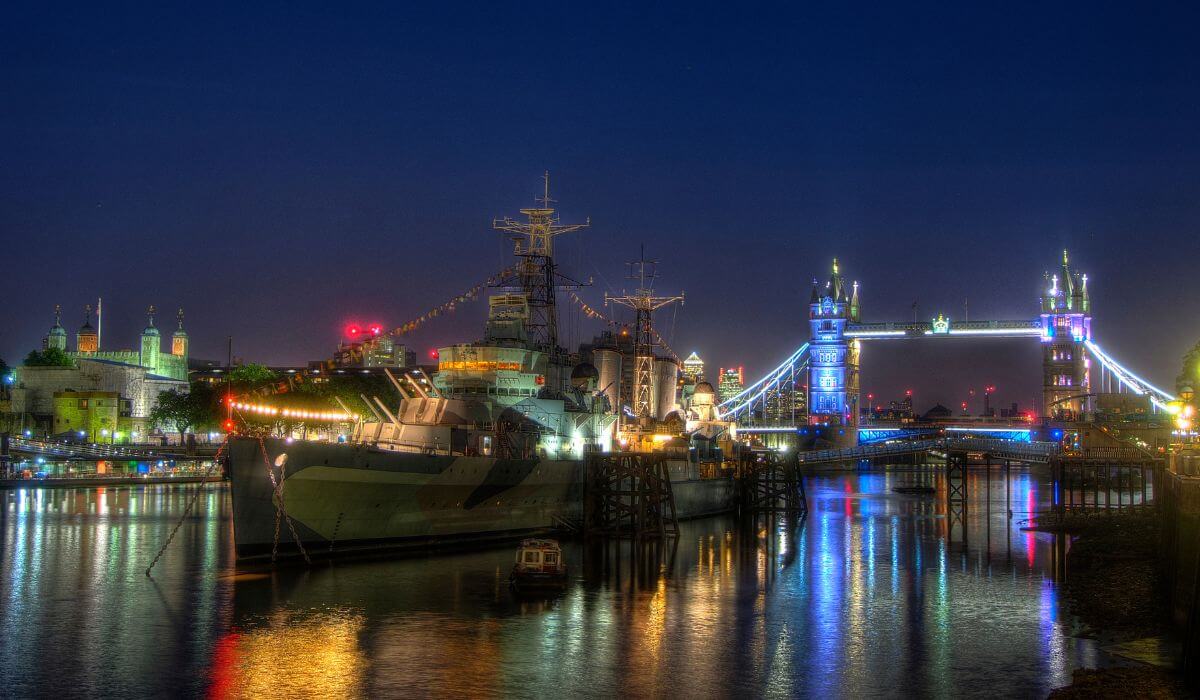 Traveling with kids? It can be hard to keep them entertained.
If you stay near the Tower Bridge area, then you won't need to worry about getting on and off the metro or bus station.
Here are the options:
HMS Belfast

– It should be one of your first stops if your family is interested in seeing the displays of the warship. Explore multiple levels of artifacts and reconstructions.
The Golden Hinde

– Another boat, this time a huge reconstruction of the first English-made ship to sail around the world! Great fun for young and old.
Romantic Things to Do near Tower Bridge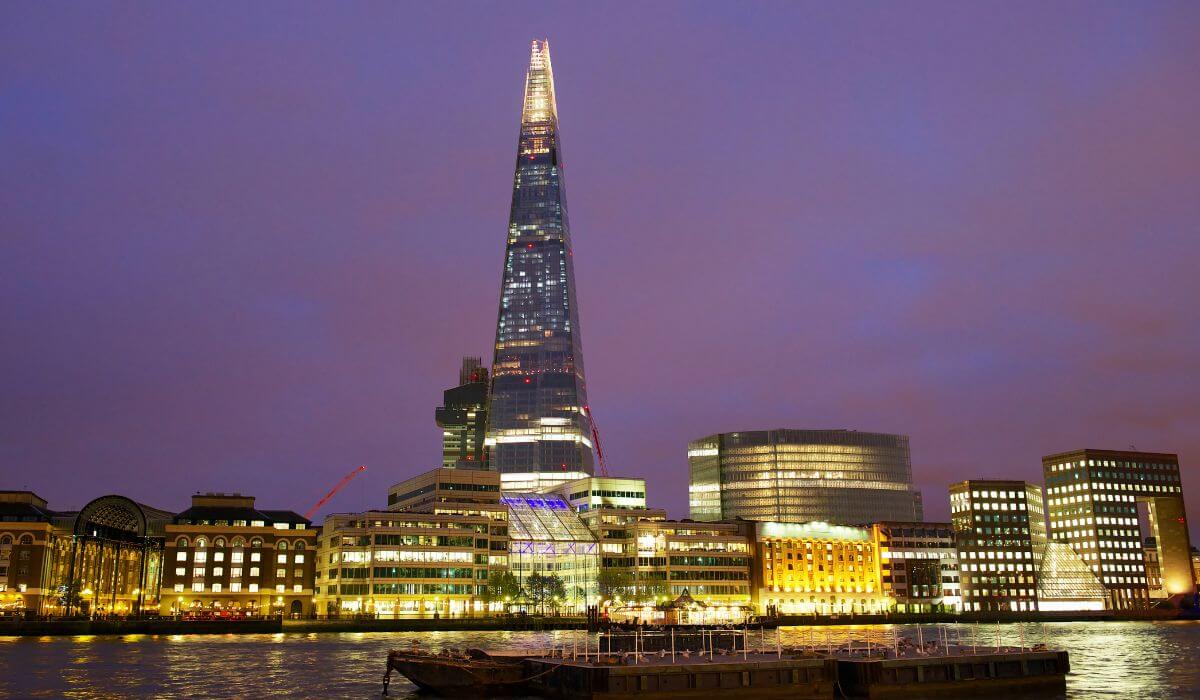 If you are on a romantic trip or want to spoil a special someone, then there are a lot of great options to impress!
Here is what we suggest:
The Shard

– Head up to the Shard at sunset and grab a glass of bubbly whilst enjoying the spectacular views from way up high. Tickets are available here.
Romantic River Cruise with Afternoon Tea

– Enjoy a romantic afternoon tea as you cruise past the London skyline with a glass of prosecco in hand! Tickets start from around £50 and are available here.
An evening sunset walk

– Walk the 15 minutes between Tower Bridge and London Bridge and enjoy all of the sights – even more enjoyable if you get a nice evening at sunset.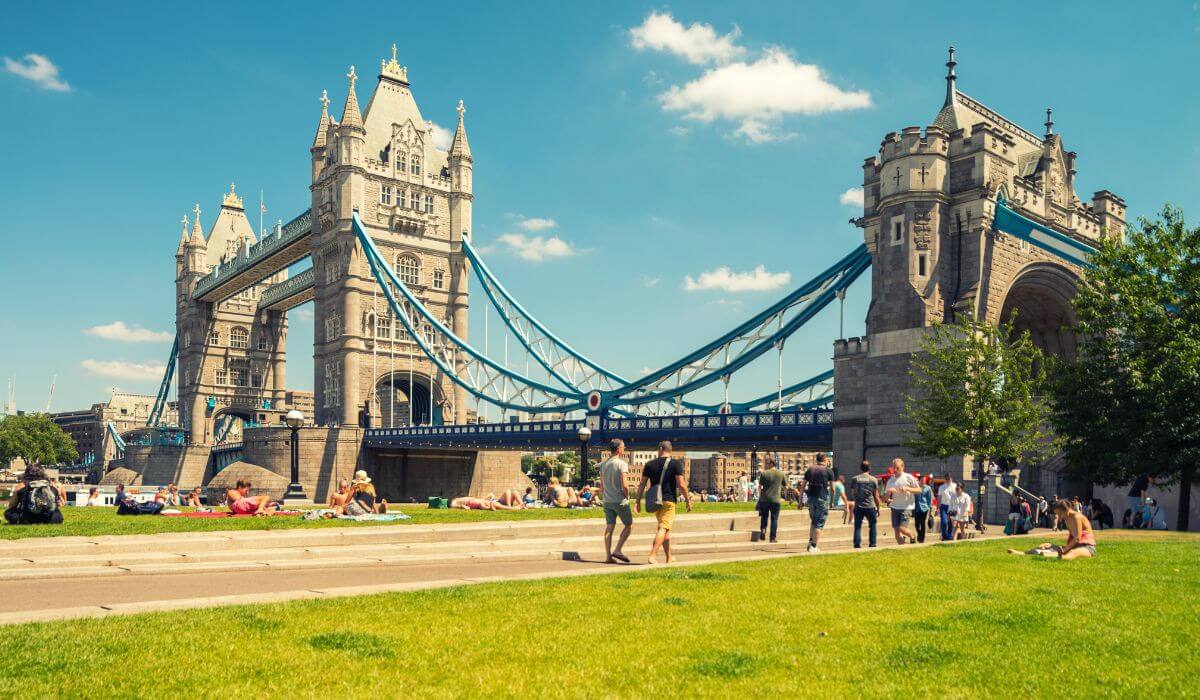 Perhaps all the sightseeing is getting a little much, and you want to sit and enjoy your surroundings for half an hour?
If yes, then there are a couple of parks in the area that can hit the spot:
Potter's Field Park

– A green space right beside Tower Bridge it is the perfect place to enjoy a sandwich for lunch and watch the boats going down the Thames.
St. John's Churchyard

– A stone's throw away from Potter's Field Park is a community play area which is perfect for the kids to enjoy on a fine day! There is also outdoor table tennis and boules too!
Markets Near Tower Bridge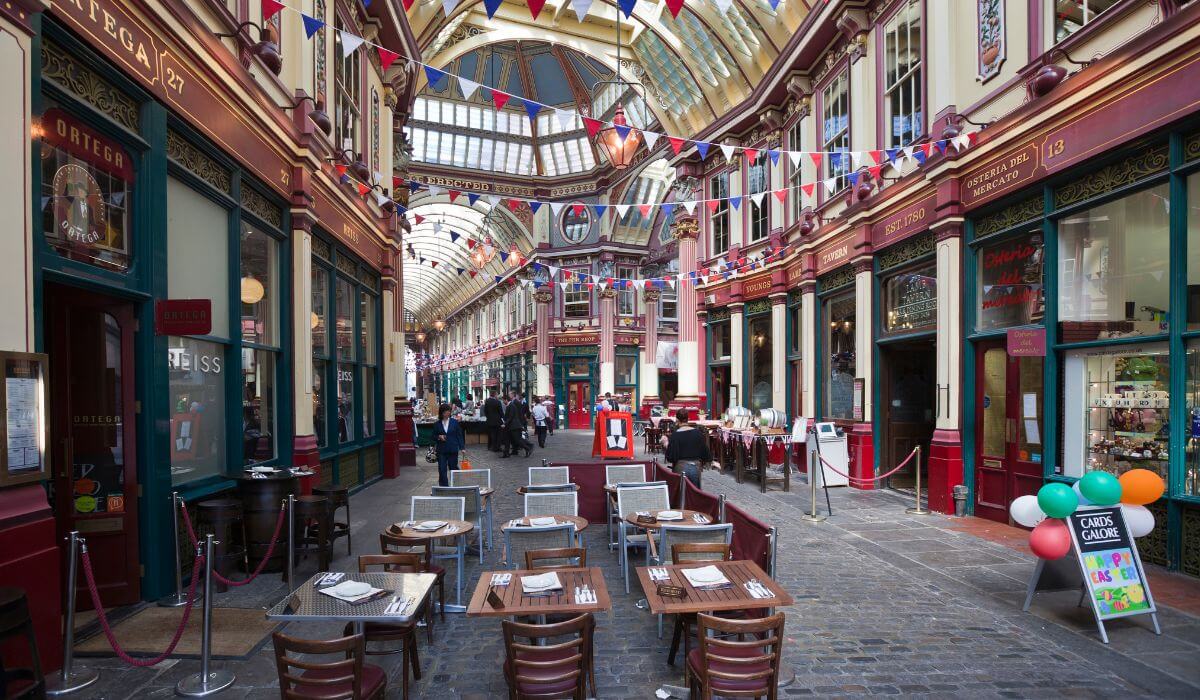 We already mentioned the fantastic Borough Market, which is the perfect place to grab some lunch and watch the hustle and bustle.
But are there any more markets near Tower Bridge?
Yes, here are two markets you can visit today:
Old Spitalfields Market

– A covered market with antiques, crafts, and food, it's a class place to spend a few hours and pick up a few gifts.
Leadenhall Market

– A traditional covered Arcade style market with jewelry stalls, antique shops, and other shops.
Theaters and Museums near Tower Bridge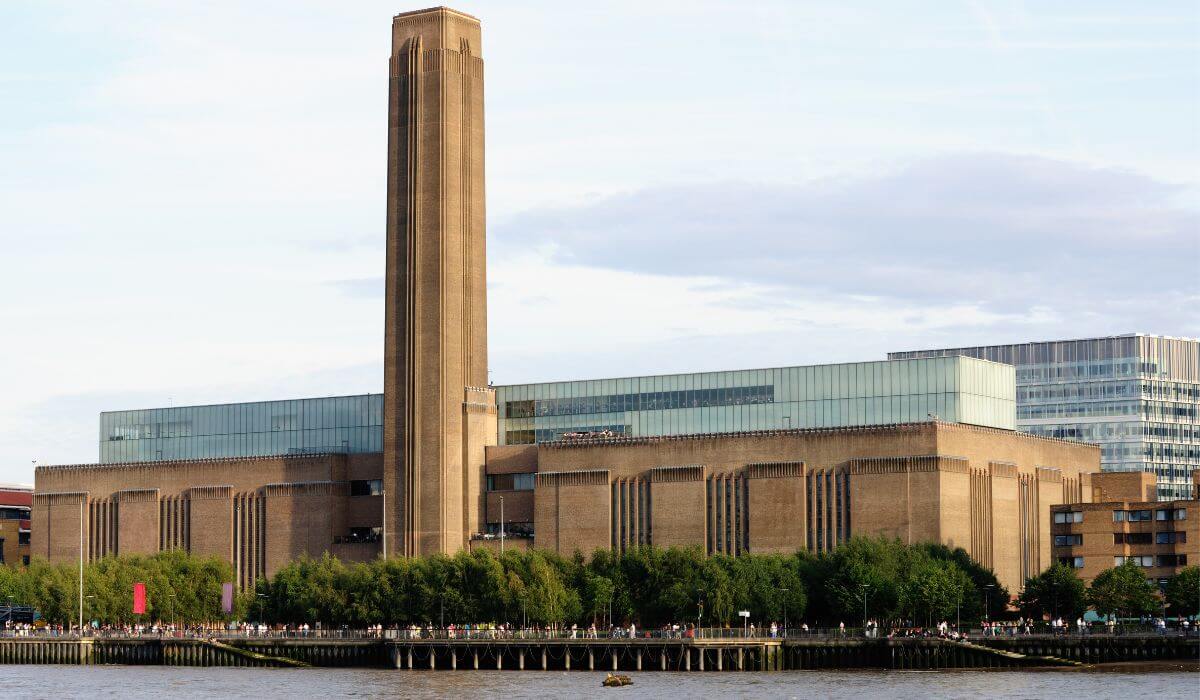 If you are STILL looking for things to do near Tower Bridge at this point, then we can still go on!
Here are some Theaters and Museums to check out if you wish:
The Bridge Theatre

– Check out the full line up from the Bridge Theater in advance for their famous and lesser-known plays.
Old Operating Theatre

– In old St Thomas' hospital, you can check out an actual old reconstruction of an old-style operating theatre.
White Cube Gallery

– Very cool modern art away from the crowds, check out the revolving exhibitions and unique artworks here.
Tate Modern

– More famous modern art is on display at the Tate Modern. More importantly, it is a great fun and FREE thing to do in London!
2 Hotels Near Tower Bridge to Book Today
Stay close to the action near Tower Bridge by booking a hotel right nearby:
Budget-Friendly Option – It is expensive to stay around this part of town, but this cool hostel is clean, trendy, and in an excellent location. Wombat's hostel offers a great welcome and a budget price – but note that

£

150 per night may still not be good enough value for a backpacker, and you may need to stay further afield to get real savings.
Standard Price Option – The Chamberlain offers beautiful luxury-style bedrooms plus breakfast for around

£

290. There is also a cool bar too.
Frequently Asked Questions
Are Tower Bridge and London Bridge the same?
No – they are 2 different bridges, located 900m apart on the Thames River.
What's the difference between Tower Bridge and London Bridge?
Tower Bridge is definitely grander and more of an icon. It can be distinguished by its 2 towers and suspension bridge in the middle.
How far is it from the Millennium Bridge to Tower Bridge?
It is about a 25-minute walk between both bridges.
To get a full appreciation of Tower Bridge, we definitely recommend you book a cruise like this one that goes right under it! Now, head on over to our other resources to finish planning your trip to London today!