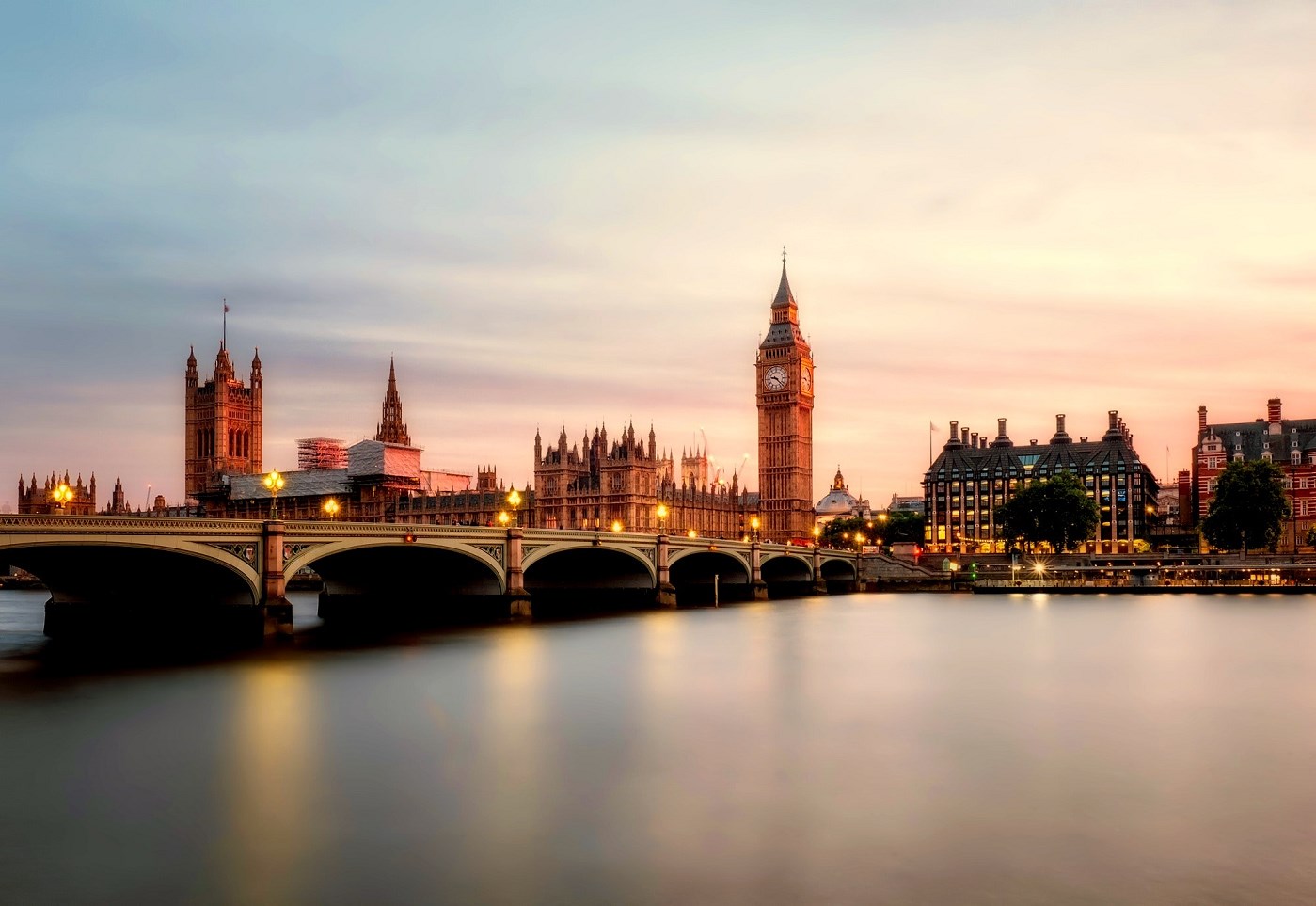 English Heritage Pass – explore London and England's top attractions
---
London is a pretty big city, home to 9 million people. It is one of the world's top tourist destinations, attracting a whopping 30 million annually. The trappings of the British monarchy lead millions to visit every year. Dozens of exciting attractions, including the London Eye, the Shard and Madame Tussauds attract young and old alike. A great transport network can get you from A to B with ease.
London also has an amazing multicultural vibe that reflects the dynamic makeup of the UK.  You can sample cuisine from all over the world, shop for saris, try a shisha, sample Caribbean chicken. The list of attractions is endless in this megacity. Use our guide to help get to know London in depth with the English Heritage Pass.
Most visitors want to hit off the major attractions. A trip to Buckingham Palace is a must. Obligatory photo of Big Ben a given. Some of the shops are a tourist attraction in themselves! Harrods of course, Hamley's toy store and Liberty's are all favourite places to splash the cash in London!
But there is another side to the capital city, and that's where the English Heritage Overseas Pass comes in. Read on to find out just what the pass offers, and decide whether it is the pass for you.
About the English Heritage Pass
English Heritage can help you check out all of these great attractions. They offer, amongst other memberships, the English Heritage Overseas Pass. The pass is created for those coming from abroad. It really is designed to help you uncover the charms of rural and historic England. However, we find it can help you out to explore London as well. The pass is offered on a 9 or 16 day timeline, so it's good for a road trip around London and South England for example.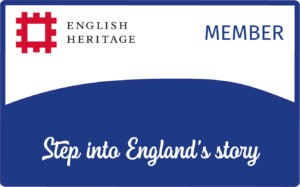 How does the English Heritage Touring Pass work?
Access to the English Heritage Overseas Pass is pretty straightforward. Visit the English Heritage Pass page here and firstly decide what type of pass you need. For example, choose an adult pass, a couples' pass or a family pass. You'll have to print the pass out or have access to your confirmation email on your phone. Then, simply present your booking confirmation at any English Heritage facility for access to the attraction. You'll now have your English Heritage touring pass in hand and be able to get to see the sights!
If you do not have access to a computer, or just prefer to purchase in person, that's possible too! Just turn up at any English Heritage site and buy your pass at reception.
Note, you must have proof of overseas residency or citizenship. This can be a passport or ID card, and photocopies are acceptable.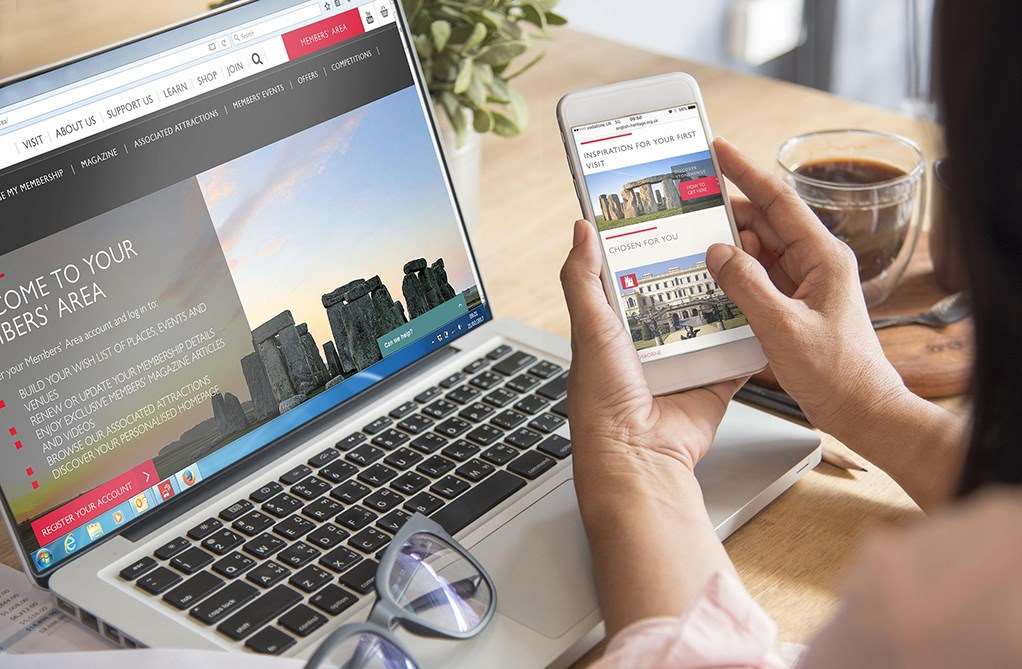 English Heritage Pass price and validity
Depending on the length of your trip, you'll be able to choose between a 9 day or a 16 day pass. Here's the current pricing below. Check here for any updates.
What's included in the English Heritage Overseas Pass ?
The attractions on offer in the English Heritage Overseas Pass can be viewed here in this detailed map. There are over a hundred attractions all over England to be visited.
For those interested in visiting London, there are at least a dozen attractions in the London region and areas around. Here's a list of the British Heritage Pass attractions for London and the surrounding area. We've put the usual pay at gate prices for 2023 here too so you can answer the question "Is the English Heritage Pass worth it?"
Kenwood
Free Entry

Hampstead Lane, Hampstead, Greater London, NW3 7JR.
Website here
This stunning stately home has amazing collections of art, beautiful gardens and lots of different architectural gems to uncover.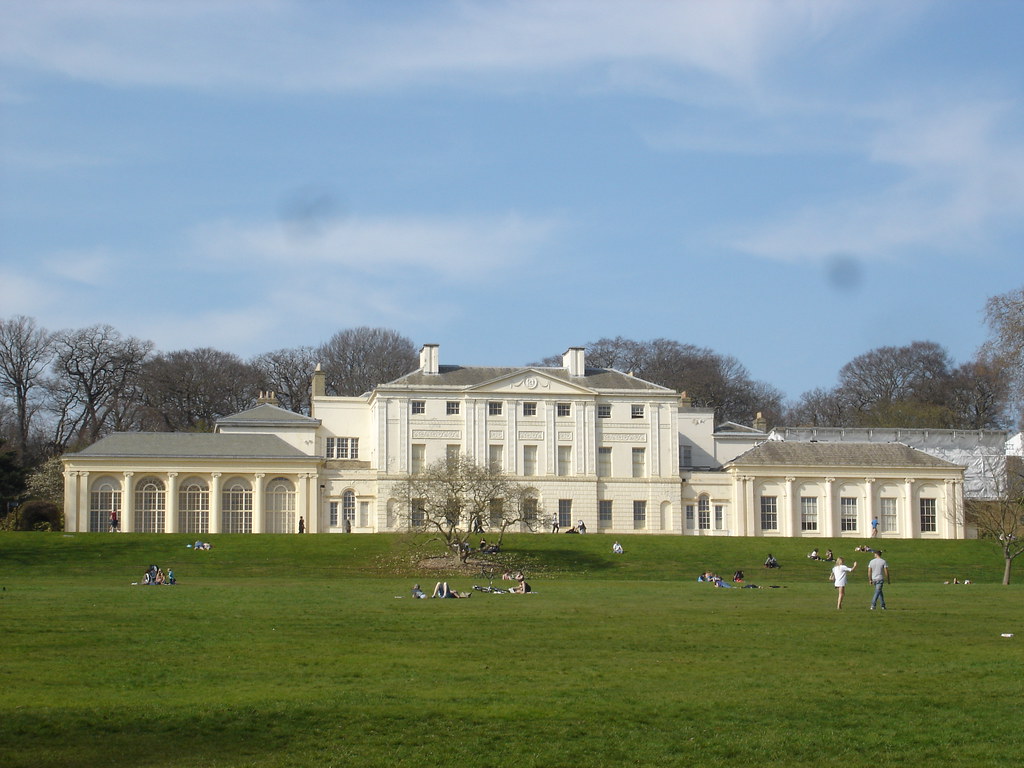 Chapter House
£24 per adult, children £9

Dean's Yard, Westminster Abbey, London, SW1P 3PA
Website here
Beautiful vaulted ceiling, medieval architecture and 13th century stone altar can be found in the former parliament.
Jewel Tower
£6.50 per adult, £5.90 per child

Abingdon Street, Westminster, London, SW1P 3JX
Website here
14th century tower that was used to house Edward III jewel collection
Apsley House
£11.30 per adult. £6.80 per child

49 Piccadilly, Hyde Park Corner, London, W1J 7NT
Website here
The first Duke of Wellingtons opulent home – marble columns, gold gilded walls, extravagant furnishings.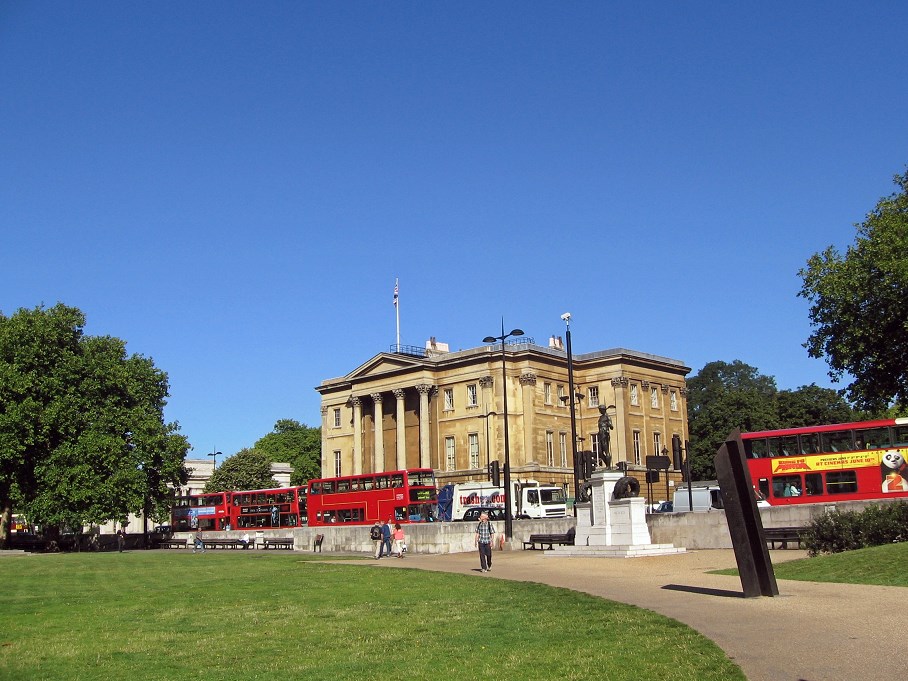 London Wall
Free entry

Tower Hill, London, EC3N 4DJ
Website here
A Roman defence wall from AD 200!
Ranger's House The Wernher Collection
£10 per adult, £6 per child

Chesterfield Walk, Blackheath, London, SE10 8QX
Website here
Beautiful  Georgian Villa housing world famous Wernher Art Collection
Wellington Arch
£6.50 per adult, £5.90 per child

Apsley Way, Hyde Park Corner, London, W1J 7JZ
Website here
Used to be an entrance into Buckingham Palace, converted to a victory arch to celebrate Duke of Wellington's defeat of Napoleon
Winchester Palace
Free Entry

Clink Street, Southwark, London, SE1 9DG
Website here
13th Century home of the Bishops of Westminster, largely destroyed by fire in 1814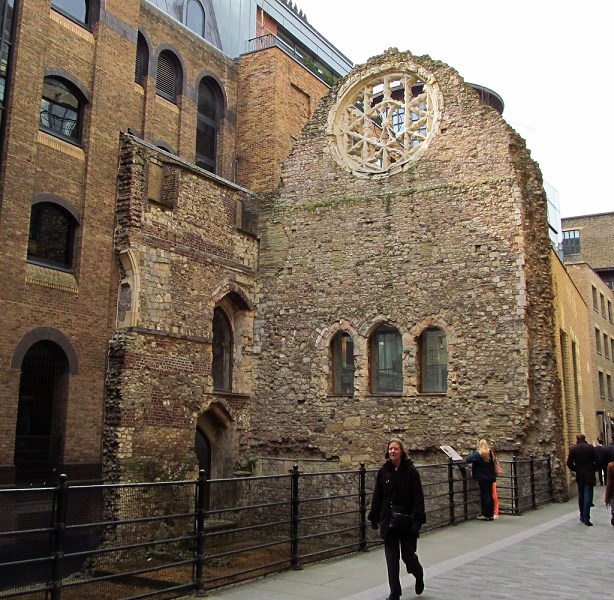 Coombe Conduit
Free Entry

Coombe Lane West, Kingston upon Thames, London, KT2 7HG
Website here
Tudor waterworks system
Marble Hill House
currently closed for renovation, open in 2023
Richmond Road, Twickenham, London, TW1 2NL
Website here
Beautiful Palladian villa with extensive grounds, café and hand painted Chinese wallpaper
Chiswick House
£9.70 per adult, £8.70 per child

Burlington Lane, Chiswick, London, W4 2RP
Website here
Stunning 18th Century Roman style villa
Harmondsworth Great Barn
Free Entry

The Great Barn, Manor Court, High Street, Harmondsworth, Greater London, UB7 0AQ
Website here
15th Century Grade 1 listed barn
English Heritage Pass Benefits
Save money

on entry fares across London's heritage sites
See historical and architectural attractions in London that you miss with other city passes
Bolt on a visit to London with travel across the rest of England – for example to Stonehenge – and use the same pass

One ticket access

to all the attractions
Plan your visit around the pass
9 or 16 day pass – less pressure to see all the sites than with other passes
English Heritage attraction pass for London also included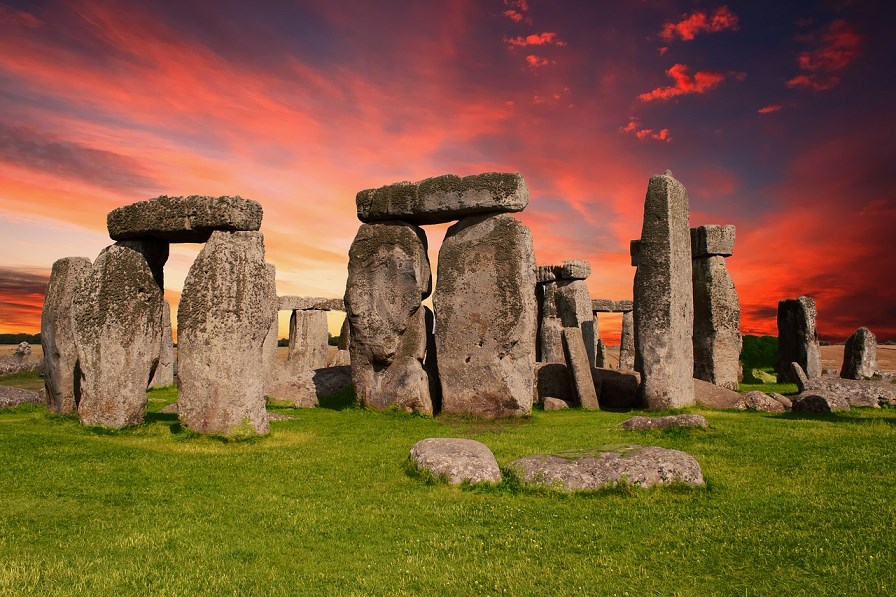 English Heritage Pass Cons
Doesn't include the major London attractions
More tailored to those interested in history and art
9 or 16 day pass too long for those on a city break – other passes may be more suitable
A lot of English Heritage sites are free to enter anyway – e.g. the Coombe Conduit
For whom is the English Heritage Pass intended ?
We would recommend the Heritage Pass for the following:
 Those on their second or third visit to London who want a change from the main tourist sites
History buffs and those interested in religious and heritage sites
Those bolting on a weekend in London to an extended road trip around the UK
Other city passes, for example the London Explorer Pass might be more suitable for you if:
It's your first trip to London and you want to hit off the major tourist hotspot
You aren't interested in historical sites
You are on a short weekend vacation
Remember London already boasts a number of free attractions too, so if you are on a budget you can really enjoy the capital anyway. For example, the British Museum, Natural History Museum, Imperial War Museum, Tate Modern……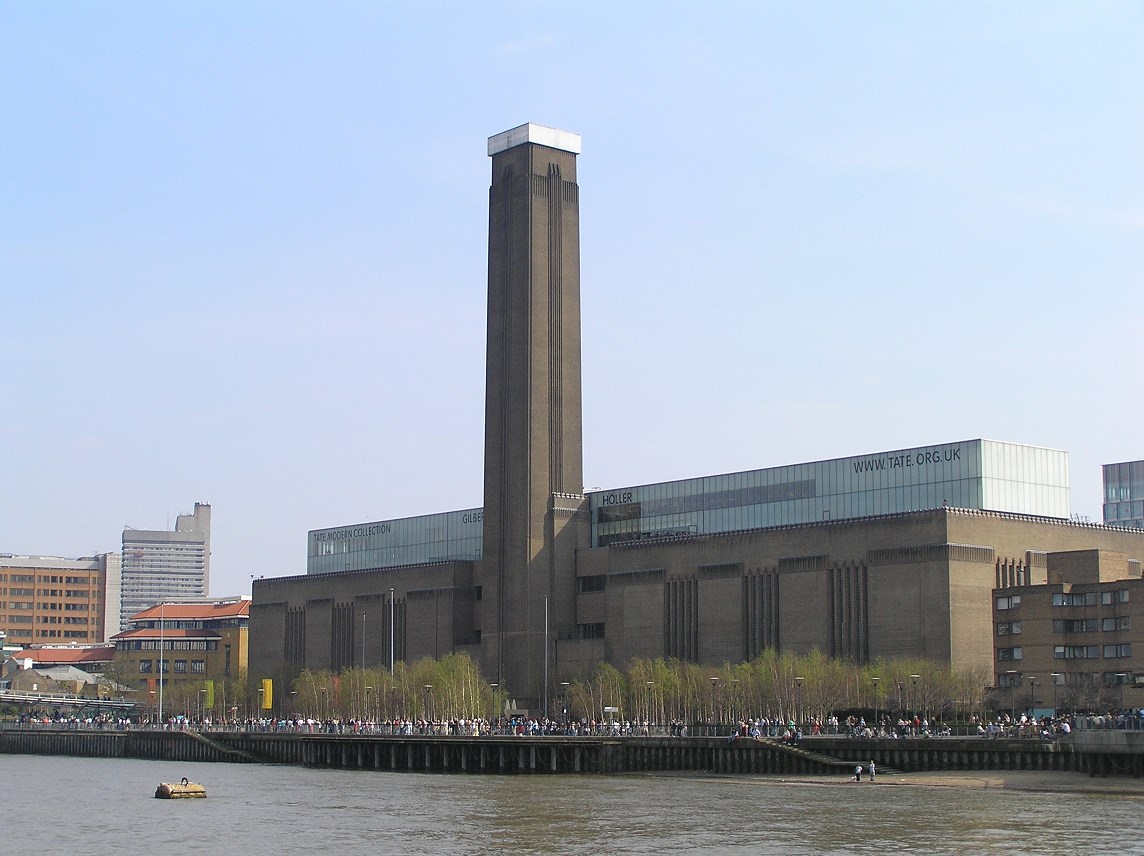 What you save with the Heritage Pass ?
The durations available on the English Heritage Explorer pass mean you can take in the sights at your leisure and really explore at your own pace.
Where a visit to London is concerned, the pass offers a different set of attractions. You'll miss the queues at the London Eye, Shard and Madame Tussauds and see a different face of London.
English Heritage Pass Review
| Pass Duration | 9 days | 16 days |
| --- | --- | --- |
| Price | Starts at €45.40 per adult | Starts at €53.76 |
| Travel card | No | No |
| Attractions | All – 100+ | All – 100+ |
| Extras | Guidebook, discounted events | Guidebook, discounted events |
Is the English Heritage Pass worth it – Our opinion
Is the English Heritage Pass Worth it? In our opinion yes – but only if it's your cup of tea.
You need to be in to heritage attractions – don't buy this pass if you want to see the London Eye or take a bus tour! Check out our reviews of the London Explorer Pass for that.
If it is your bag, or if you have done all the major sites before, then it's definitely worth it for the savings alone! Especially if you can head out of London too and tour more extensively in Britain.
Tips to get the most of your British Heritage Pass
Some of the sites have limited openings – open at weekends or certain days in the month – check carefully
Try and time your visit along with some of the special events that sites often organise
Country houses often have

beautiful gardens

– use your pass for these on sunny days!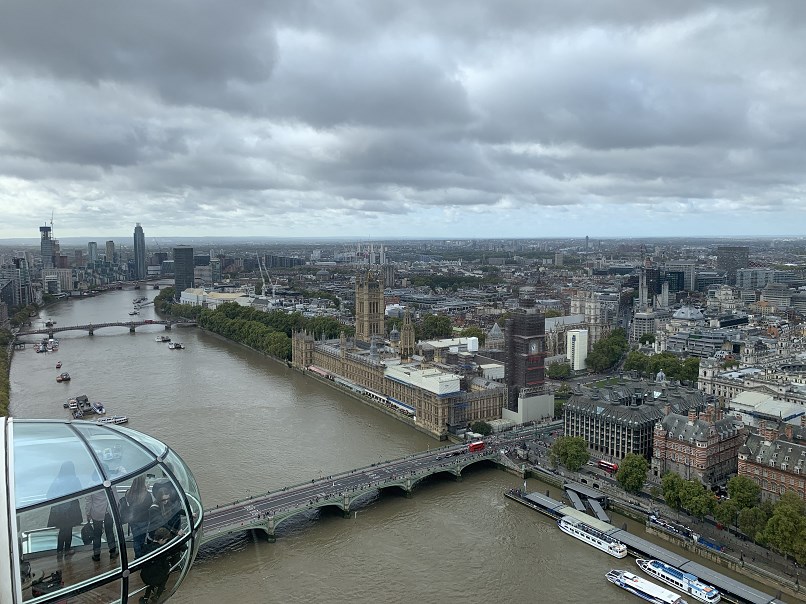 Where to buy the English Heritage Pass ?
Visit the very detailed English Heritage Website for more information on how to purchase the pass.
Simply order the pass online here, print it out, and present it at any of the attractions listed above.
If you prefer to buy the pass in person that is possible too. Just rock up to the desk at any staffed English Heritage site and pay there.
Don't forget to bring your proof of overseas citizenship or you won't be able to use the pass! Some sites may also ask for the credit card used at the time of booking, so you will need to bring that too.
How to use the English Heritage Pass ?
Your printed out pass can simply be presented at the desk of the English Heritage site of your choice. It's that simple!
Comparative table on Passes in London
| Pass | Go London Explorer Pass | London Pass | English Heritage Overseas Pass | London City Pass by Tiqets | iVenture Travel Pass |
| --- | --- | --- | --- | --- | --- |
| Validity | 30 days from activation | 1 – 10 consecutive days | 9 or 16 consecutive days | Unlimited | 30 days |
| Types | 3,5 or 7 day pass | 1,2,3,6 or 10 days | 9 or 16 days | One type | 3,5,7 or 10 specific attractions |
| Prices | Cheapest 3 attraction pass starts at £64 (adult) | Cheapest 1 day starts at €82.49 (adult) | Cheapest 9 day adult pass starts at €45.40 | Adult pass €98.04 | Adult pass starts at £69 |
| Travel card | No | Can add on Oyster | No | No | Yes, as one of the selectable attractions |
| Airport Transfers | No | No | No | Yes | No |
| Attractions | 65 | 80 | 100 | 100+ | 30 |
| Extras | App, Map | App, Map, Restaurant discounts | Guidebook, Discounted events | 20% off wide range of attractions | Guidebook, meals |
| Tickets | Go London Explorer Pass | London Pass | English Heritage Pass | London City Pass | iVenture Card |
English heritage pass – FAQs
Do National Trust members get discount at English Heritage?
No – the two memberships are not linked.
Does National Trust membership cover English Heritage?
No – they are separate entities. However, many National Trust properties are free to enter, but members benefit from extras such as free parking.
Is Blenheim Palace an English Heritage Property?
Neither. Blenheim Palace is a World Heritage Site. However, English Heritage pass members can get a discount from the standard fare of £24.99.
Is Hever Castle and English Heritage Site?
Neither. Hever Castle is a privately owned house, and is a member of the Historic Houses Association.
Is Warwick Castle English Heritage?
Not exactly, but English Heritage cardholders get a 50% discount off the entry price. So, instead of £13 pay just £6.50 per adult.
Hopefully you now understand all the benefits of the English Heritage Overseas pass. You'll be able to answer the questions "Is the English Heritage Pass worth it". You are also now well versed in the Heritage Pass UK attractions for London.
Whether you are a history buff or just enjoy taking a nosey at the décor inside a stately home, the Heritage Pass offers real value for money. It's not for everyone, but if you have specific interests it can be a blessing.
We'd recommend checking out the other London Passes first to ensure this is the right one for you. And, to get the most out of your English Heritage Overseas Pass, try to arrange a trip around the rest of the UK with it too!
Let us know which London City Pass you choose. If you go for the English Heritage Overseas Pass, we're interested in seeing which sites you picked!