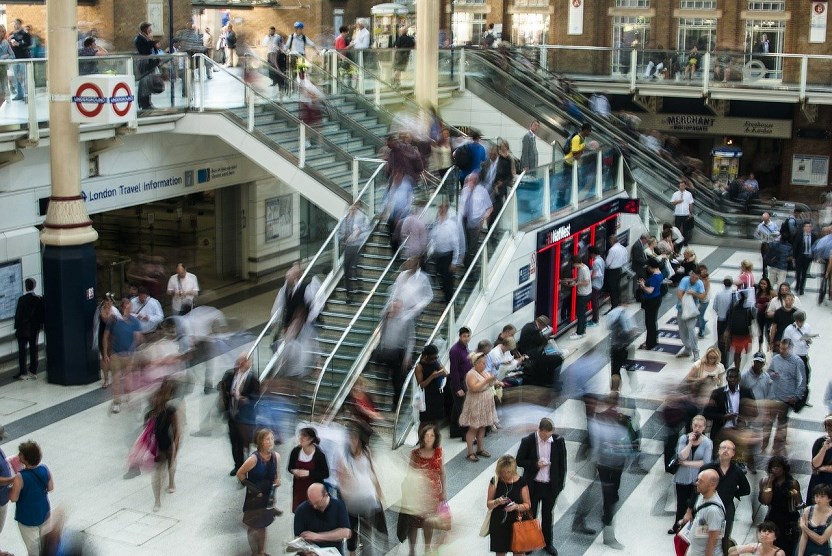 Travelcard prices 2020 – How to use Public Transport in London ?
---
Excited about visiting London? You should be. There is SO MUCH to do and see in this city, you could spend weeks exploring. Whether you are a shopaholic wanting to spend your time in the stores, a foodie looking for some cultural delights or a history buff, London has it all.
If you are travelling with the kids or as a couple there are loads of fun sights to see. Check out the London Eye, Madame Tussauds or the View from the Shard. Or, grab some tickets to a West-End show.
Of course, you'll also need to get around this massive city. Read on for our guide on London Travelcard prices and types to help you navigate public transport in the UK's bustling capital.
What is the Travelcard London ?
For visitors to London, a travel card is a pretty good idea. Offered by Transport For London, a travel card can help you manage your budget. You'll  have unlimited travel on the extensive transport network for the validity of your card.
Transport for London offers a number of options. Select a 7 day travel card for example for longer visits, or perhaps an off peak card if you are looking to save cash.  For those who return to London frequently, an annual pass or monthly pass could be an option too. Pick one depending on your individual circumstances!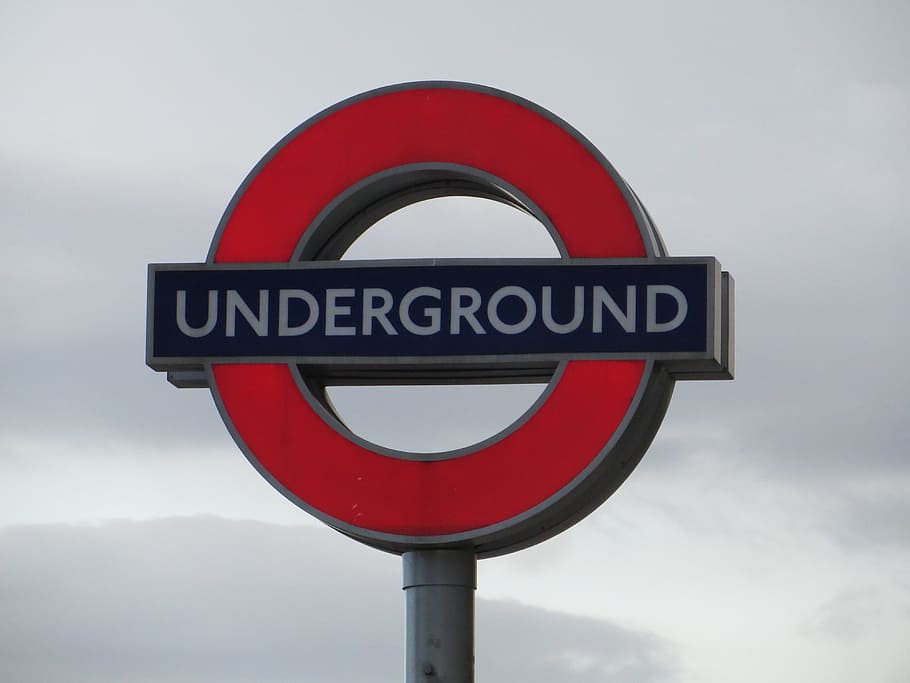 How does the London Travelcard work and what's included ?
The TFL Travelcard basically, once purchased, gives you unlimited transport on the entire network (for the zones you selected) for the validity period.
Unlike a standard Oyster Card, a Travel Card also includes extensive rail access too, useful if you are exploring a bit further afield.
You can get a Paper Ticket Travelcard, or add theTravelcard option to your Oyster Card
Use your travel card on any of the following services in the zones for which you have paid
London Buses (does not include private coach companies or hop on hop off busses)
London Trams (available in zones 3-6)
The DLR
London Underground
TFL Rail and National Rail
Thameslink River Services discounts of up to 33%
Use it to get a discount on the Emirates Skyline Cable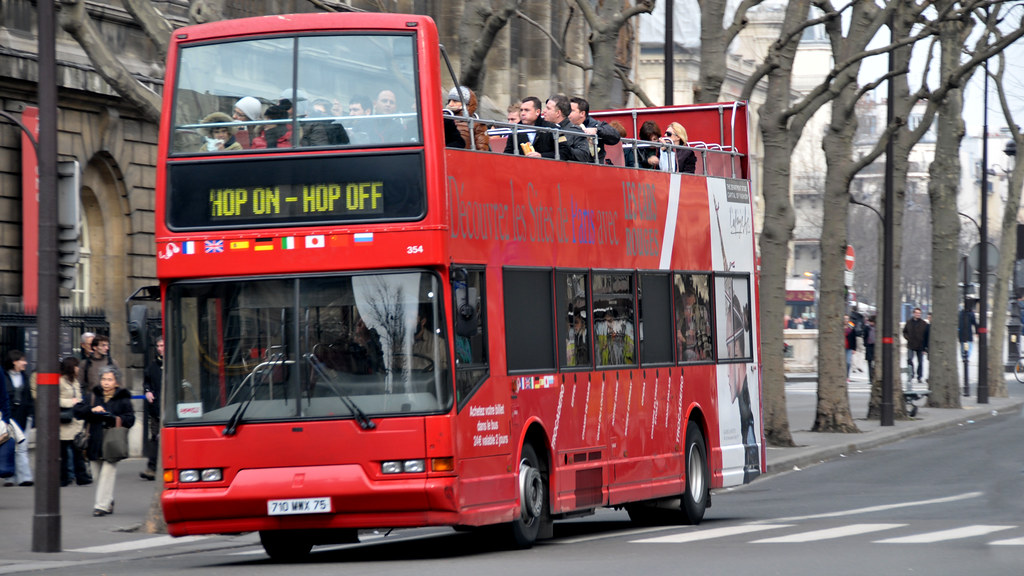 Travelcard prices & types
Anytime day travelcards prices
These can be used just like the name suggests! Use it anytime across the following zones:
Zone 1-4 for

£13.50

Zone 1-6 for

£19.10

Zone 1-9 for

£24.20
Tip! An Oyster Card Pay as You Go is cheaper due to the fact that the Oyster Card will cap you out at a maximum spend as per the below!
Fare Cap Zone 1-2

£7.20

Fare Cap Zone 1-3

£8.50

Fare Cap Zone 1-4 

£10.40

Fare Cap Zone 1-5

£12.30

Fare Cap Zone 1-6

£13.20

Fare Cap Zone 1-7

£14.40

Fare Cap Zone 1-8

£17

Fare Cap Zone 1-9

£18.80
So, we really can't see the benefit of purchasing a Daily Anytime Travelcard in these examples! The same can be said for it's Off-Peak equivalent
Off peak travelcards
These can be used anytime after 9.30am during weekdays. Use freely at any time on weekends and bank holidays. The pricing structure offers a slightly cheaper advantage than the prices above.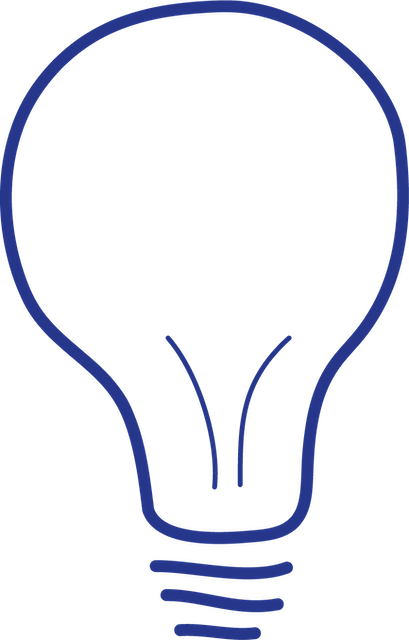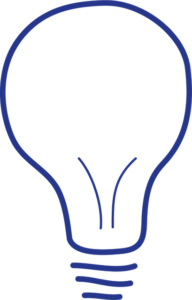 Tip! The off peak price saving will only pay off if you are travelling from Zones 5-9, so it is NOT worth it if you are in Central London and again, an Oyster Card will work out cheaper anyway!
Extended duration travelcard prices
Get  a travelcard for 7 days, 1 month, 3 months, 6month or 1 year. There are decent savings to be had here  unlike the day travel card equivalents . For example, an annual travel card for 12 months costs as much as 10.5 months  travel cards.
You can check out the pretty complex and detailed payment options on the Transport for London website here.
But, here are a few examples :
Zone 1-4 Annual travel card –

£2076

Zone 1-9 Annual travel card –

£3764

Zone 1-4 Monthly travel card –

£199.30

Zone 1-9 Monthly travel card –

£361.40

Zone 1-2 7 day pass – £36.10 (here, we DO recommend a travel card instead of the Pay as you Go Oyster Option). In fact, for a 7 day visit, the travel card will always work out cheaper than the Oyster. This applies if you make more than 3  cross zone trips a day
Group Day Travelcard Prices
Valid for unlimited travel for groups of 10 people or more. The cost per adult works out at £8.80 each. Again, this will only benefit you if you are travelling across more than Zones 1-3, otherwise the Pay as you Go Fare Cap on Oyster will be a better deal
Childrens Travelcard Prices
Don't buy a travel card or an Oyster Card for any child under 11! They travel free on the entire network!
Young People Travelcard Prices
Youths aged 11-15 receive a special discount with a Child Travel Card off the adult fare of up to 50%, plus free travel on buses or trams
Senior Citizens
Unfortunately there is currently no discount for senior citizens on travel cards. Unless you are a resident of London.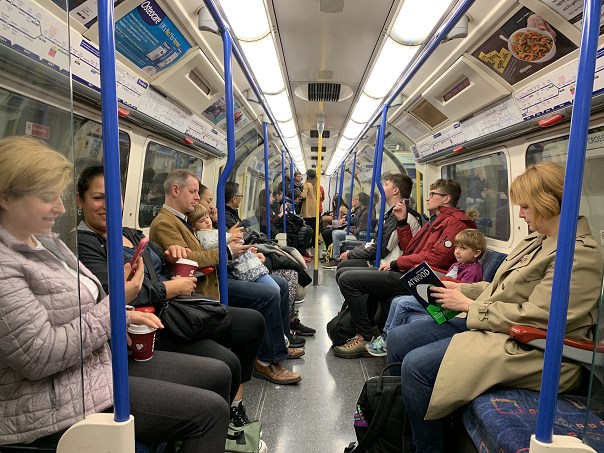 We've demonstrated above that it really is only worth buying a travelcard for a 7 day visit or more. That's because the Oyster Pay as You Go setup offers really competitive pricing.
But, for 7 days you can save with an unlimited travelcard
| Zones | 7 day Travelcard | 1 month travelcard |
| --- | --- | --- |
| 1-2 | £36.10 | £138.70 |
| 1-3 | £42.40 | £162.90 |
| 1-4 | £51.90 | £199.30 |
| 1-5 | £61.70 | £237.00 |
| 1-6 | £66.00 | £253.50 |
Why should I buy a Travelcard ?
Buy a travel card if you are in London for longer than 7 days and are over 11 years old!
If you are going to make extensive use of the transport network then this is the deal for you.
Benefits
No fumbling around with cash at every trip
Keep control of your finances
Unlimited use of the network
Cons
No discounts for seniors
Day travel cards aren't a good deal – stick to Oyster pay as you go visitor card for shorter trips
Don't buy one for kids under 11! They travel free
No student discounts 
Paper ticket doesn't work through your wallet like the Oyster Card. So you have to get it out completely at every station, which is a bit of a pain. To avoid this, make sure you buy the Travel Card option through Oyster Card
For whom is the London Travelcard intended ?
Good for you if
You are in London for 7 days or more
You will be making lots of trips on the public transport network
Not interesting if/when
You are in London for less than 7 days
You are under 11 – because you can travel for free!
You plan to walk a LOT (during which you can experience a lot more of the city)
What you save with the Travelcard ?
The Oyster Card is generally the better option for shorter trips. When you compare the Oyster Card to the Daily Travel Card, there is no competition.
However, both options help you save substantially when compared to cash-purchased paper tickets at the ticket office. This is because the Transport For London initiative to reduce ticket booths means higher cash ticket prices.
So, if you compare the daily card for example with a single cash fare you save loads.
#1 Here's an example
You visit London for 1 night and full day on a layover, so you decide to purchase a one day travel card. That costs you £13.50 for zones 1-4. During this time you make 5 journeys on the tube from morning to night, checking out the top sights.
Your unlimited day ticket means all this travel is covered. But if you paid for each of the 5 journeys each time on a single cash purchase, you would pay £24.50
Sounds like a good saving. But note, if you did it with the Visitor Oyster Card instead the cost would cap out at £10.40 anyway. That's a much better deal.
#2 Here's another example
You are in London for a week, during which you have booked a London city pass to make the most of the sights. It doesn't include a travel card. So you decide to purchase the 7 day travel card.
Then you travel like mad on the tube and bus network to hit off the maximum number of attractions. Over 7 days, in 4 zones, you spend only £36.10 on the travel card.
The Oyster Card equivalent would max out every day at £10.40 if you travelled a lot. So that would total £72.80! This is where the Travelcard really  shines – that's a pretty good saving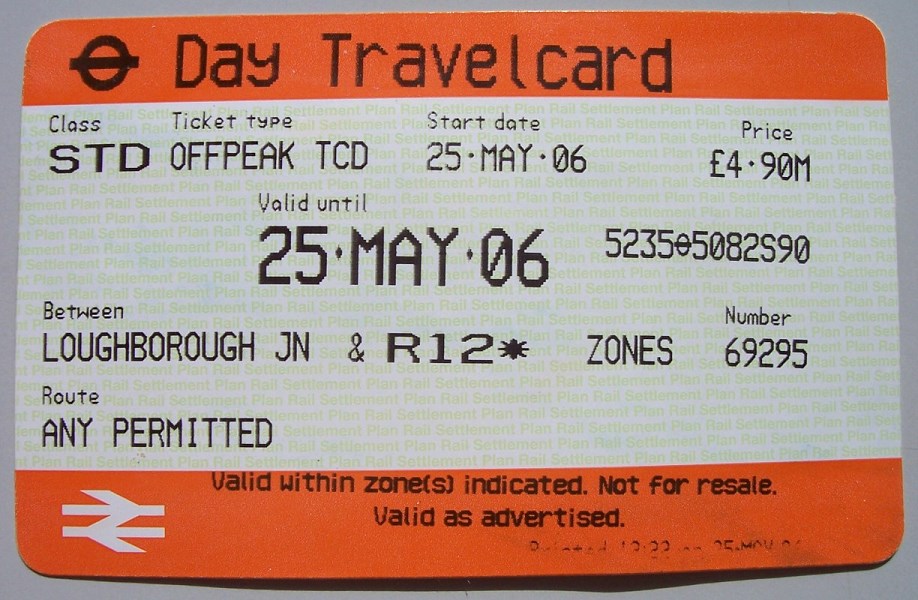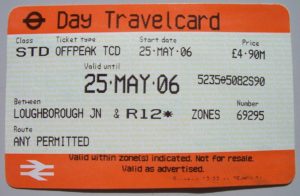 What's the difference with the Oyster Card ?
The Oyster Card is a pay as you go model.
The Travelcard (which you can conveniently add to an Oyster Card is a fixed duration during which you can have unlimited travel)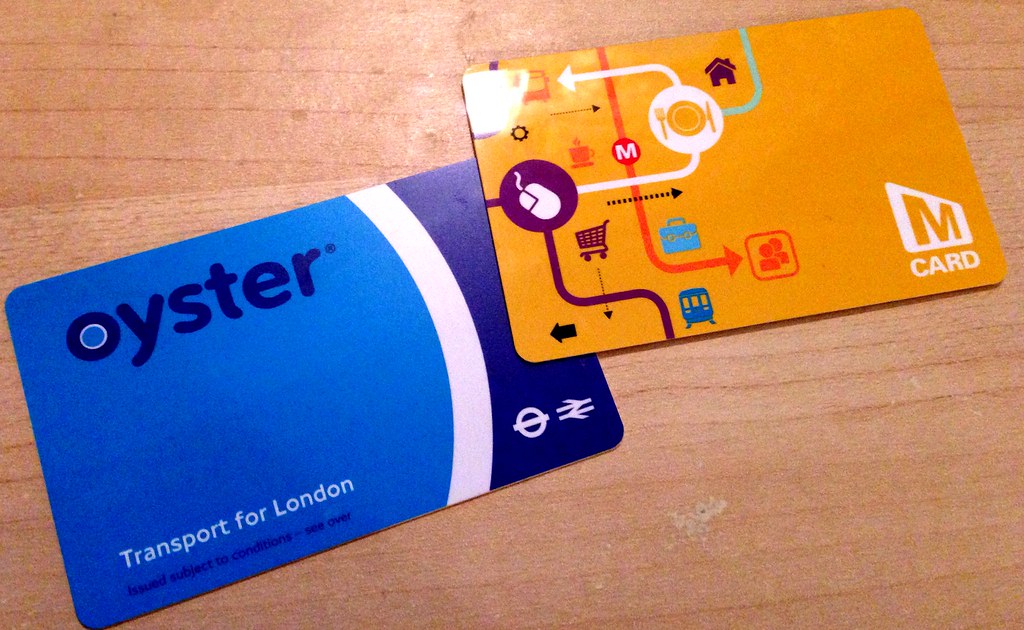 Travelcard prices & review
We've included many of the Travelcard prices in this article but for the full scope we recommend you check out the TFL website. The PDF is downloadable here
Should I buy an Off Peak Travelcard or an Anytime Travelcard ?
The off peak travel card can save you money but ONLY outside of Zones 5-9. In addition, they are useless on weekends and bank holidays. Only buy an anytime travelcard if you are in London for more than 7 days. Otherwise, stick to the Oyster Pay as You Go Visitor card.
Where to buy the Travelcard ?
You can book your daily Travelcard online here
Or get any Travelcard types here (you need an account to do this)
Any tube station
A lot of Overground and Train stations sell the Travelcard too
Some tourist agents and information points displaying the Oyster symbol
Oyster sales agents (usually  post offices, corner shops and newsagents)
How to use it in London ?
There is no need to activate your Travelcard. If you have added it to an Oyster Card simply touch in at the station on the yellow circle at the barriers.
If you have bought a paper travelcard you insert this into the slot at the barrier.
Is the Travelcard worth it – My opinion ?
As we've reviewed extensively above, the Travelcard can save you lots of money ONLY on trips over 7 days.
Do not buy it if you are on a short break <7 days
Never buy one for your kids under 11
Tips to get the most of your card
The above tips and hints will help you decide whether you should opt for a Travelcard or use the Oyster Pay as you Go model. In either example one thing is clear. Never buy a single cash fare!  You'll lose a lot of money in the process.
Comparison between Oyster Card & Travelcard prices
This table will help you see that unlimited  travel in one day on Oyster is a much better deal than using a travel card. Check it out:
| Zone | Oyster | Travelcard |
| --- | --- | --- |
| 1-4 | Max £7.20 | £13.50 |
| 1-6 | Max £8.50 | £19.10 |
| 1-9 | Max £10.40 | £24.20 |
How much is a day travel card?
Day travel cards start from £13.50 for zones 1-4 for an adult
How much is a travel card monthly?
A monthly travel card starts at £138.70 for zones 1-2
How much are underground tickets?
A single London Underground ticket in Zone 1-2 bought with cash is a whopping £4.90 A single Oyster journey in zone 1-2 is £2.40
London travel card where to buy
Pick up your London travel card at all tube stations, many train stations, newsagents, post offices and tourist information
Do London Travelcards include buses?
Yes, London public busses are included with the Travelcard. Private coach companies and hop-on-hop-off busses are not included
Can families or groups all use the same Travelcard?
Groups over 10 can travel together at a special rate of £8.80 per adult per day. Families with kids under 11 have their children travel for free!
Can I use my London Travelcard to travel from Heathrow Airport to London or from London to Heathrow?
Heathrow is in Zone 6 of the London Transport network. So, if your travel card extends to Zone 6 this is included. Otherwise, a supplement will apply
Is my Travelcard valid for trains to Gatwick Airport?
Oyster and contactless cards are valid for trains to Gatwick Airport. Unfortunately at this time, Travelcards are not accepted on Gatwick Express or Southern Trains
Is my Travelcard valid for trains to Stansted Airport?
Your travelcard is limited to the London zones you select. Stansted is located in Essex which is outside of London, so is not included. Your travel card will only be valid to Tottenham Hale station
Is my Travelcard valid for trains to Luton Airport?
Luton is outside of any London Zone. As you Travelcard will be limited to zones 1-9 (whatever you select) it will not get you to Luton
Can I use my Travelcard on National Rail services in London?
Yes - in the zones for which you have paid
You could have skipped all of this article for us to tell you that the Travelcard is a good deal if you are visiting over 7 days. Otherwise, stick to the visitor Oyster Card. And never buy a cash single ticket!