Merlin Pass London – the best Family Pass to visit London
If you've never been to London you will be in for a treat! Whether you want to see top art galleries and museums, or the big hitting attractions such a the London Eye or The Shard, London has it all. Get brunch in a trendy café, enjoy Indian, Caribbean, Asian and Middle Eastern food on your doorstep. Ride the underground. Spend a day checking out all of the British Government and British Monarchy attractions.
Go on a Thames boat cruise or visit the London Dungeons. It's all possible in this Mega-City – there is no wonder that 30 million people visit every year! Add to that the 9 million people who call London home and you have the perfect recipe for a buzzing and vibrant place.
About the Merlin Pass London
The Merlin Pass offers visitors to London the chance to visit a maximum of 5 top attractions on one pass. If you are a first time visitor to London, then the Merlin attraction London offer is a pretty good bargain. The Merlin Pass London attractions are some of the most expensive in London, so you can make real savings. You'll get access to the sights, as well as exclusive offers. Merlin's Magical London Pass also offers great flexibility. We'll take you through all of the benefits here!
How does the Merlin Pass London work?
The pass is really best known as the London Eye Merlin Pass. Basically, if you want to see the London Eye plus a few other top sights in London, then its a good set up. Purchase is really simple, and once you are complete you will have access to the London Eye. It's a good place to start if you are a new visitor to London.
The London eye boast 40 mile views on clear days and helps you get a feel for the scale of the city. Once you're done, use your London Dungeon Merlin Pass entry to the old jails. You can also visit Shrek's Adventure and Madame Tussauds among one other attraction on the pass.
À la carte attractions
The pass can be purchased as a 5-in-1 or you can use it simply to bolt on one or two Merlin Pass attractions to the London Eye. You can decide this based on your trip length and budget.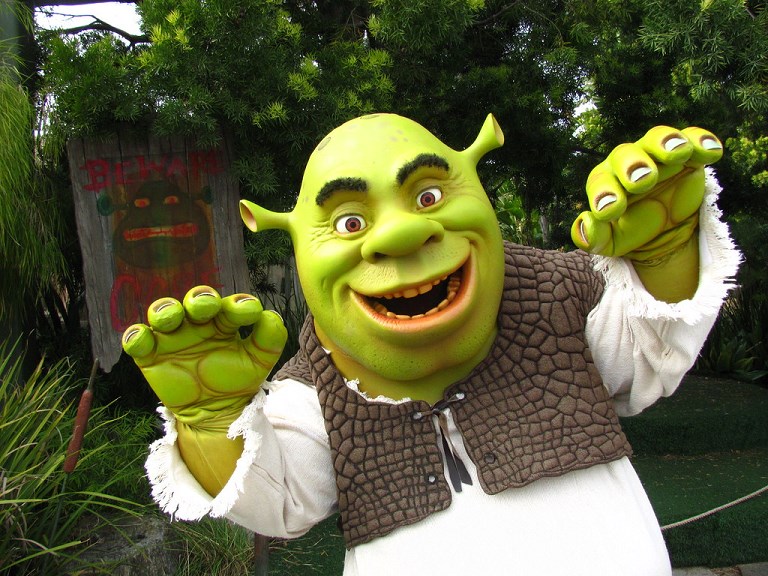 Merlin attractions London -price and validity
The great thing about the Merlin London attractions is that you have 90 days to visit them from the date of your first visit! You do need to select your visit dates in advance, but Merlin Pass holders have 5 opportunities to amend the dates if your plans change.
The price for the adult pass is currently £70 and include all 5 attractions.
Infants under 3 go free, and children cost £56
Merlin's Attractions – Where can I use my pass in London?
The 5 ticket option includes the following list of Merlin attractions
London Eye
Is the London Eye free with a Merlin Pass? The answer is yes!  Amazing trip over London in a pod. See the views for over 40 miles on a clear day. With 360 degree views over the capital city, this is the best option for first timers. The London Eye is the most popular visitor attraction in London every year!  Find out here how to book London Eye with Merlin Pass – for just £1 on top you can guarantee your entry slot. This is a decent advantage, especially in peak periods.
Shrek's Adventure
With actors, interactive sets and live shows, this is an amazing day out for the kids. The whole family can get involve as you star in your own show!
London Dungeons
Located pretty close to the London Eye, the London Dungeons offer over 350 sets, live actors and some pretty good story telling.
Madame Tussauds
Hang out with the Queen, David Beckham and Tony Blair. There are hundreds of British and international celebrities waiting for you at Madame Tussauds.
Sea Life London Aquarium
A huge collection of Marine Life at popular Sea Life London Aquarium. We're not big into aquariums or zoos here due to ethical reasons. If you would like to find out more about this part of the Merlin pass attractions list, please check the Sea Life London website.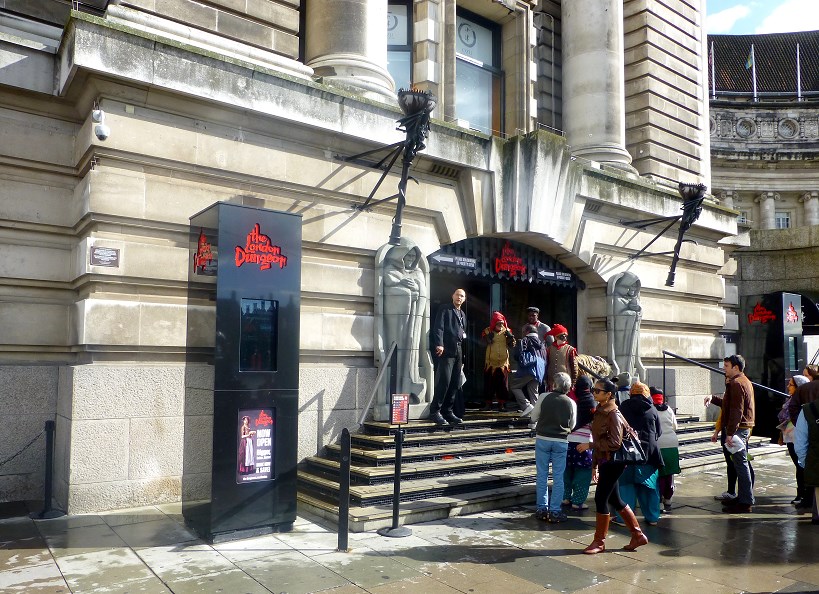 Where to buy the Merlin Pass London
You can get your Merlin Pass London here.
Select your pass, and book! As part of the booking process you will be asked to provide the date and time of the first attraction. You'll receive an email confirmation immediately

Tips to get the most of your Merlin Pass London
Use this pass if you want to see all 5 attractions on it. This is how you save the most money
Check online each attraction before hand.  The London Eye for example goes down for annual maintenance, usually in January. Don't be dissappointed!
You have to pre-book entry on some of the attractions. For example, Shrek's adventure is restricted to a specific time slot. Be careful you don't miss it .
Your booking confirmation will include links to how to book each attraction. Your first attraction – usually the London Eye – must have a fix and firm date that can't be changed. For the other attractions, you can change the booked date up to 5 times if your plans change within the 90 day window.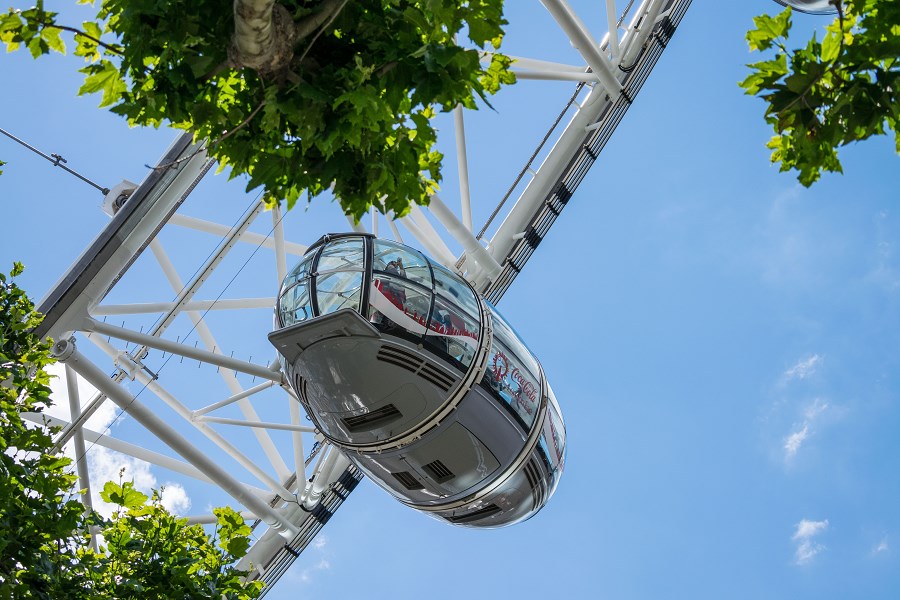 Is the Merlin Pass London worth it – Our opinion
As we covered in the review, the Merlin London pass is a good, basic, first timers pass. We'd rate this one as the best option for those travelling with kids as the savings can be pretty good.
However, if you want a more extensive list of attractions, or have been to London before , you might want to look elsewhere.  This is especially true if you are more into historical buildings, galleries and museums. Then I'll recommend the National Art Pass.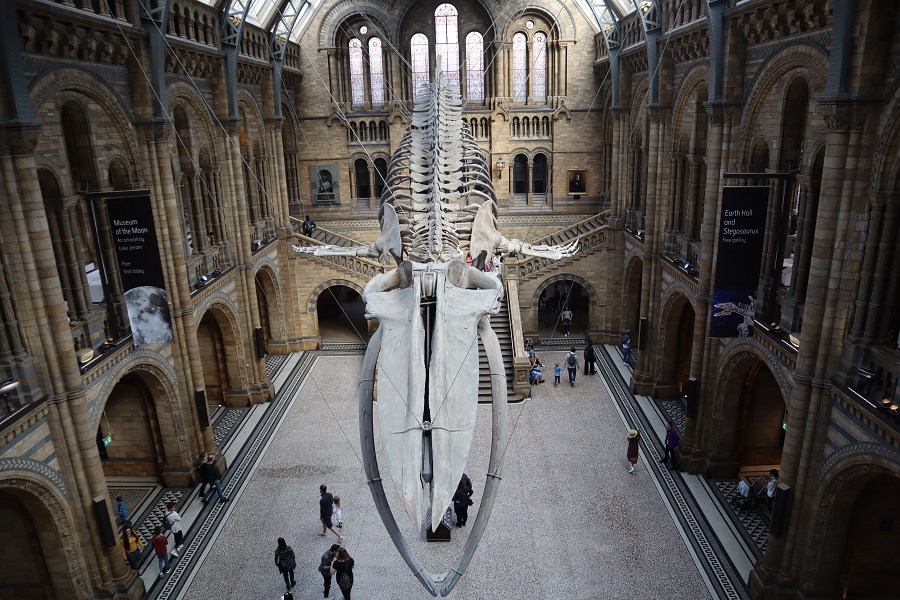 Merlin's Magical London Pass Review
| | |
| --- | --- |
| Price Adult | £70 |
| Price Child | £56 |
| Under 3's | Free |
| Number of attractions | 5 |
| London Eye Included | Yes |
| Travel Card included | No |
| Validity | 90 days from activation |
What sets it apart from its competitors?
The Magic Merlin Pass offers easy and cheap access to some of the most expensive attractions in London. On top of that, you can personalise you pass. If you don't want to see the aquarium, then just bolt on four of the attractions instead of 5. You will save slightly less than if you visited all 5, but it means you won't feel like you have a wasted ticket.
In addition, you can bolt on some other options. There is an option for example to add on a Thames river cruise. You can upgrade your London Eye experience with champagne or fast track entry. We think the offers are pretty good for the first time visitor to London, especially if travelling with kids.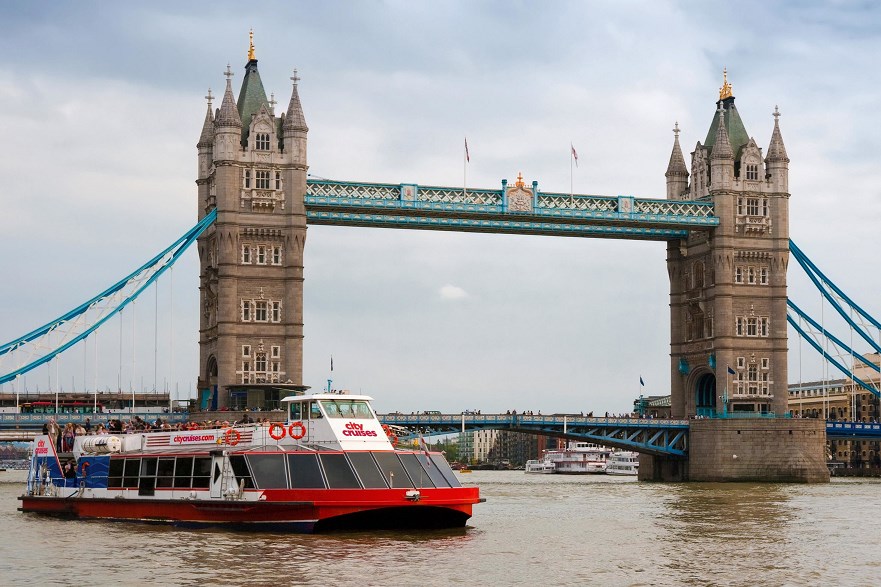 What can I save with the Merlin London Pass
If you proceed to buy your Merlin pass online you will safe a good lot of money. The 5 attractions pass for example is a real winner when it comes to savings. Here's the breakdown if you buy the tickets on their own on the Merlin magic pass website
London Eye standard entry  – Single Ticket £31
Madame Tussauds – Single Ticket £36
Sea Life London – Single Ticket £30
London Dungeon – Single Ticket £30
Shreks Adventure – Single Ticket £30
At the minute, the adult 5  Merlin attractions UK pass costs £70. That's a saving of £87, which is pretty decent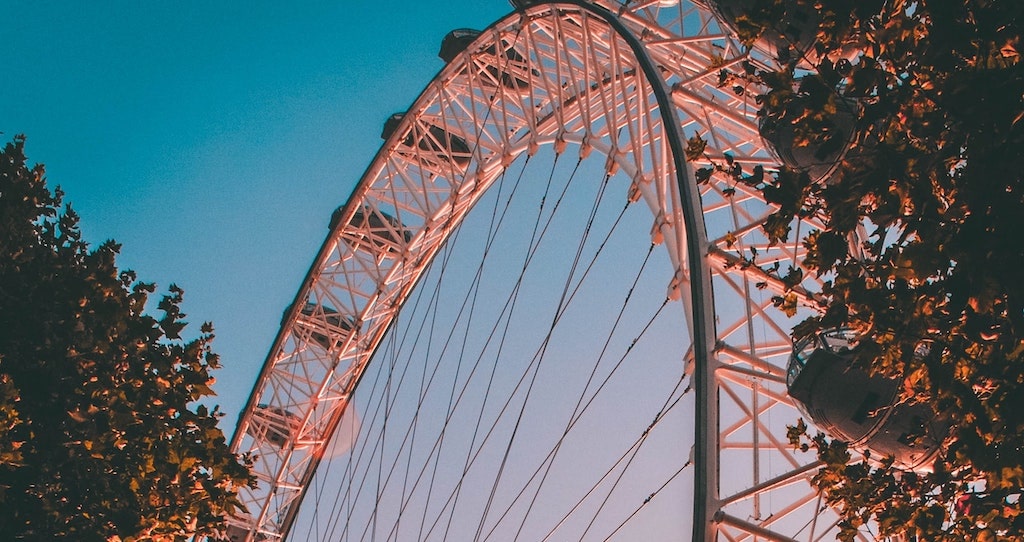 For whom is the Merlin Pass London intended
First-time visitors and family
The Merlin London Pass is a great choice for first time visitors to London. We are of the opinion that Merlins Magical London pass is especially good for those travelling with children.
The Merlin Pass London Eye ticket is great, as you can book ahead and guarantee your slot. And Madame Tussauds is certainly definitely an experience you should have once in your life. So, if you want to buy your Merlin pass to hit off the big ticket attractions, it is definitely one for you.
Visitors who like everything to be well organized
For those who prefer more flexibility, the Merlin 5 attraction pass maybe doesn't cover enough. You don't have a Hop on Hop off bus, which is a definite downside. And unlike some of the the other big passes, you are really restricted with the tickets.
The 5 attractions are good, but if like us you are not interested in Aquariums or Madame Tussauds, it's a bit useless. If you want more independence in what attractions you see in London, or want to experience some of the less famous sights, you may want to look elsewhere.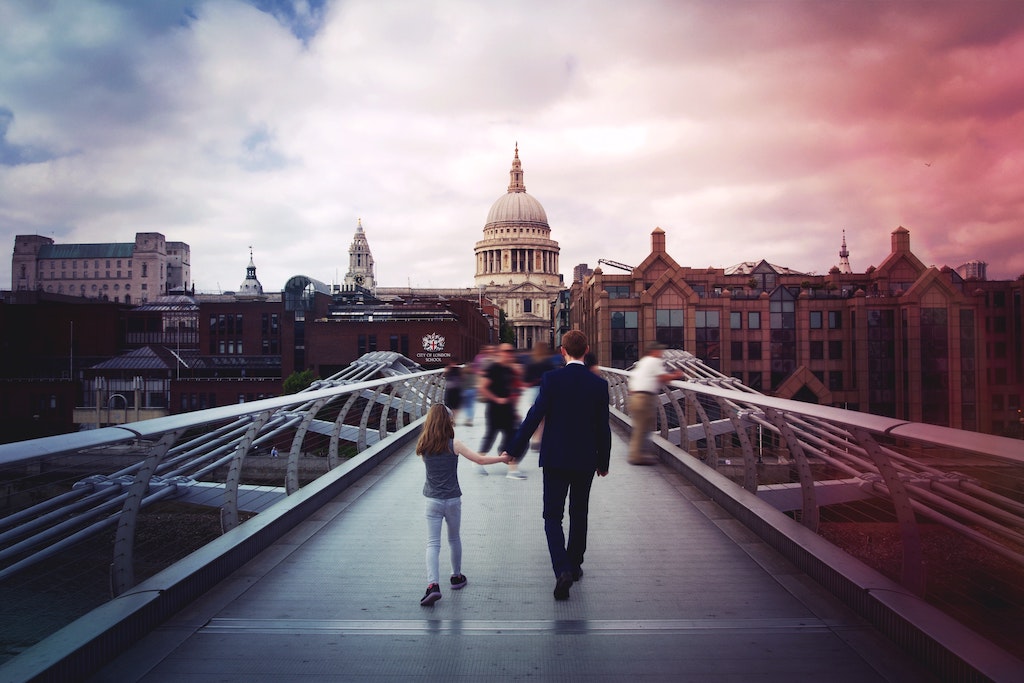 Merlin Pass London Disadvantages
Whilst we feel the pass is great for the first time visitor who specifically has the 5 attractions in mind, the Magic Pass Merlin  has on offer is a bit restrictive.  For example, is a London eye boat cruise Merlin Pass on offer? No.
Asking your self "where can I go with my Merlin Pass in London" doesn't get you many hits either – the answer is 5 places, and you have to get there yourself.  We can't even find reference to a Merlin attractions map, but it is available online anyway.
There are also several Merlin standard pass restrictions. These apply to anyone who has booked a Merlin standard annual pass mainly (different to the Merlin Magical London Pass.)  But still, make sure you check the website before going to any of the attractions. For example, some get closed for maintenance or special events.
Merlin Pass London Benefits
For the first time visitor to London,  Merlin entertainments is trying to appeal to you! The 5 attractions are some of the most popular, and are probably the best they could have picked for a London 5 attractions pass. Of course, London has lots more to offer. Maybe you could combine the tickets with some of the other great free things to do in London?
With your tickets you can pre book entry slots to the attractions. Merlin's magical London pass offers you the chance to tick off the top hitters with maximum flexibility when in London.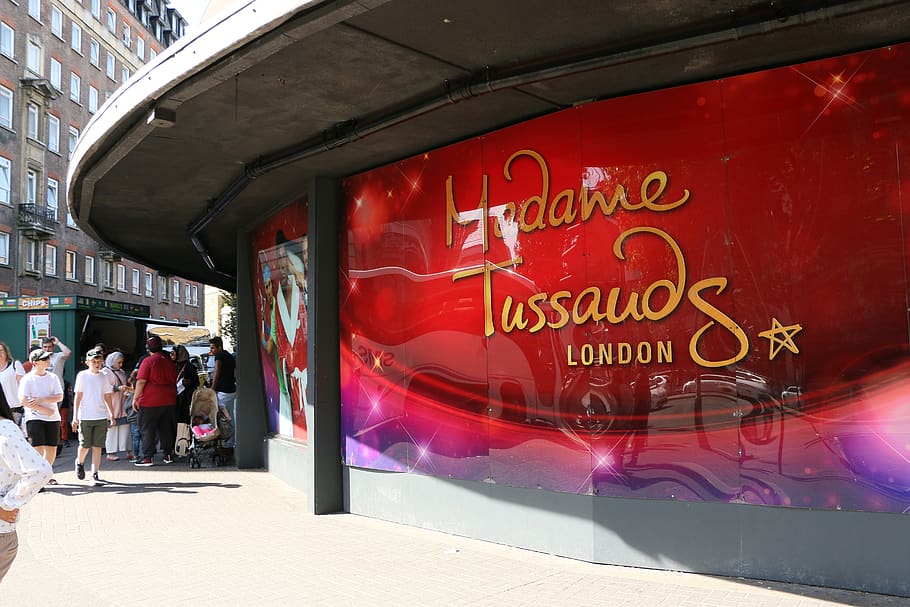 Unfortunately, unlike some other passes,  there is not a hop  on hop off bus or travel card included with the pass.  This is a bit of a disadvantage. Hop on Hop off buses on the other passes, such as the London City Pass, offer the first time visitor a great overview of the city. They also help you save money on one day as you can use the pass to get from A to B. For a London 5 attraction pass, we think one attraction should have been a Hop on Hop off Bus tour.
How to use the Merlin Pass London
Your first attraction is booked and confirmed with your booking itinerary.  Simply head there on the day with your confirmation either printed out or online. You then, over the course of 90 days, define which time and day you want to book your next attraction
London Passes Comparative table
Pass
Go London Explorer Pass
London Pass
English Heritage Overseas Pass
London City Pass by Tiqets
iVenture Travel Pass
Merlin Pass London
London Turbopass
National Art Pass
Validity
30 days from activation
1 – 10 consecutive days
9 or 16 consecutive days
Unlimited
30 days
90 days
1 – 7 consecutive days
1 year
Types
3,5 or 7 day pass
1,2,3,6 or 10 days
9 or 16 days

HoHo 24h

HoHo 48h

3,5,7 or 10 specific attractions
5 attractions or less
1 – 7 days pass
Adult, Child and Family
Prices
Cheapest 3 attraction pass starts at €40.62 (adult)
Cheapest 1 day starts at €82.49 (adult)
Cheapest 9 day adult pass starts at £37
Adult pass starts at €98.04
Adult pass starts at £69
Adult pass starts at £70
1 day pass from £76.90
Adult Pass £73
Travel card
No
Can add on Oyster
No
No
Yes, as one of the selectable attractions
No
Can add on Oyster
No
Airport Transfers
No
No
No
Yes
No
No
No
No
Attractions
20
80
100
100+
30
5
50
240 UK wide
Extras
App, Map
App, Map, Restaurant discounts
Guidebook, Discounted events
20% off wide range of attractions
Guidebook, meals
App, Map
Discounts for tours and shopping
Monthly art bulletin Quarterly arts fund magazine
Book your pass
Go London Explorer Pass
London Pass
English Heritage Pass
London City Pass
iVenture Card
Merlin Pass
London Turbopass
National Art Pass
FAQs – Merlin Pass London
Is the London Eye free with a Merlin Pass ?
Yes it is ! Make sure you pre-book your slot online
What is included in The Merlin Pass ?
You can select up to 5 attraction - the London Eye, Madame Tussauds, Sea Life, Shrek's adventure and the London Dungeons
Where can I use my Merlin Pass in London ?
You can use the pass at any of the attractions listed above - but only these!
Is the Merlin Annual Pass the same as the Merlin London Pass?
Don't get confused between the basic Merlin London Pass - usually for visitors - and the Merlin Annual Pass. The Merlin Annual Pass - or the Merlin Pass UK as it is sometimes known, is more suited for those who live in the United Kingdom. This all encompassing pass includes a wide range of Merlin entertainments attractions. These sites are not only in London, but also located throughout the UK. Over 30 UK top sites feature on this Merlin entertainment pass. Check out Thorpe Park, Alton Towers, Legoland and many more nationwide attractions. The annual pass is a great option for UK residents or those who visit the UK a lot with family. Prices start at £179 for a standard Merlin Annual Pass per adult. Premium adult annual passes (which include free parking and priority entry) are £229 per person.
What is the Merlin Family Pass?
Those looking for a Merlin Annual Pass can save even more money with a Merlin Family Pass. For adults this drops the price per person down to just £189 pp for the Premium or a mere £139 per adult for the Standard. A family is defined as 3 people minimum, with a maximum of 3 adults over 12.
This is a decent all rounder pass for first time – and family – visitors to London . We'd be happy to recommend this for those wanting a fun taste of what London offers the whole clan.  If you are a seasoned traveler, or like more flexibility in how you can visit attractions, you may want to check out some of the other passes we recommend.