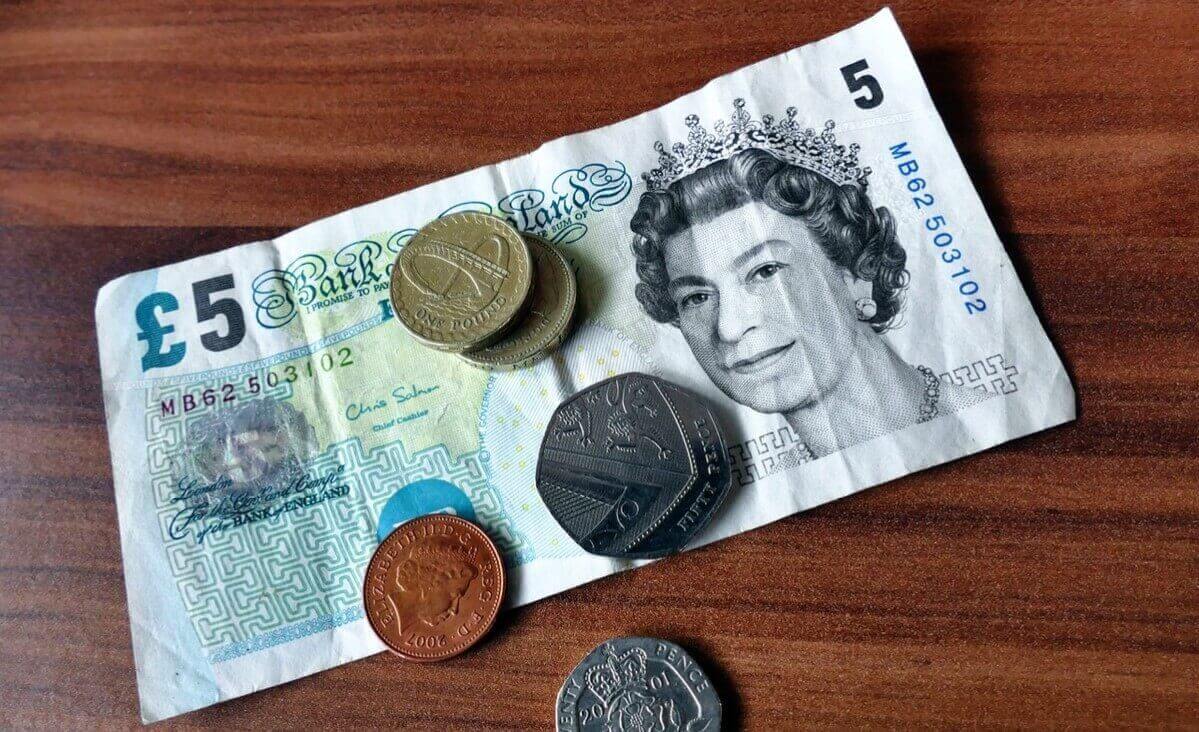 UK Currency & British Money Explained – Let's get the low down [Currency Converter]
---
Here's your guide to UK Currency. In this post is all you need to know about the world famous British Pound.
What is the currency of the United Kingdon – UK Currency
The UK currency is the British pound. Most popularly (and incorrectly) known as "english currency", British money covers all of the nations in the UK.
In fact, the Scottish Pound and Northern Irish Pound are all technically UK currency (but must be backed by English pounds in the issuing bank safes). All types are officially known as "Pound Sterling".
Try and use a Northern Irish bank note in a kiosk in Manchester though, and you might get some funny looks – "English currency" or the "English pound" might be insisted upon…
UK currency symbol & History of British money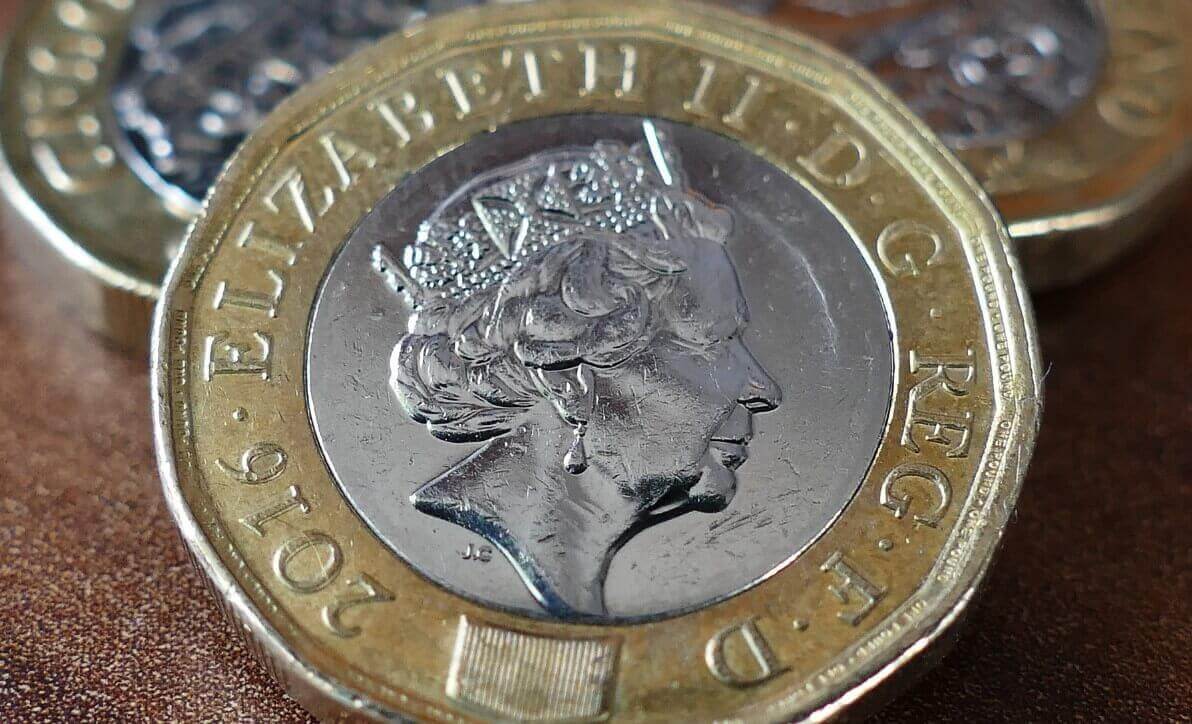 The England currency – more correctly the Pound Sterling – is the oldest currency in the world.
We previously mentioned the UK nations using the Pound – England, Wales, Northern Ireland and Scotland. But did you know the UK currency symbol can be found also in the following countries or areas where it is also the official currency:
Jersey and Guernsey – also known as the Channel Islands
the Isle of Man, located in the Irish Sea
Gibraltar, located in southern Spain
A number overseas territories including Tristan da Cunha, South Georgia as well as the South Sandwich Islands
The British Pound symbol – £ – has been used since the early 18th century. It actually comes from the latin sign for the Roman Libra – a symbol for weight.
Everything about British currency coins & notes
Here we will help you get to grips with British currency.
British Pound – banknotes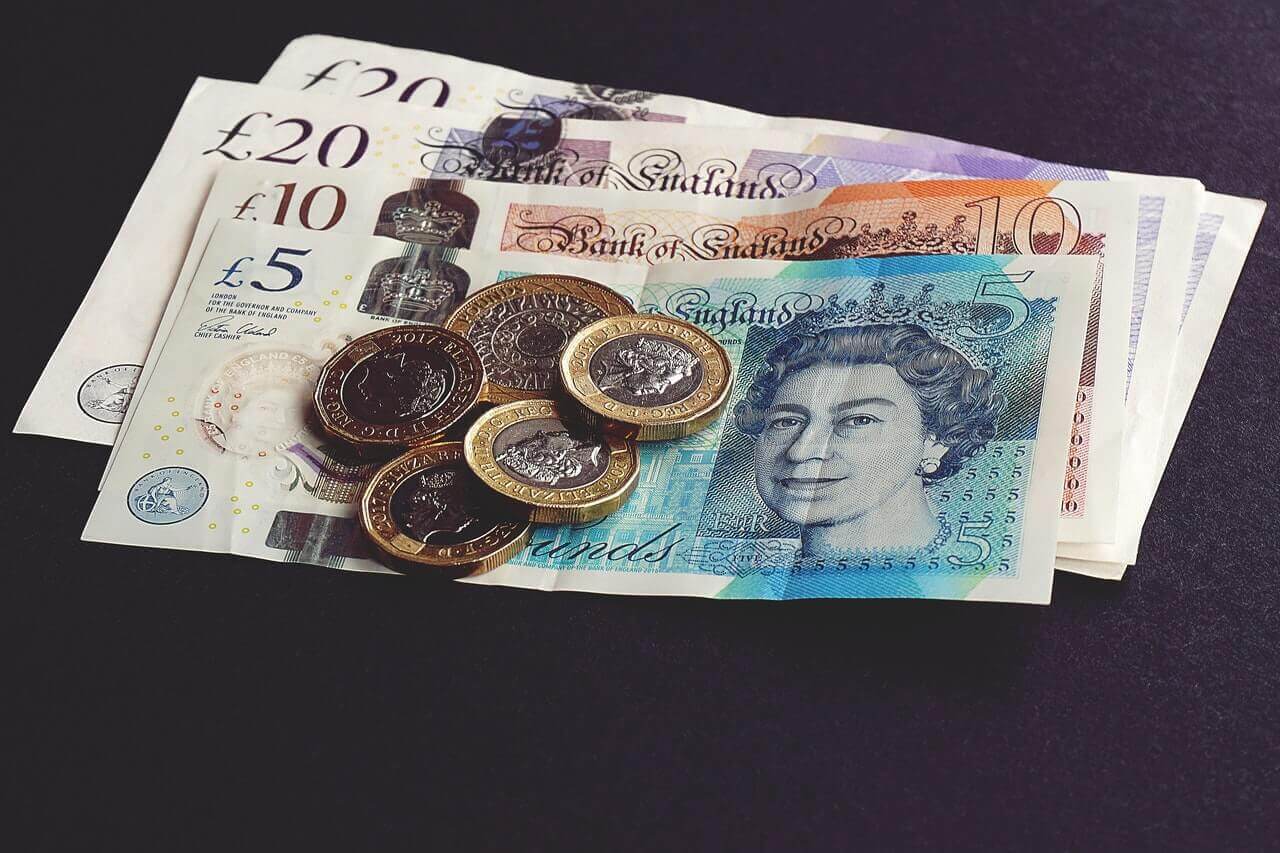 The Bank of England

issues British banknotes in denominations of £5, £10, £20, £50. Of these, only the £20 is issued in both paper and polymer versions. Check out the plans to issue a polymer £50 note here.
Amongst the Scottish banks, 3 banks are entitled to print British Sterling. These are the Clydesdale Bank, the Royal Bank of Scotland (RBS) and the Bank of Scotland. In addition to the £5, £10, £20 and £50 notes, the Scottish banks also print a £100 note.
In

Northern Ireland

, 4 banks print British Sterling – Danske Bank (previously the Northern Bank), First Trust, Ulster Bank and (confusingly) the Bank of Ireland. Northern Irish notes are, like Scottish notes, supposed to be accepted throughout the UK. However, we've experienced challenges with this in smaller shops.
British Pound – coins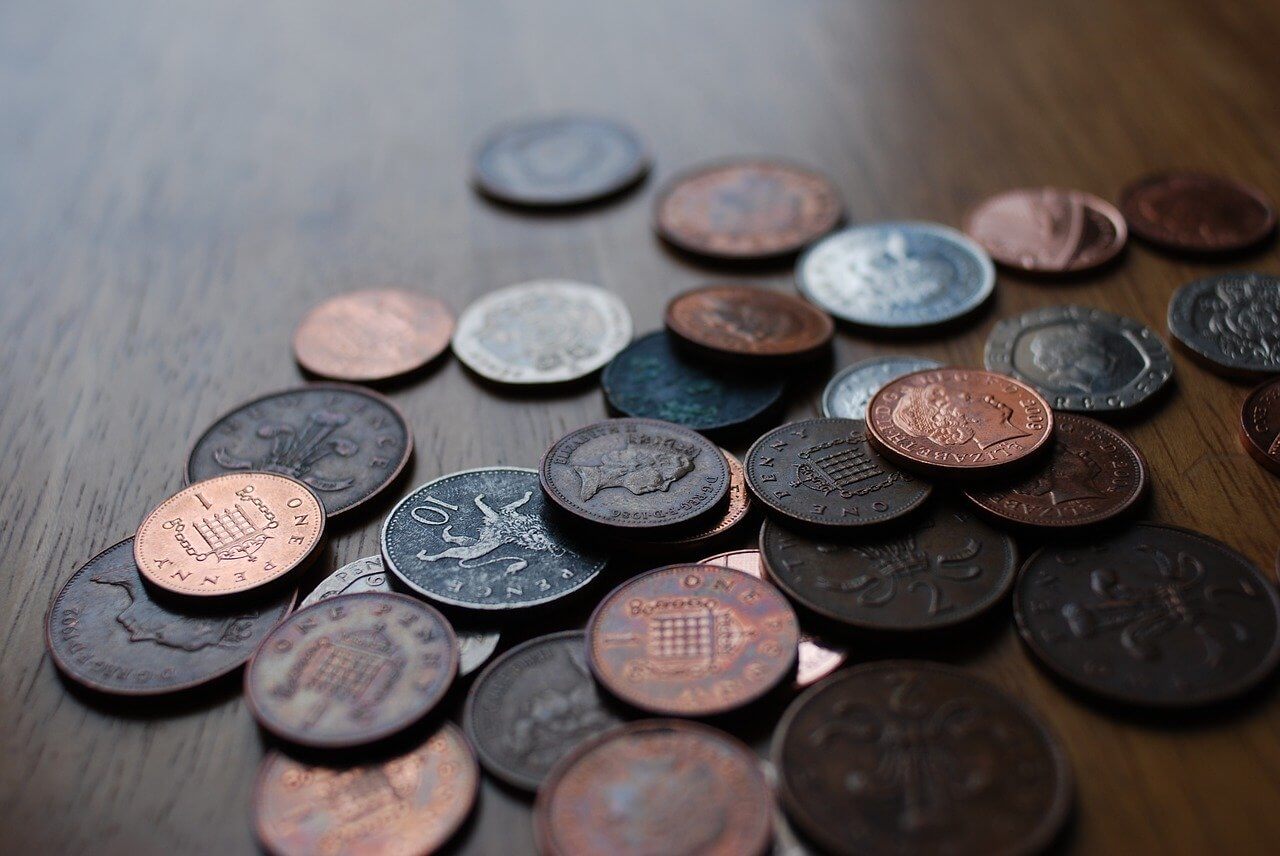 Unlike the notes, coins are uniform and are all printed by the Royal mint in Wales. All coins bear the face of the monarch on the "head" side of the coin.
Interestingly, the direction the monarch is facing changes with each king or queen. And unlike notes, there is no issue circulating them in any parts of the United Kingdom.
Here are the denominations of UK coins available:
1 pence
2 pence
5 pence
10 pence
20 pence
50 pence
£1
£2
Understanding British money slang – Use UK Currency as a local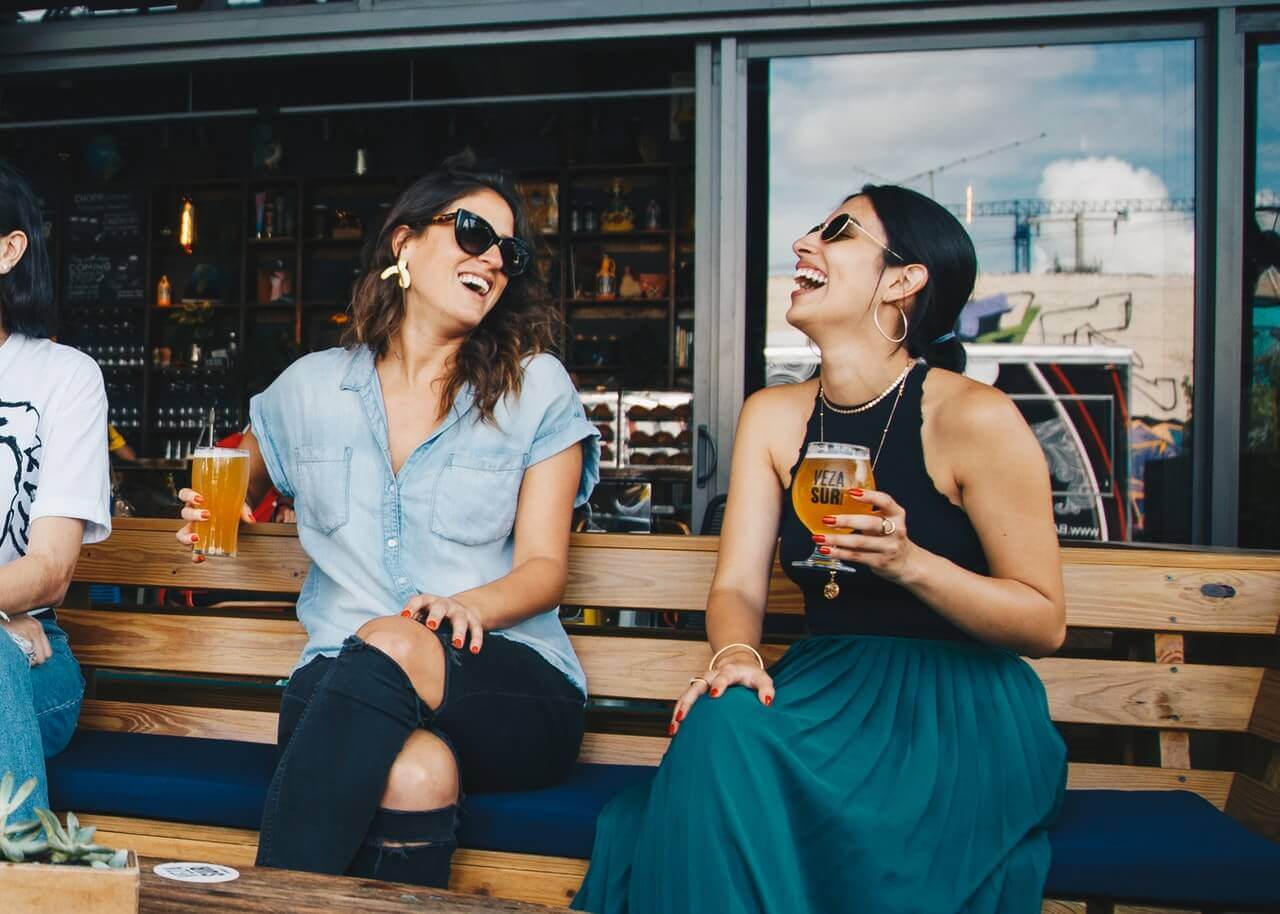 If you are not a native english speaker you might be a bit confused by the way some locals refer to money! While you're visiting attractions, enjoying London nightlife or simply exploring London, knowing the slang can be handy.
Here's a mini guide to British money slang:
UK currency – wide
Here's a list of UK money slang you might hear across the country (including some cockney rhyming slang)
£1 – commonly referred to as a "quid"
£5 and £10 – a "fiver" or a "tenner"
£5 and £10 – Lady Godiva (fiver) – Ayrton Senna (tenner) in Cockney Rhyming Slang
£1000 – a "grand" in spoken English, or you might see this written as 1k
Uk Currency rate explained in-details
Let's start here with the basics – just what is British money actually worth? Well, here is the lowdown against the most popular global currencies, including the conversion of UK currency to USD.
The english Pound to Euro
1 GBP – 1.11 EUR (as of August 2020)
The english Pound to USD
1 GBP – 1.31 USD (as of August 2020)
The english Pound to AUD
1 GBP – 1.82 AUD (as of August 2020)
Want to convert British money to USD, EUROS or Indian Rupees?
Of course, the exchange rate of the UK currency against these currencies, and others, fluctuates on a daily basis. So, we'd suggest you check out a currency converter UK website – such as this converter.
This will ensure you have the most up to date UK currency rate in time for your trip. You can check out other currencies here too, including UK currency to Indian Rupees conversions for example.
Using US dollars in London – possible or not?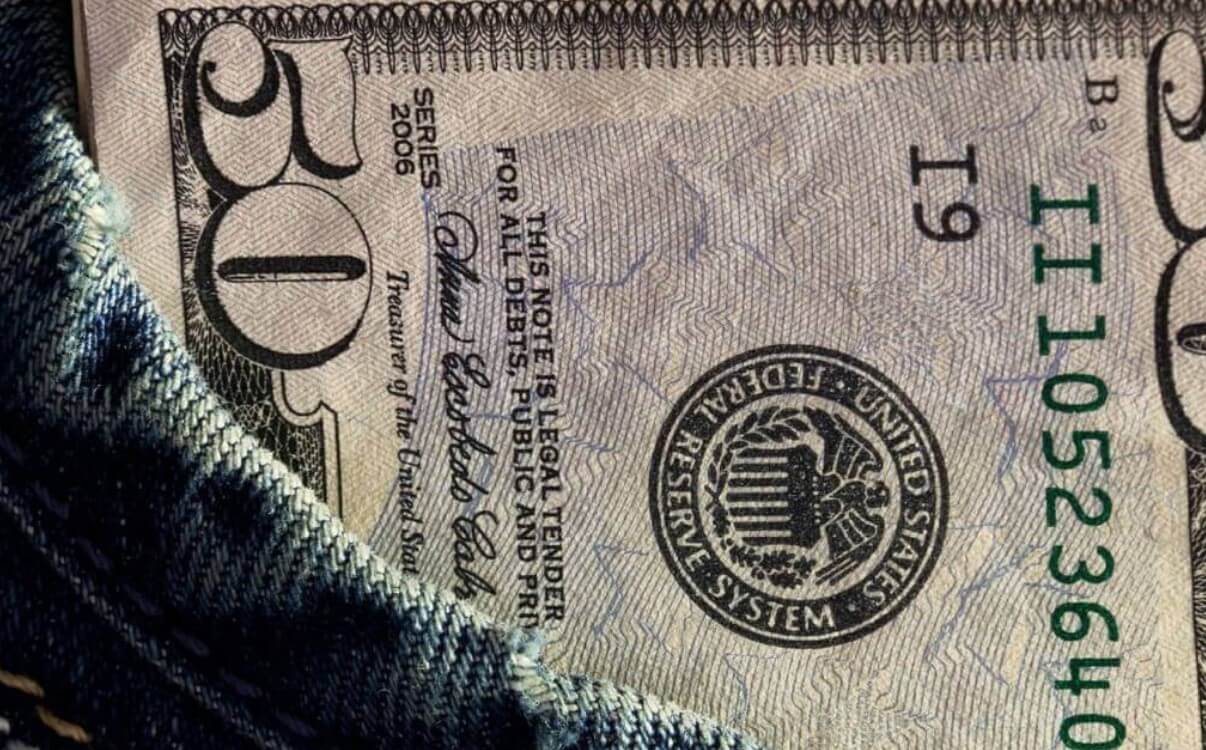 I guess you could try to use US dollars in London – but you'll not get far. Some large department stores – such as Marks and Spencer – might take USD, but it is very rare and definitely not something you will want to keep trying!
Better to head to the nearest currency exchange, or purchase a prepaid credit card. Learn more about Oyster Card London.
UK currency – how to pay there
Here's the lowdown on how to pay for things in the UK.
Credit Cards and Contactless Payments
A few years ago smaller transactions below £10 were tricky to do with credit cards. Now, almost every establishment will take a credit card or a contactless payment. Contactless payments can be made up to £45.
Here's a list of places we find don't generally take card:
Chinese restaurants
Small corner shops (although most do now, previously they were cash only)
Bakeries
Exchange offices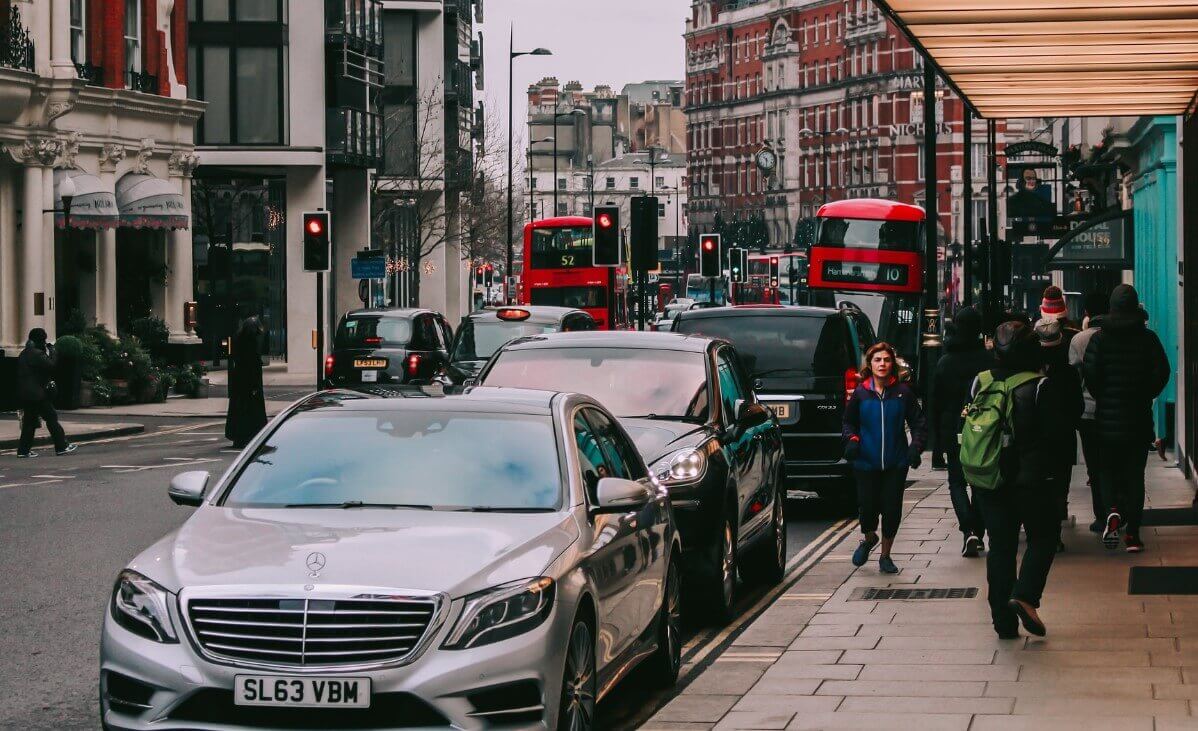 Head to the nearest currency exchange to change your money.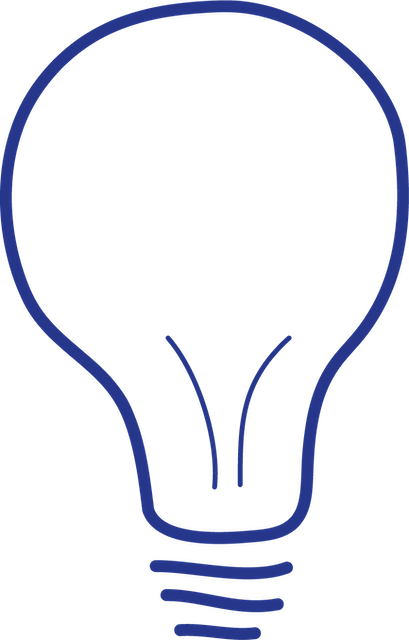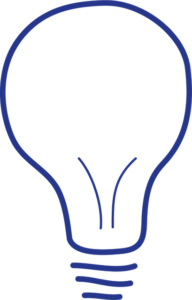 Top Tip – try not to make the change at airports. Marks and Spencers, Travel agents and the Post Office are generally your best bet for changing money.
Cash machines
Cash machines are ubiquitous in the UK – you will see at least one on every high street. They are also located in cinemas, bowling alleys, some shops, even small corner shops.
Check out ahead of time how much your bank will charge you for withdrawing cash in the UK.
If you are interested to find out more about the money of the UK, head to the Bank of England museum.
Check out the history of the bank notes, how pricing in the UK is managed, and see a replica of the Bank of England from 200 years ago.
There are 400,000 gold bars on display and you are even permitted to take a selfie with them! There is plenty to see and do here for all the family.
Frequently asked questions
How do I type the British pound symbol?
The British Pound symbol looks like this: £. You can type it on British keyboard by finding the symbol amongst the number keys.
What is the currency of the UK?
The currency of the UK is the British Pound.
Is GBP a UK currency?
GBP is another way of referring to the British Pound - the Great British Pound.
What is the currency in London?
London, like the rest of the UK, uses pounds sterling - £
What is 1 pound to 1 US dollar?
1 British Pound is currently $1.32
What is $500 in pounds?
In August 2020, $500 was about £380.
Why is the British pound so valuable?
The British Pound has always enjoyed a favourable position given the strength of the British economy. In recent years however it has seen some challenges, especially since Brexit.
How much is a shilling?
A shilling, now no longer used in British currency, was worth about 12 pence.
Are Scottish banknotes accepted in England?
It depends on the merchant, but generally Scottish banknotes are accepted in England.
Now you know what your money is worth, get to planning your trip! Check out all of our resources here and let us know your tips once you return.