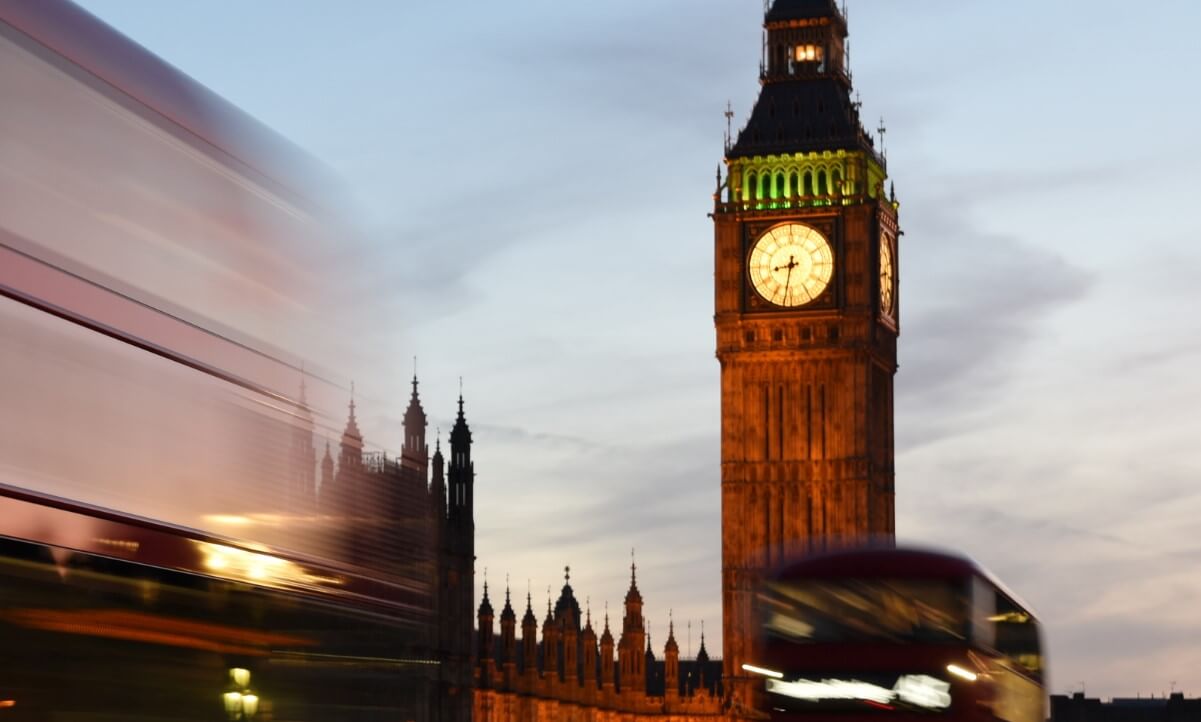 Cheap travel to London: The complete guide
---
London, if you don't plan, can be a pretty expensive place to visit. Cheap travel to London needs to be planned in advance. Getting around, accommodation, eating out and sightseeing could make those on a budget decide to head somewhere cheaper instead. But never fear!
Our trusty guide on getting to London cheaply will try to take some of the sting out. Maximize these tips here and keep more of your hard-earned cash for the best part – enjoying all London has to offer.
Cheap travel to London – What options do you have?
Despite being located on an island, the capital city of the United Kingdom is surprisingly flexible in terms of travel options. Unlike Ireland for example – which you can only access by boat or plane – London offers an added extra. The Eurostar allows seamless travel between mainland Europe and the British Isles, giving travelers an extra option.
What are the cheapest flights to London?
Due to its location and international city status, London enjoys a bunch of cheap flight options. In fact, being home to London City, London Heathrow, Gatwick, Stansted, and Luton ensures a healthy competition. In addition, there is also London Southend.
In particular, Gatwick, Stansted, and Luton offer a range of low cost flights. Stansted is Irish airline Ryanair's first operational base, even before Dublin for example. Easyjet is based at Luton with a hub at Gatwick.
How much is a plane ticket to London
If you book early enough, Ryanair offers flights from major European airports such as Barcelona, Frankfurt, or Milan from just €14.99 one way.
It is a well-known trick that you need to pack light and sit in a rubbish seat to avail of these low prices. But it is possible. When we checked last, Easyjet was offering one-way tickets from Barcelona to London within 2 weeks for €20!
Of course, the international flight market is a different game. London Heathrow is known for its international flights on premium airlines. You can, if you are prepared to, get from New York for example to London for around €400.
What airlines fly to London?
Pretty much every airline in Europe flies to London! Amongst the low-cost fliers, you can count Ryanair, Easyjet, and JET 2 as the big players. They offer flights to London from a wide range of European destinations. Wizz Air, Eurowings, and Buzz are amongst other low-cost carriers covering a mix of London airports.
The standard airlines, such as Air France, Lufthansa, and Swiss Air are of course also represented but rarely offer the best prices. Internationally, you will find almost every airline flying into London, from United to South African Airways.
When is it cheapest to fly to London?
London's high season is June and July, whilst February is the quietest month offering the cheapest flights. To get the best fares to London airports, make sure to book at least 3 weeks in advance.
How to find cheap flights to London?
We recommend using airline comparison tools, such as Skyscanner.net or Kayak.com to search across all available fares. Skyscanner.net offers a good search function in which you can pick "London All" and a complete month. This is great for travelers with a bit of flexibility as you can pick the cheapest flight in a week and get going.
What is the cheapest flight to London?
We took a quick look here for flights departing to London in the next few months. The cheapest countries offering flights to London, apart from Ireland, are Italy and Spain. You can pick flights up even into the summer months for just €25!
The Milan – London route is usually pretty cheap, but note flights on some of these routes go from out of the way airports. These include Milan Bergamo or Paris Beauvais for example.
Flights to London: How Long will it take?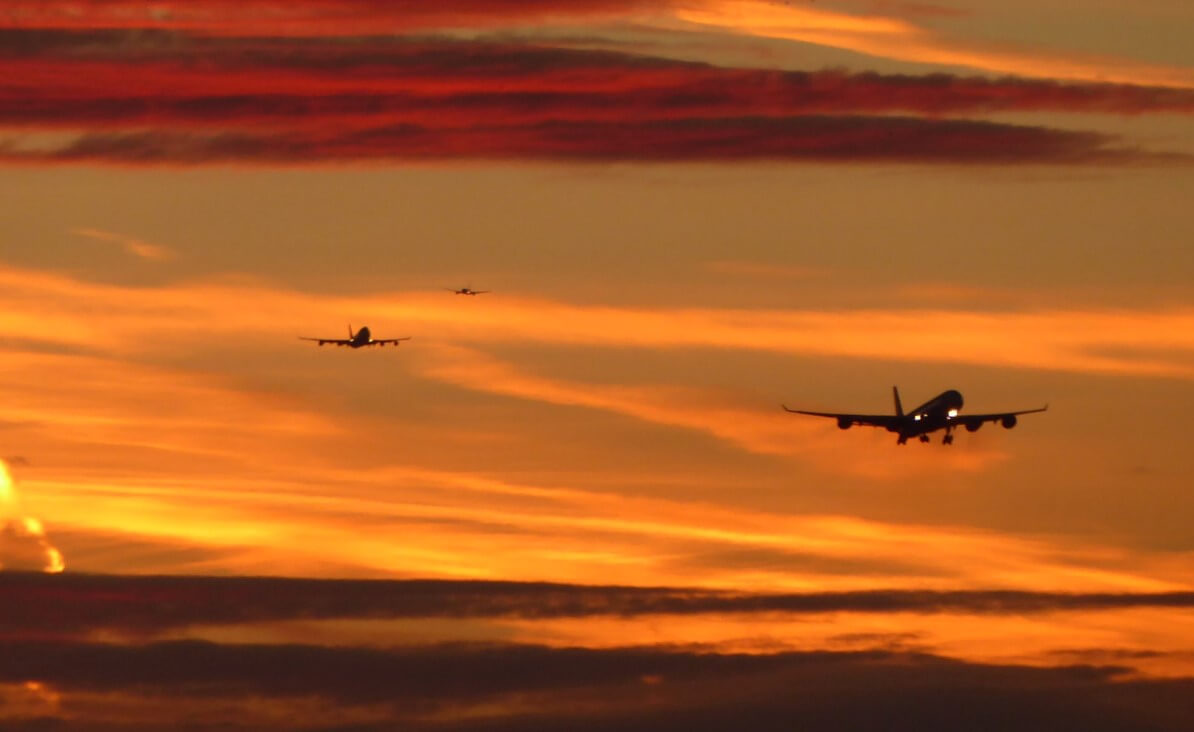 Here are our frequently asked questions regarding direct flight times between major cities and London – and of course the answers!
How long is the flight from Barcelona to London?
Fly between Barcelona and London in about 2 hours.
How long is the flight from Rome to London?
Flights between Rome and London in 2 hours 20 minutes.
Flight from New York to England – how long does it take?
You can be in London in just under 7 hours from New York.
How long is a flight from Paris to London?
It's a really quick flight between Paris and London – just 55 minutes!
How long is the flight from Berlin to London?
A flight between Berlin and London is just 2hours.
Flight from Houston to London how long?
A flight from Houston, Texas to London usually takes around 9 hours.
How long to fly from Chicago to London?
Eurostar to London & Train prices to London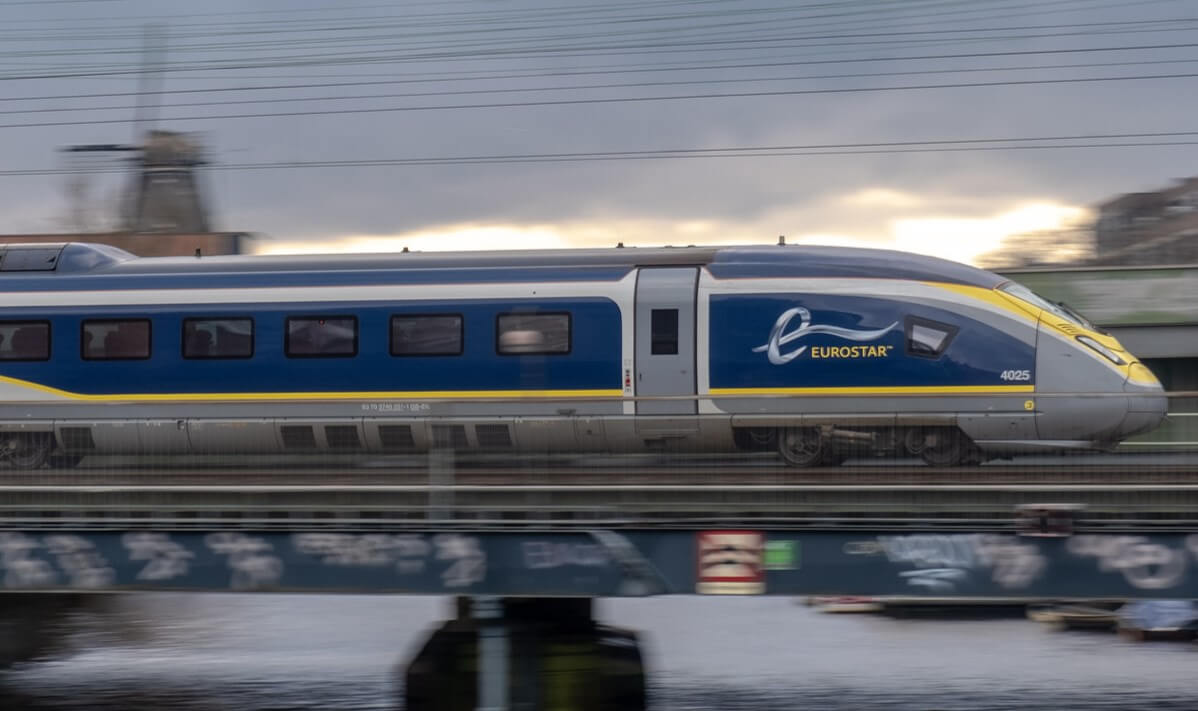 What is the Eurostar train?
The Eurostar is a fast train that runs services from London centre to Paris, Brussels, and Amsterdam as end destinations. The trains run through the channel tunnel, which was opened in 1994. The tunnel is the world's longest underwater tunnel!
Where is Eurostar in london?
You can catch the Eurostar from the swanky St Pancras station located in the Camden borough of London.
How to get cheap tickets on Eurostar
We recommend you plan your Eurostar trip well in advance. The best fares are available only up to 4 months before departure, then it gets more expensive. Search and buy Eurostar tickets here.
How to get from Paris to London by train
Head to the Gare du Nord in Paris for your trip to London by train from France.
Choosing Best Ferry connections to London
London is a little bit inland on the banks of the River Thames. You need to get a ferry to one of the port cities and then make your way in. But it's really easy! There are a lot of operators on the routes from mainland Europe.
Stena Line and P&O Ferries are the most popular amongst British travellers. Ferries run from Denmark, France, Germany amongst other countries. Get the full guide to taking a ferry to London right here on our London Ferry travel page for more info.
Cheapest way to get to London from UK cities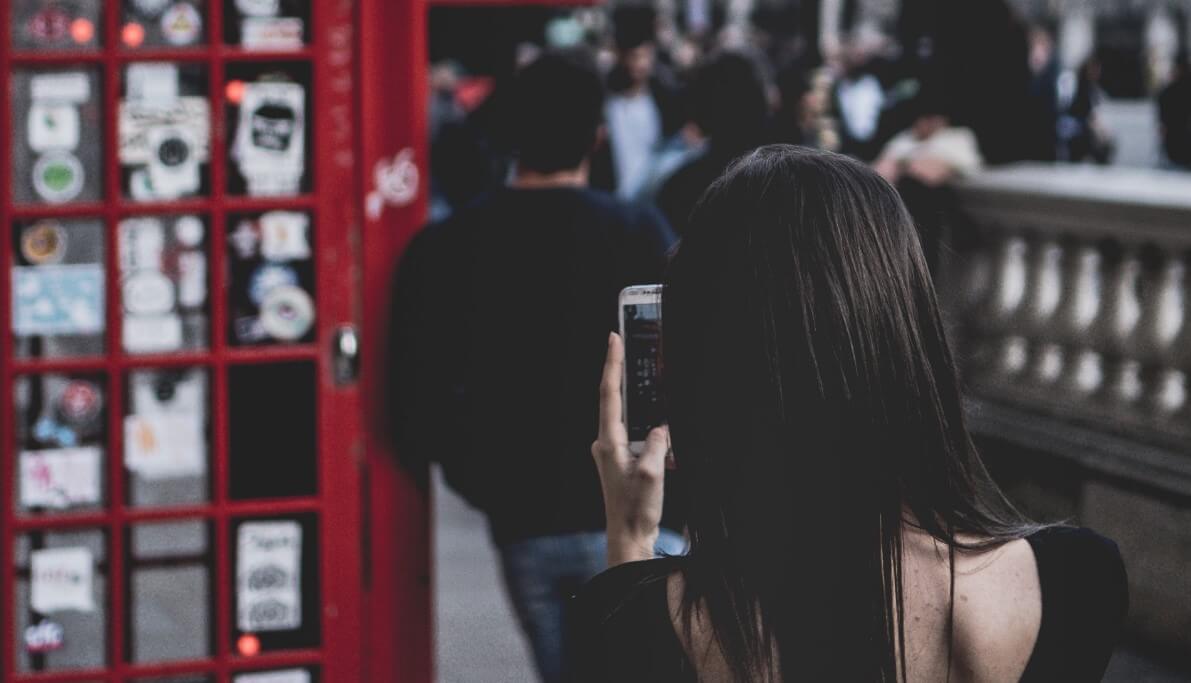 Cheap travel to London from Glasgow
If you can book in advance, cheap flights between London Stansted and Luton to Glasgow International around €70 at present.
But one of the cheapest ways, if you can hack it – and I did it a lot in my student days – is to take the bus. Get the Megabus for example between London Victoria and Glasgow overnight for €30.
How to travel cheap from Manchester to London?
Flights out to the next 6 months are currently about €80 return from Manchester. However, the Megabus can get you there in 4 hours for just €20.
Cheap travel to London from Liverpool
Flights between Liverpool and London are currently running at €80. You can get the bus in just under 4 hours for as little as €15.
Cheap travel to London from Edinburgh
It's a long old bus journey from Edinburgh – somewhere in the region of 12 hours. But it is worth it if you are on a budget – you can get a bus from Edinburgh to London for around €40.
Cheap travel to London from Nottingham
At just 2.5 hours away, a bus from Nottingham to London can cost as little as €20. That's definitely a preferable option to flights which are running at around €100.
Frequently asked questions
If that's not enough information – check out the answers to our frequently asked questions.
Is it cheap to travel to London?
If you book well enough in advance, the competition for routes and airlines, trains and buses means you can pick up a trip to London from mainland Europe for less than €100.
When to travel to London for cheap?
February is one of the cheapest times to travel to London. If you book in advance, the off season can give you some great savings.
How to travel from Paris to London for cheap?
Bus trips make the cheapest routes. We found promotional deals from Paris Bercy to London from just €1 one way, but the return trip is around €40!! This was with Traveleuro. Check it out!
How much is a flight ticket from the USA to the UK?
Those who are flexible will win the day. We found cheap round-trip flights to London for just €398 from New York, departing at the end of March with Lufthansa. That's a great deal for a direct flight.
Why are flights to London so expensive?
If you have to book last minute and are not flexible on dates, flights to London can be expensive. Especially if you need to travel on a Friday or other peak periods. That's because London is both a tourist destination and a business hub, so you end up competing with commuters.
How to travel from Dublin to London cheap?
Good old Ryanair! Check the flight prices about 3 months in advance for the best deals.
How long is the Eurostar from Paris to London?
The fastest Eurostar London train running through the "chunnel" completes the journey between Paris and London in just 2 hours 16 minutes!
Now you know the cheapest way to get to London it is time to plan your activities when you get there! Check out our other pages and guides. In addition, why not continue to keep the costs down by considering a London city pass.
We have an extensive guide on the best one to choose and the cheapest way to travel in London? Check out the information to the public transport system (and the famous Oyster Card) as well.