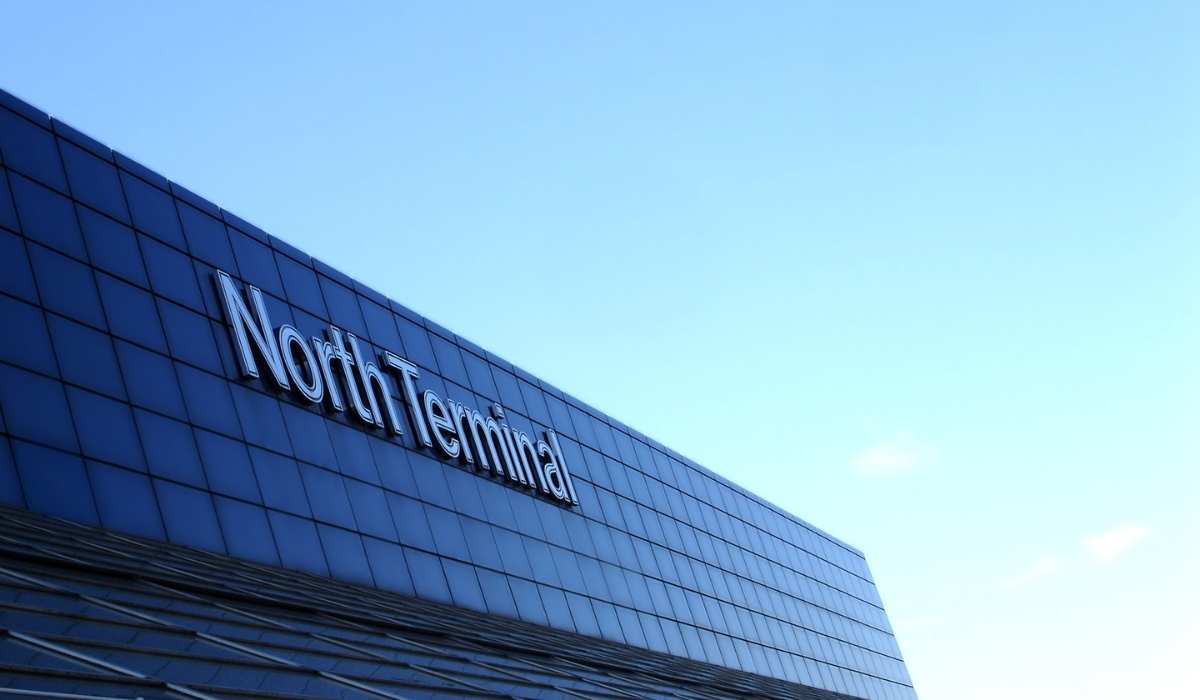 Gatwick Airport to London: 5 Available Options + Complete Guide
---
London Gatwick – Designation LGW – is located in the south of London and offers the Gatwick airport to London Express train link, as well as a Gatwick Airport to London coach.
Let's check out the best ways to get into the city center from the airport, including cost and time-saving considerations so you can plan your trip.
Where Is It Exactly and How Far Is Gatwick Airport From Central London?
It is generally Europe's 10th busiest airport, second only in the UK to Heathrow, and usually operates with one runway, although there are two. Pre-Covid, 46million passengers a year used it to get in and out of London.
Gatwick is located 29.5 miles south of London city in Crawley, West Sussex. That makes it the third closest, after London City (2.3 miles) and London Heathrow (14.7 miles).
How Much Time Do You Need To Get From Gatwick Airport To London?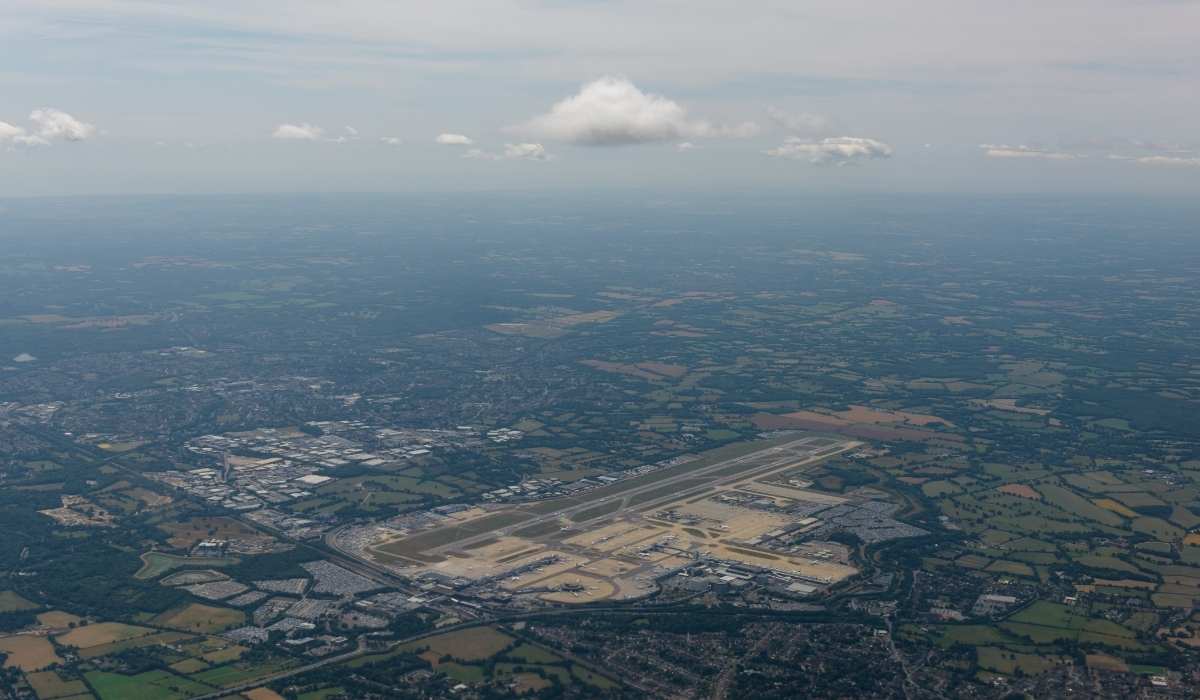 If you take the Gatwick Express – a direct train service – you can make it to central London within 30 minutes, whilst the journey by bus takes 1 hour 10 minutes and a car/taxi about one hour.
What Is The Best Way To Get From London Gatwick To London?
There is no universal answer to the question "How to travel from Gatwick to London".
It really depends on:
your budget
personal preferences
and how many of you are traveling
For example, if there are 4 of you and a lot of luggage, a taxi – which costs about £100 for a single trip – so £25 each, plus the convenience of door-to-door travel.
However, if you're by yourself the Gatwick Express costs just £20 per ticket and gets you there much faster – in 30 minutes.
If you are on a budget you may prefer to take the bus- but it takes over double the time. Finally, consider the drop off point.
The Gatwick Express will drop you out at London Victoria Train Station, whilst the bus will land you at Victoria Coach Station, Earls Court and West Brompton as well as Waterloo if you come from South Terminal.
How To Get From Gatwick Airport To London?
As you've seen there are a few options for getting between Gatwick Airport and London city center.
Let's cover each one in detail so you can pick the one that works best for you.
Train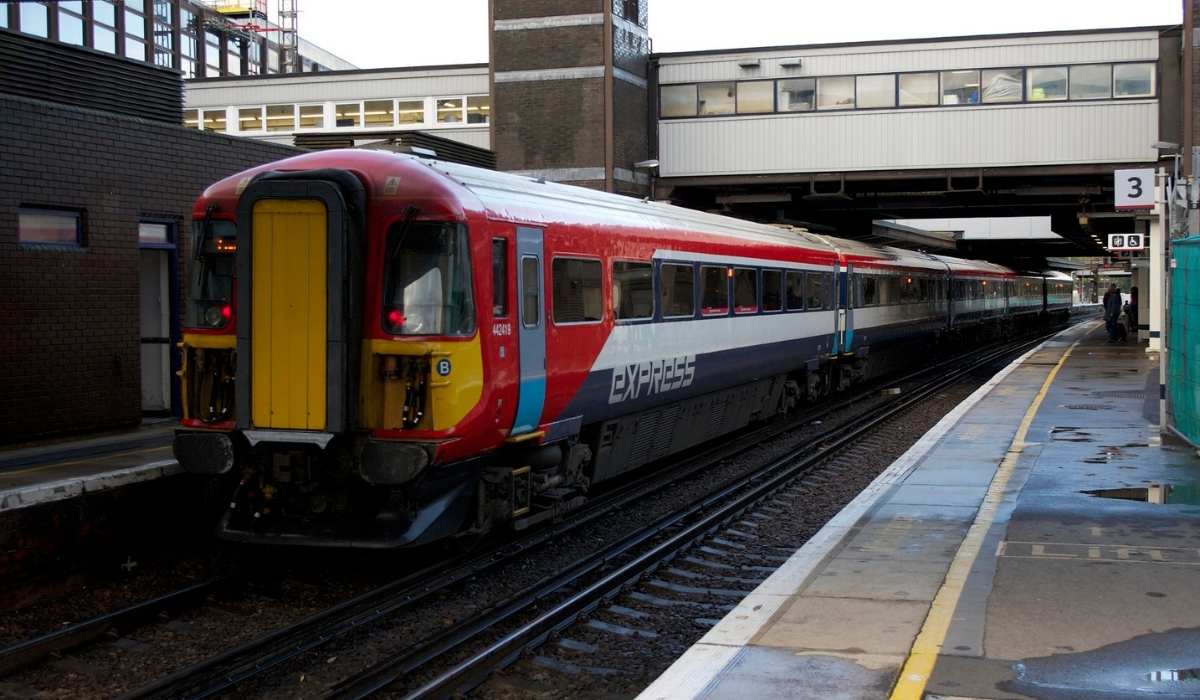 The trains Gatwick to London operate are pretty good. The Gatwick Express offers the best method of getting from Gatwick airport to central London without traffic.
It is definitely the quickest option. The Gatwick Airport to London Victoria train price is £19.90 if you buy on the day, but you can get cheaper tickets if you reserve in advance – £17.80 or thereabouts.
The Gatwick Express is a non-stop service – so you don't need to worry about when to get off. Gatwick to London train times are available online – the service generally runs every 15 minutes.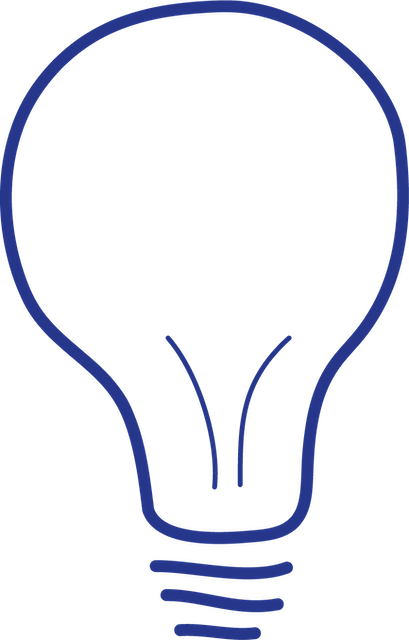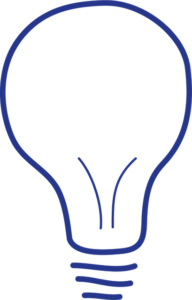 Tip – There are other trains stopping at Gatwick that take longer but offer alternative destinations – such as the Southern Trains service that stops in Croydon and East Clapham. The last train from Gatwick to London is at 02.28am. There is no Gatwick Airport to London Tube link – change at Victoria to get on the London Underground.
Gatwick Airport To London Bus
The Gatwick to London bus with National Express takes around 1hr 10 and can be delayed in peak traffic. Some of the cheapest bus Gatwick London routes can take up to 2 hours.
Taking the bus from Gatwick to London however, can save you money. Prices start from around £6. You can get to Victoria Coach station but also Earls Court or Waterloo.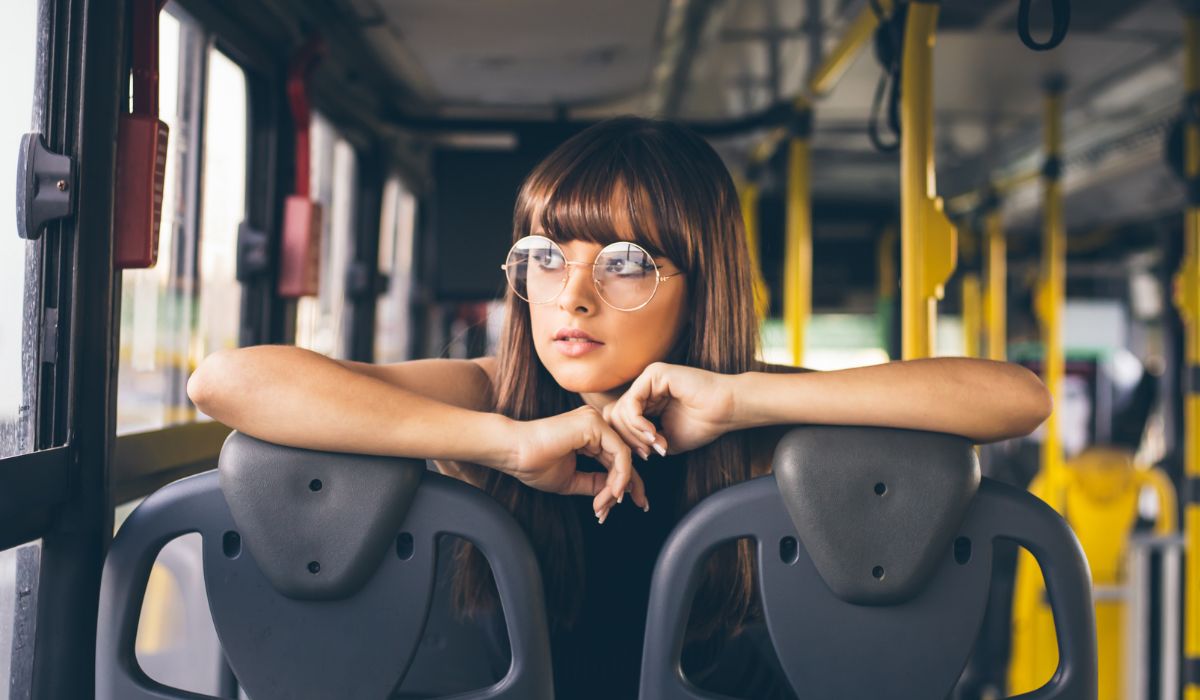 Taxi
Only if you're rich, have a lot of bags or are a party of 4 would we recommend taking a taxi!
The Gatwick airport to London taxi cost is at least £100 – perhaps more if the traffic is bad – and for the journey to take an hour. The only other time a taxi from Gatwick airport to London makes sense would be if the trains are on strike or you arrive at 3 am!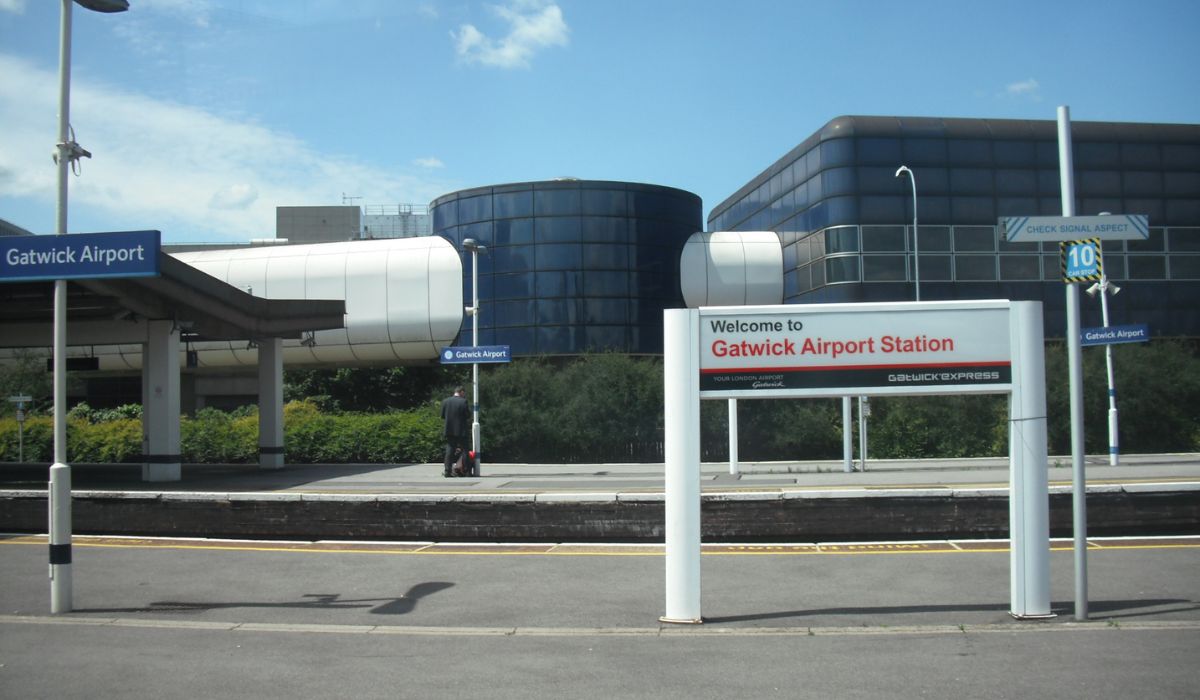 Gatwick Airport by Car
The journey by hire car will be about one hour – plus you have the faff of waiting at the car hire.
It's also expensive – a few days can easily set you back over £500 – and there's a hold put on your credit card plus the additional insurances they make you take nowadays…
Shared Transfer
If you have a lot of cases but are only one person and can't afford the £100 for a taxi then consider a shared taxi service. Prices start at around £50. Book here in advance.
Helpful Info About The Parking If You Have Your Own Car
If you need to park your own car at Gatwick airport then consider some of the car parks around the area.
Airport car parks are so expensive, and if you can deal with a little extra travel – maybe 10 minutes – then you can save a lot of money.
However, if you want the convenience and security of parking in the airport then consider the long-stay parking right on the premises.
Hotels Close To London Gatwick Airport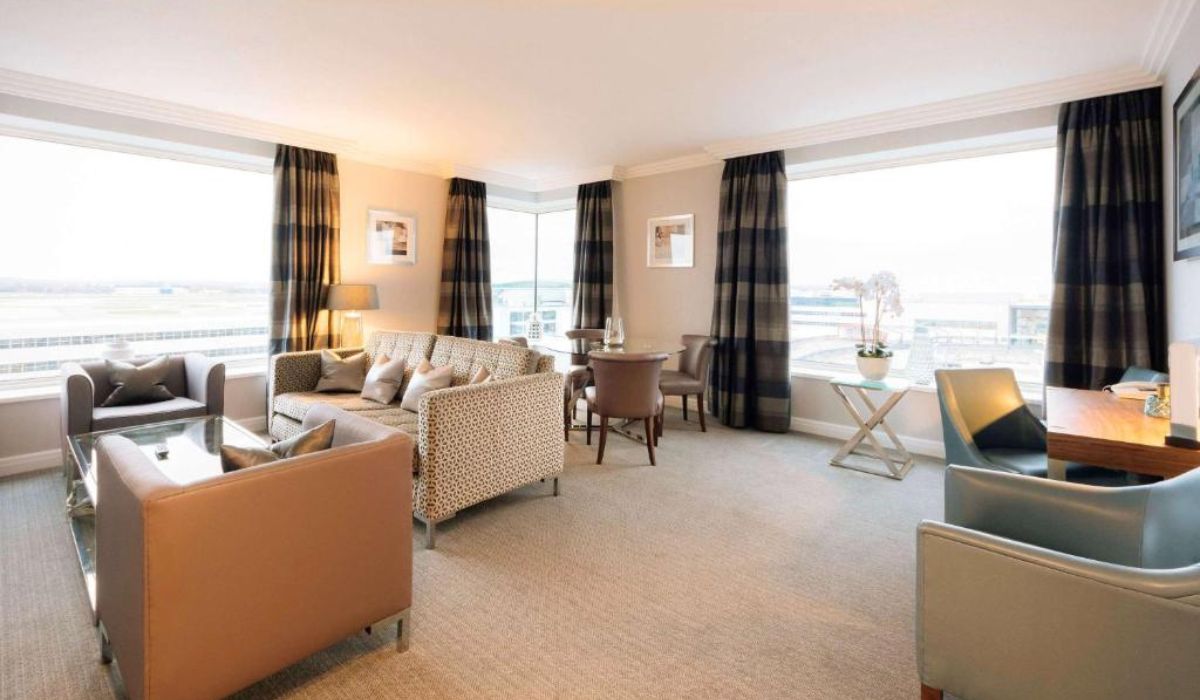 Got a horrible early morning flight or got in really late? Then you may need an airport hotel.
There are lots of options around – here is where to stay near at London Gatwick airport:
Try the Bloc Hotel, with rooms starting at

£135.

It's located right in the terminal and you can check in the night before and wake up knowing you won't miss your flight!
Yotel is another cool option – a pod bedroom located in the South Terminal with rooms starting at

£180.
Finally, splurge on the Sofitel – with a walkway straight to the terminal and great cocktails in the bar. Rooms from

£210.
Gatwick Airport to London Oyster card– If you have an Oyster Card you can use it to get to Gatwick Airport and save yourself time getting tickets. Simply tap in to ensure you are covering your fare.
What To Do Near London Gatwick Airport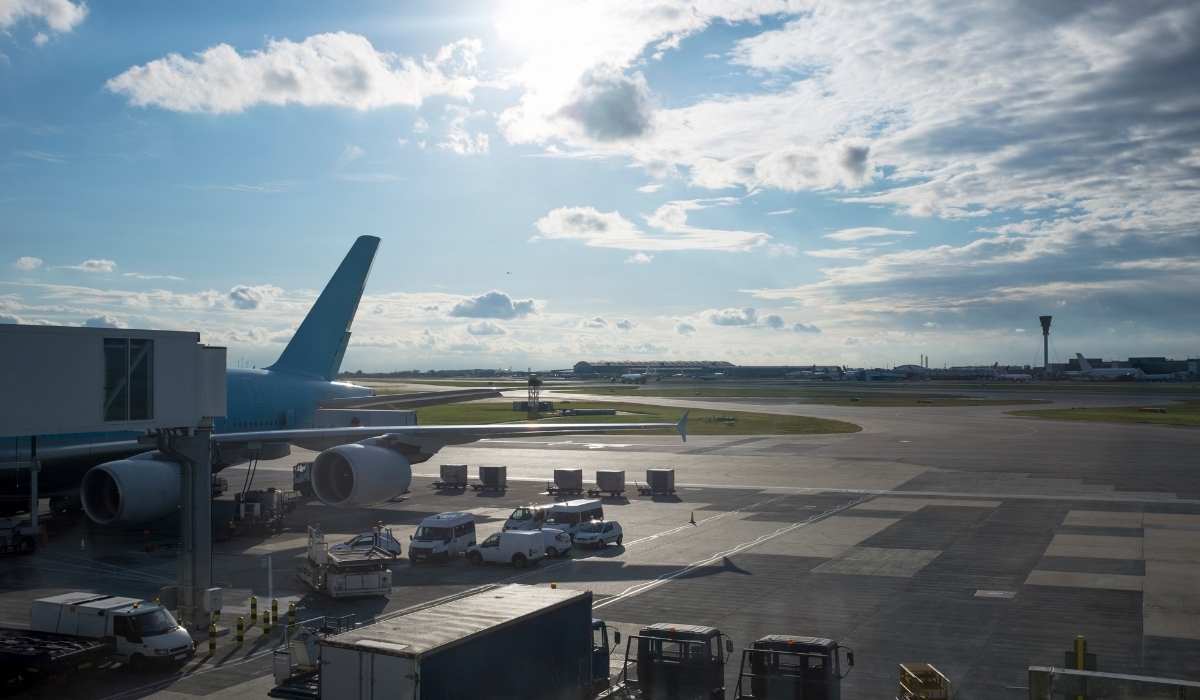 You may not think so, but there is plenty to do in and around Gatwick if you have a long layover and don't fancy going into London.
From cute local pubs to fresh outdoor walks, you won't be bored. The Airport publishes a list of things to do in the area here.
How To Get To Gatwick Airport From London
How about getting back from London to Gatwick airport?
Well, it's pretty much the same as getting in. Head to either Victoria Station for the train, or the Victoria Coach station if you are traveling by bus.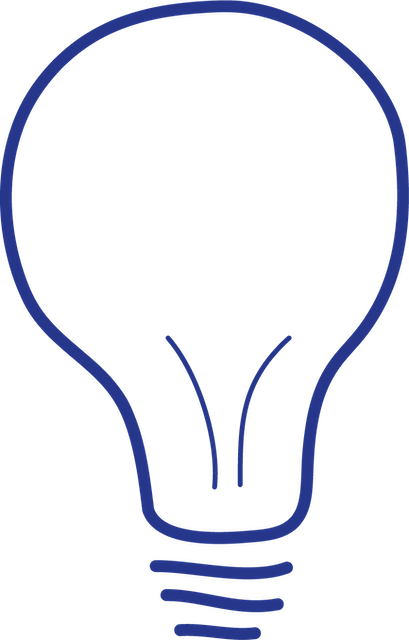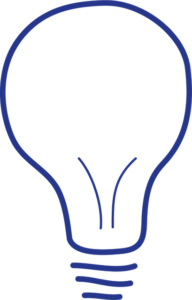 Tip – Alternatively, book an airport transfer from Gatwick to London here for £100.
Frequently Asked Questions
Is Luton or Gatwick airport closer to London?
Gateick is closer than Luton - it's 29.5 miles out of the city, whereas Luton is 34 miles away.
What is the cheapest way from Gatwick airport to London?
A bus with National Express can cost £6 if you book in advance.
What is the fastest way to get from Gatwick airport to London?
The Gatwick Express direct train takes just 15 minutes.
What is the closest train station to London Gatwick airport?
The Airport has its own train station.
What zone is Gatwick airport in?
None - it is outside the London zones as it is nearly 30 miles away.
Can I use my Oyster Card at Gatwick airport?
Yes you can use it on the Gatwick Express.
Now you know all about getting from Gatwick to London – all you need to do now is plan your trip in more detail and consider what tours you wish to do when in London.