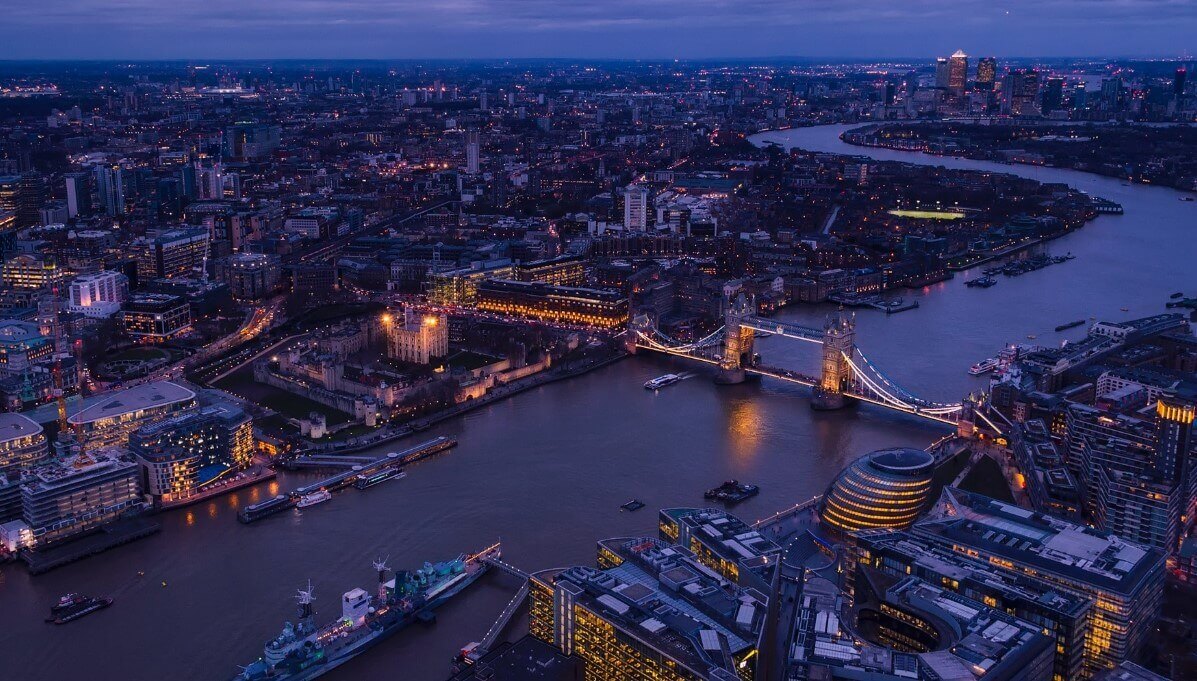 London Ferry Schedule to Spain, France, Germany & More
---
Being on an Island, you have the option of getting to London by ferry! This guide will help you work out the major UK ferry ports, the European ports from which you can leave, and more.
Oh, and about cars – of course the journey is easier if you have a car. But the bus or rail connections into London from your port of arrival are very good too.
So, there is no actual mainline ferry port in London. To get to the capital city, you'll need to head to one of the coastal ports such as Dover, Portsmouth or Plymouth.
From there you can make your way by car, bus or rail to London town! The UK is – relatively speaking – driveable. You can drive the total length of the country in 14 hours.
The Scottish border is 6 hours from Dover. So, if you take the car you will have flexibility on your trip.
Ferries in and around London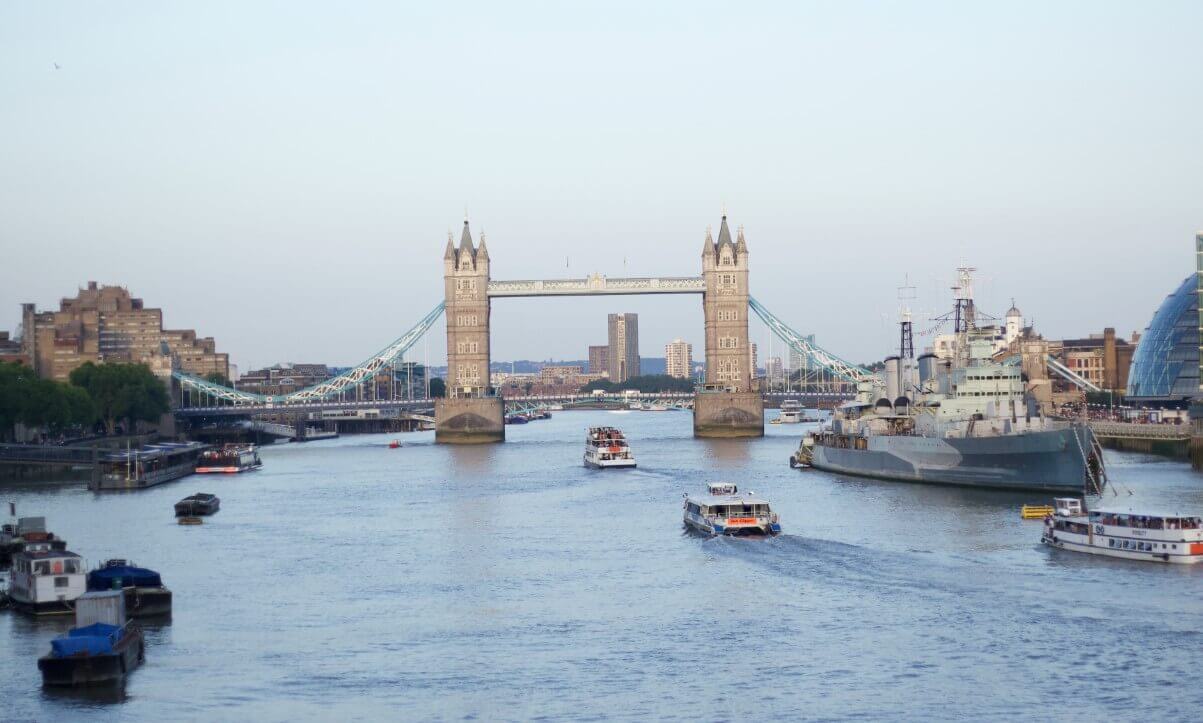 When in London, you might want to use a London ferry timetable, such as the Thames Clipper Ferry Schedule London. This can help you cross the Thames. Check out the schedule here.
10000 passengers use the Thames Clipper daily as part of their daily commute. There are also tourist routes offered as well.
Choosing the best operator
Choosing your ferry can be pretty confusing. There are loads of different options, and different operators work on different routes. Here are a few of the top ones:
Stena Line Ferries
One of the largest and most famous ferry companies. Stena Lines operates from the UK, Denmark, Germany, Ireland and many other northern European countries. There are

28 daily sailings

on offer across the network, so you are bound to find one that suits you.
Le Shuttle
The modern take on the traditional car ferry – Le Shuttle is a train that goes through the eurotunnel. Make the journey in 35 minutes to the UK from Calais to Folkestone. That is better than the route for ferry from London to Paris.
P&O Ferries
Operating from France, Belgium and the Netherlands, as well as between the UK and Ireland. The Dover-Calais route is a popular way to travel via ferry boat London to France.
Which ports can I use on my journey to London?
Dublin to London ferry
Total journey time on the Dublin to London route, via Holyhead, is around 9 hours. You can get a train from Holyhead to London. Irish Ferries and Stenaline operate the route. The London to Dublin ferry route is popular with students at the beginning and end of term.
Paris to London by ferry
We recommend to get le Shuttle if you want to take the car from Paris to London. Drive to Calais in 3 hours, then the journey is just 35 minutes in the tunnel. On the other side you arrive at Folkestone. It is 1.5 hours to London from there.
Amsterdam to London by ferry
There are 7 sailings a week from Amsterdam (Ijmuiden) to Newcastle. The sailing takes 7 hours. But from Newcastle to London it is a further 5 hours. That's a long day.
You might be better to go from Hook of Holland. That's a 1 hour drive from Amsterdam. The ferry time is 6.5 hours, then a 1.5 hour drive into London from Harwich.
Spain to London by ferry
From Santander you can take the ferry to Portsmouth and Plymouth. Portsmouth is only 1.5 hours from London, whereas Plymouth can be up to a 5 hour drive on a bad day. The ferry crossing takes 24 hours for a London to Santander route. There is also a London to Bilbao route.
Portugal to London
There are no ferry routes operating between Portugal and the UK. Use the Santander route instead.
There is no ferry to Lisbon from London.
Denmark to London ferry
There is a ferry route operated between Immingham 3.5 hours from London. It departs from Esbjerg and the journey takes 18 hours.
Hamburg to London
There are no ferry routes operated between Germany and the UK, so you would need to travel from Amsterdam.
Ferry from Belgium to London
There is one route – from Zeebrugge to Hull. It takes 13 hours, plus Hull is a 4 hour drive away.
Oslo to London Ferry
A 36 hour ferry journey from Brevik to Immingham awaits you if you dare!
Gothenburg to London Ferry
You can take a ferry from Gothenburg to Immingham in about 26 hours.
Jersey to London
From Jersey, you can take the ferry to Poole or Portsmouth.
New York to London by cruise line
It takes 7 days to make the journey between New York and Southampton.
What Control formalities you need to go through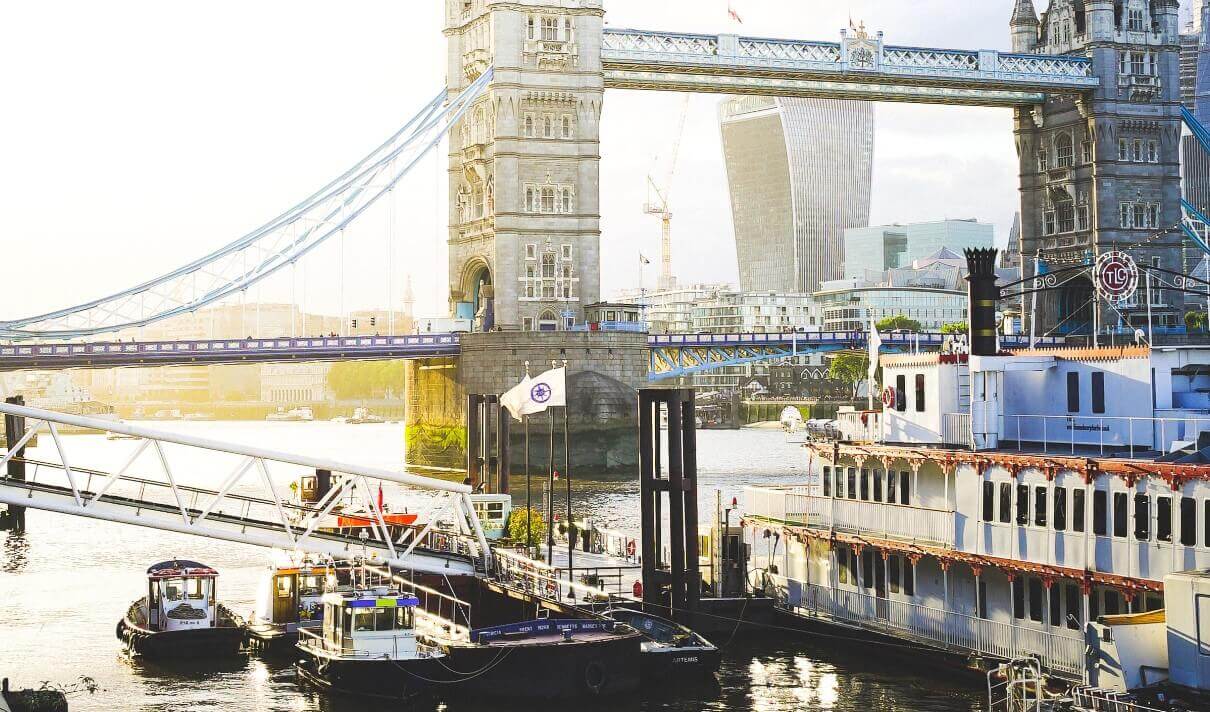 Expect ticket control and security checks, much like in the airport. In addition, if you are taking a vehicle, expect customs checks, as well as searches for illegal passengers.
Oh, and of course, you will need your passport for passport control to enter and exit the UK.
The ferry companies usually state a time range that you need to have checked in. It is usually around 2 hours before departure.
Check in is usually done in a terminal, then you wait in a waiting room before boarding.
If you are driving a vehicle you will then need to board in rows as called by the officials.
What you can do while crossing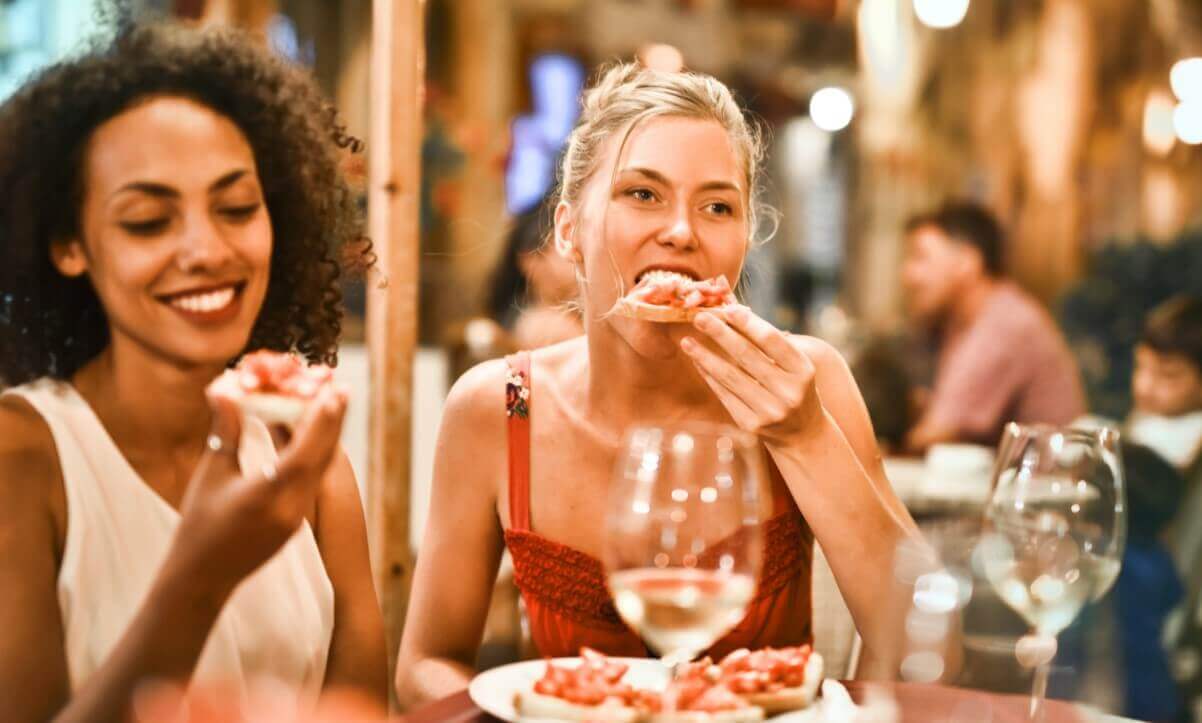 Many of the big lines- P&O, Stena, DFDS all offer restaurants, bars, wifi and lounge areas. Bring a good book, some cash or your iPad.
On longer journeys, cabins are usually available for an extra fee.
This can take some time if you are in a car at the back of the boat. Leave an hour in your planning for disembarkation and passport control.
Book packages for ferry & hotel in London
Instead of booking your boat, hotel and train separately, why not book a package from a UK operator. Package deals are usually ABTA certified. This means if anything goes wrong you will get your money back.
Here are the top frequently asked questions we get
Is there a ferry from Dublin to London?
There is a ferry from Dublin to Holyhead in Wales, after which you can drive or take a train to London.
How long is the ferry ride from London to Amsterdam?
There is a ferry from Amsterdam to Newcastle, it takes 7 hours. From there, you will need to take a train to London. Or you can drive if you want.
How to get from London to Ireland by ferry?
There are several routes from London to Ireland. The Dublin to Holyhead route is popular. It takes about 9 hours. Or, you could drive to Scotland and take the Cairnryan to Belfast route, arriving in Northern Ireland if you want to explore this area. The Scotland route is the preferred London to Northern Ireland ferry route for the Northern Irish.
How long from London to Paris by ferry?
To get from London to Paris by ferry there are several options. Via Calais, the journey is long. Why not take the channel tunnel instead. You can drive to Calais, then go underground, meaning the total journey time to London is just 5 hours.
How to get to London from Amsterdam?
If you want to get to London from Amsterdam it is very convenient to fly. However, if you want to take a ferry we recommend the Hook of Holland to Harwich route. The London to Amsterdam ferry route is via Newcastle, and would take AGES.
How much is the ferry from England to Ireland?
Single driver plus car price start at just £79 on the Dublin to Holyhead route. Holyhead is in Wales, then you can drive to England.
Sure, it is more convenient to fly. But if you are taking a longer trip with the car, a ferry to London is a good option.
Once you have booked your trip, why not check out our other London resources here. You can decide whether to get a city pass London to cover your transport and excursions. We also have detailed information about all of the best attractions and things to do in London.