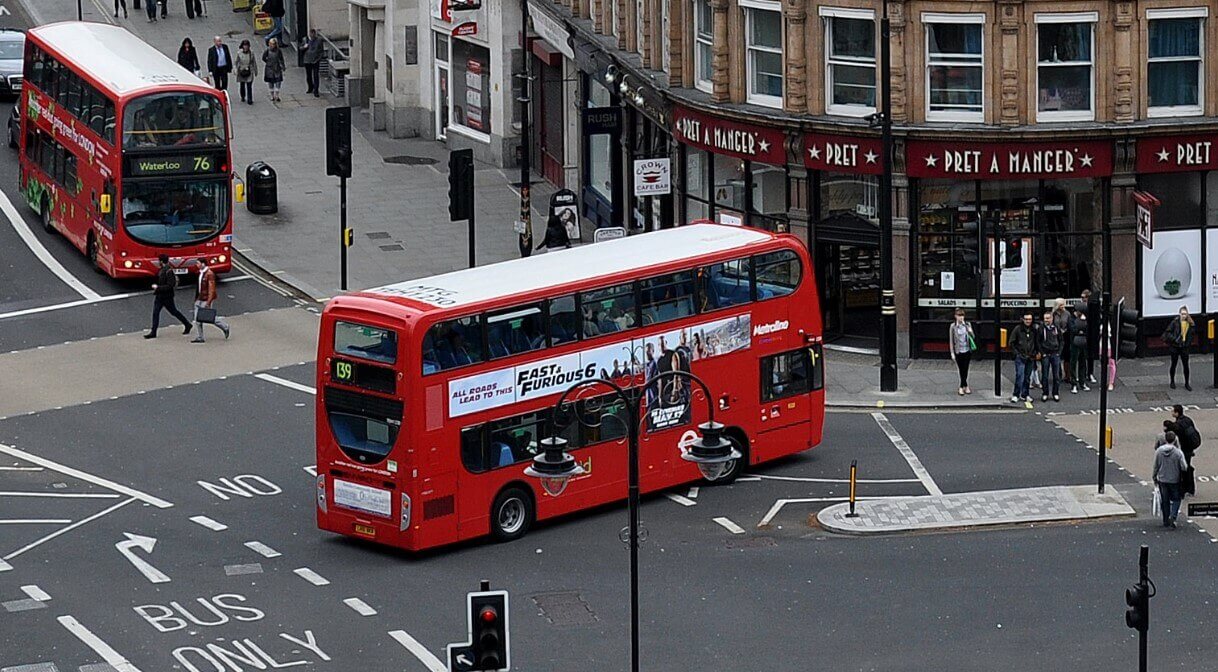 What to do in London in February: Amazing Places & Tips
---
The United Kingdom is not known for splendid weather, even in the summer. The weather in London in February is no exception, but please do not let that stop you. February is a great month to visit, especially as you won't likely be jostling for space with thousands of other tourists. Read on for the full guide here to help you plan your trip.
Should you visit London in February?
In February, spring is near. However, the weather will still likely be cold, drizzly, and London trademark gray. But we think that is hardly relevant at all. The vast majority of London's top attractions are indoors. The public transport network is very highly developed so that you never need to spend much time outside waiting. And of course, you can use the London Underground to avoid the weather completely!
With the off-season comes also fewer crowds and reduced hotel rates. You might find options for discounted tickets to attractions, early-bird specials in restaurants, and off-season sales. For the budget traveller, the museum buff, and the all-round curious tourist, London in February ain't bad at all.
What is the weather like in London in February?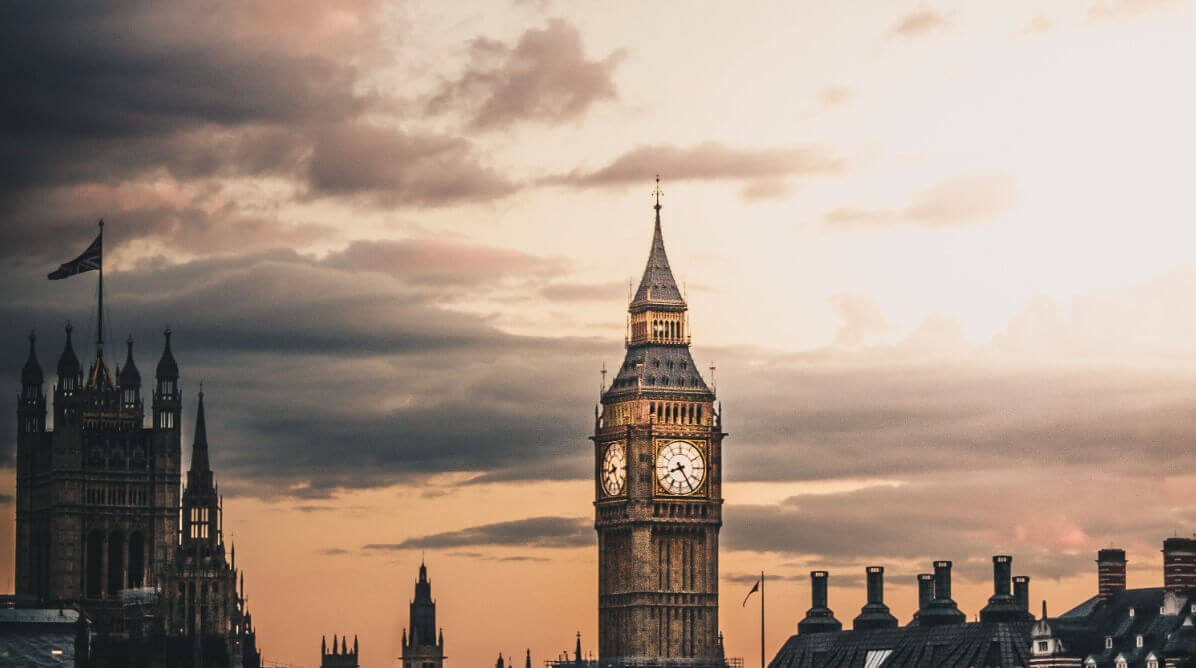 The UK's capital city slowly awakens from a winter slumber in February. Towards the end of the month, locals begin to notice the days lengthen. Crocuses and even some brave daffodils will begin to peak their heads above ground. The promise of spring is just around the corner!
Generally, it is cold, wet and gray. You need to be able to create a holiday vibe without the perfect weather. If you think this will really "dampen" your spirits, why not try to travel in May through September.
Average temperature in London in February
It's cold in February, but usually not as bad as some other European cities.. At the beginning of the month, temperatures hover at around 8 degrees centigrade. As March approaches 10 degrees centigrade is usual.
That is comfortable enough for most to walk in Hyde Park and along Oxford Street for a spot of shopping!
London Weather in February – the end of the month
If you can, plan your trip towards the end of the month. Not only are the temperatures more pleasant, but the average monthly rainfall reduces too. The month starts at 1.6 inches of rainfall, going down to 1.3 inches at the end of February.
Usually, there are about 12 days of rainfall in the month, so this reduces your chances somewhat of getting hit with long periods of rain.
London weather in February – forecast 2023 and beyond
If the previous years of weather are anything to go by, London in February is gray and cold. Don't expect much sun – there are only about 78 hours in the month recorded yearly!
In the past few years – such as in 2018 – cold Russian winter fronts were experienced, resulting in record nighttime lows. Snowfall is uncommon in London, but in 2018 it happened. Make sure you bring something warm just in case.
What to wear in London in February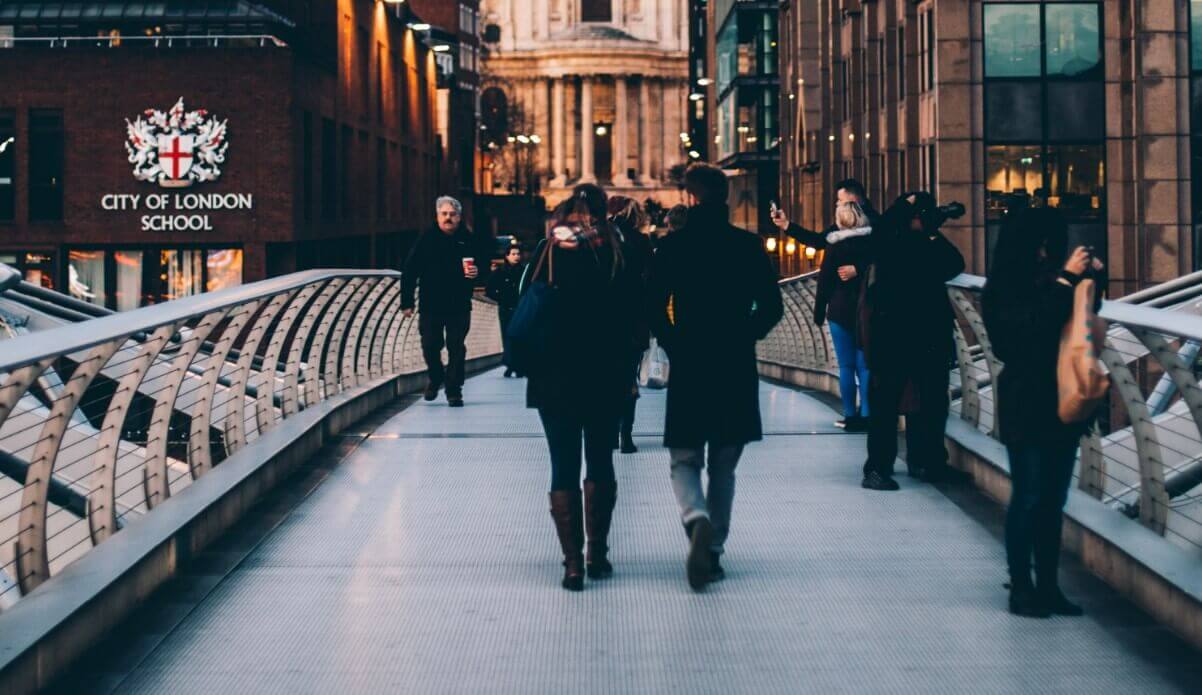 Be prepared for all eventualities is the message here. For sure you need rain gear, something warm, and comfortable clothing. If you plan to go out for a fancy dinner or visit nightclubs, bear in mind that some carry dress codes.
Actually, in many nightclubs in London, you won't be able to enter in trainers, and rarely with things like football jerseys. Clubbing in London is different from other cities in Europe, so use the occasion to dress up and enjoy!
Here is a list of what you will need for February:
umbrella, small and foldable
waterproof coat, maybe one that rolls into the pocket or little pouch
main coat, a warm winter duffel
hat, scarf and gloves
comfortable shoes! There is a lot of walking in the museums!
"Out out" clothes if you plan on going somewhere special
List of the Best things to do in London in February
Plan for lots of indoor things to do when in London in February. Here are some of our top picks below.
Events
Scenes in the Square – Leicester Square – Free
This new year event spills into February. In the famous heart of the entertainment district – Leicester Square, you will see statues of movie icons loved by all. Laurel and Hardy, Mr Bean and Harry Potter all make their appearance in bronze castings. A good one if you get a dry couple of hours.
Chinese New Year normally falls in February, although it can also be in January. London has a really cool Chinatown near the entertainment district of Leicester Square. It is the perfect place for a Chinese New Year celebration. Check out the really good Chinatown website here for more information and events.
Best Exhibitions
Exhibitions in London are usually temporary. Here, we feature some of the best locations for pop-up and temporary exhibitions in London.
London Classic Car Show – usually held in February every year
Exhibitions at the Excel Centre London – check here for what's on
Art Exhibitions – rotating at the National Gallery and the Tate Modern
Soccer Game in London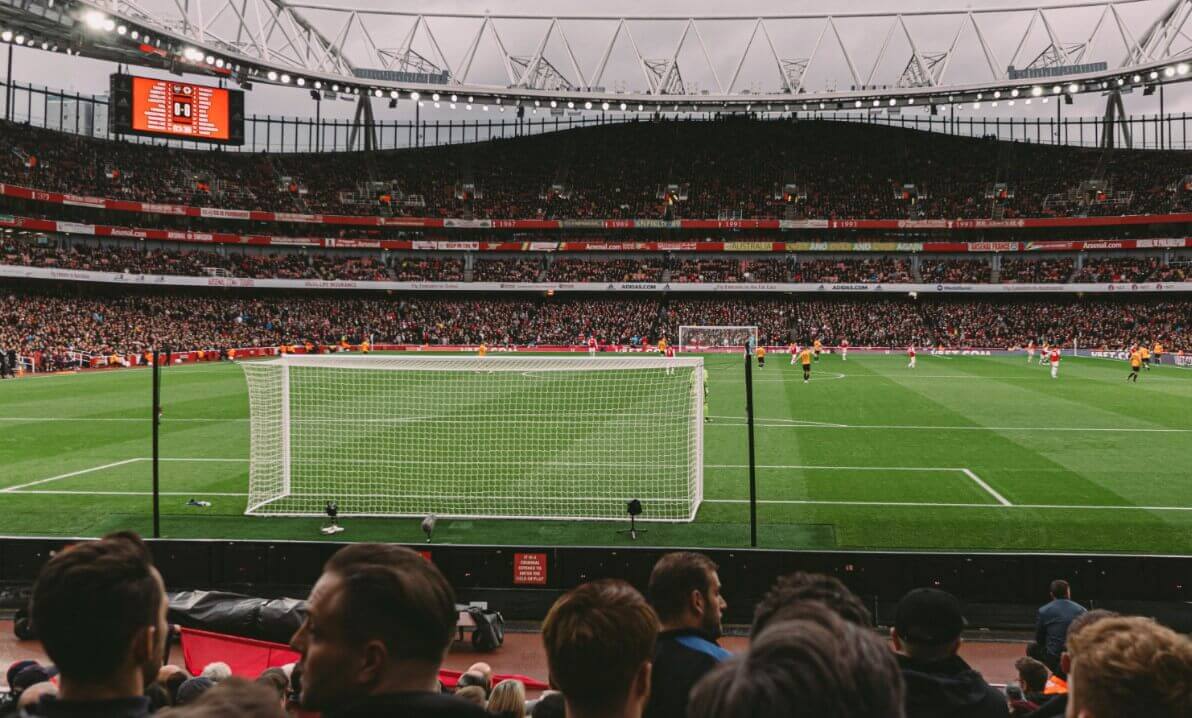 Local football is embedded in the culture in some districts in London! Arsenal, West Ham United and Chelsea are all famous local teams. To feel the real heart of local London football, try to get tickets to teams like Fulham and Watford FC.
Activities in London in February
Pancake Day – Shrove Tuesday.
If you are in an Airbnb in London on pancake day, make sure to make your own pancakes for breakfast. Otherwise, head out for a fantastic pancake themed brunch at Where the Pancakes Are.
Of course, any month is great for a musical or show in London's West End. But February is great, as you can get more availability on the big shows at short notice. Also, it is nice to get indoors.
Dry activities even on a rainy day
Here are some more things to do in London when it rains:
Southbank Centre Book Market– right under Waterloo Bridge
Covered markets – Greenwich, Borough and Covent Garden
Westfield and Stratford Shopping Centres
ALL of London's amazing museums and art galleries.
ALL of the standard London attractions – Madame Tussauds, The London Eye, The Shard
(You can do a lot of these big hitting attractions with a travel card. Check out our extensive guides about London pass to see just what they cover)
Opera
Don't just head for the big hitting West End Shows such as Wicked or the Lion King. The Opera too is there in London for all to enjoy.
Enjoy Valentine's day with your loved one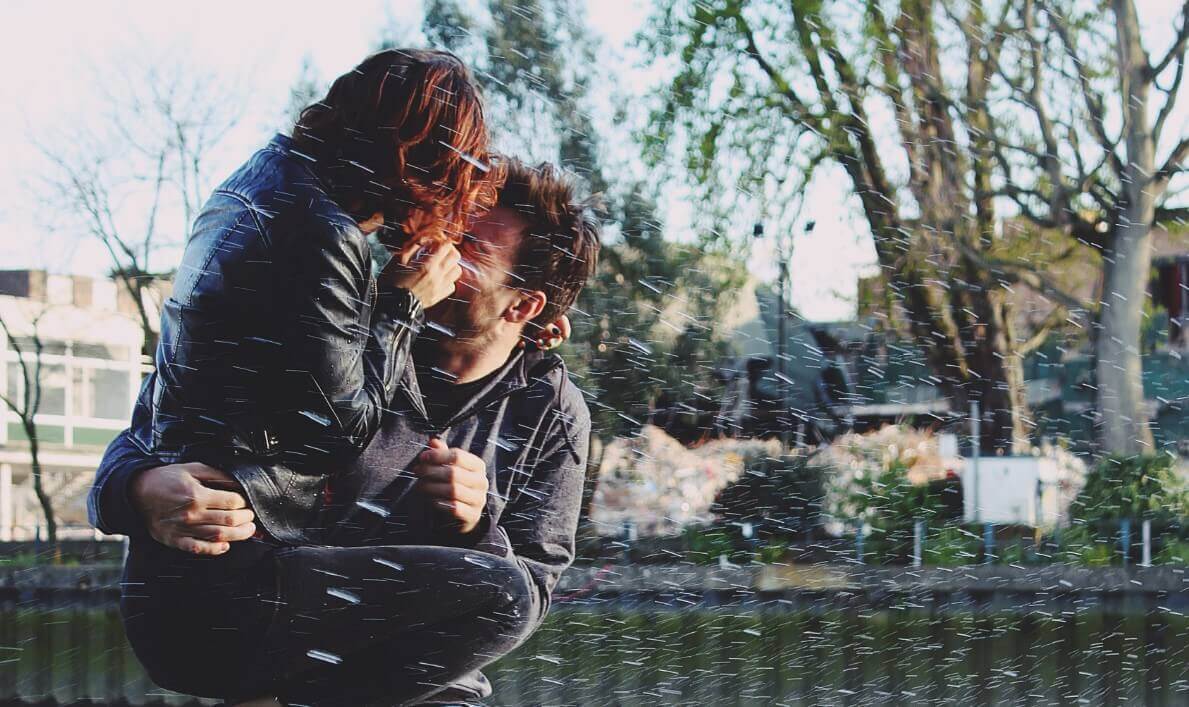 Valentine's Day in London – The one exception to the "London is relatively quiet in February" rule – Valentines Day and the nearest weekend. Here, locals and visitors alike love to go out for dinner. Book well in advance if you want to visit the best restaurants on Valentine's Day.
There are also some amazing romantic things to do in London. From your own private capsule in the London Eye with champagne to The Shards's Private Wedding Proposal Package, there will be plenty of activities to fill February 14th.
Book flights ahead to London in February
February is the cheapest month in which to fly to London! Book your flights more than three weeks in advance for the best deals. You can find flights under 50 euros return from mainland Europe for example. Note also that London has many, many airports.
You can get the best deals by flying into say Stansted and out of Luton for example. Play around with a flight comparison app such as Skyscanner for the best prices.
Best places to stay in for every type of traveller
There is accommodation in London for every taste and budget. Check out some of our recommendations below.
Best for – Groups, family reunions and friends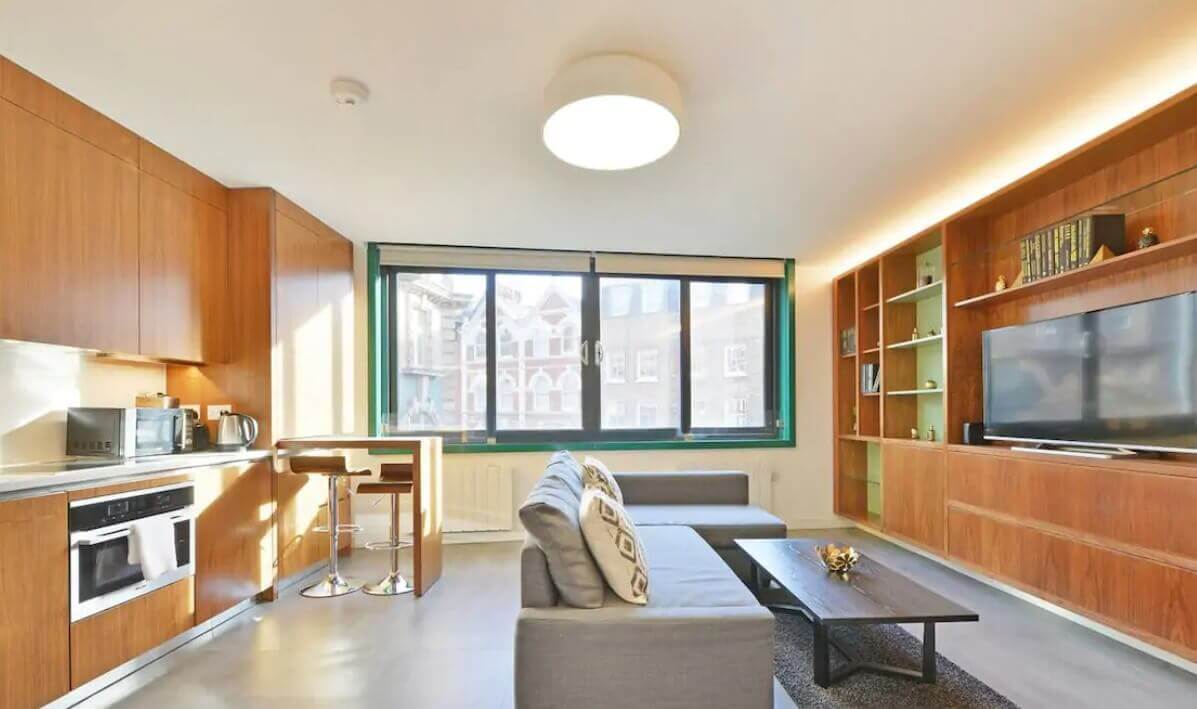 If you are travelling with a group and want to be together, a hotel might just not cut it. What do you do? Come home after a day of sightseeing and all go off to separate rooms? Sit awkwardly in the lobby? No! Get an AirBnb and spend time in a communal place together.
This is also a great option for families, or those who are staying more than 3-5 days. Here is a great example of a central pad, suitable for groups of 4 – 6 more. Expect to usually pay around €200 a night for such a property, even in February.
Best Budget Accommodation
Strapped for cash? Don't worry, there are budget options aplenty in London! St James Backpackers even offers free breakfast AND dinner! It's about €23 a night for a four-bed dorm.
Elsewhere, the Smart in Hyde Park is just €13 a night for a large mixed dorm.
Mid Range Hotels
Got around €100 a night max? You can get something pretty decent in London for this. The Blakemore at Hyde Park offers executive style suites from just €65.
For around €100 you can level up to the wonderful Park Plaza in Westminster bridge. It is right opposite the Houses of Parliament and even has a pool!
Splurge
If cash is no issue, you won't need to worry about where to spend it in London. Home to many of the entertainment's richest stars and a magnet for international wealthy tourists, the facilities are world-class. Rooms in 5* hotels are around €200 a night at the lowest level.
For this, you can check in to the Hilton London Bankside or the Radisson Mayfair. At the top end of the scale you have the likes of The Bulgari at over €600 a night, or why not the Four Seasons for a whopping €2500!!
Best Places to Eat in London
It would be absolutely impossible to cover London's amazing food scene in just a paragraph. It is phenomenally diverse, ranging from traditional pub grub to Michelin Star hotels. There is an endless list just waiting to be explored.
Here are some of our main pointers:
Borough Market. Perfect if you are on a short trip for a whirlwind tour of London's culinary scene.
Chinatown. We mentioned it already, but it really is worth a bite here
Brick Lane for an authentic British Curry!
Why not take a food tour to get the overview you need! Here is a great one.
Frequently asked Questions
How cold is it in London in February?
London weather in February is usually gray and cold. Expect around 8 degrees celsius during the day. Nighttime low can drop to -2 degrees during the month.
Does it snow in London in February?
It is unusual to see snow in London at any time, but yes, it has happened. Pack warm just in case.
Does it rain in London in February?
Yes. A lot. Rain will fall on average about 12 days of the month. It is pretty likely you will not only get hit by showers. Instead, be prepared for the Great British All Day Drizzle!
How busy are London attractions in February?
The load factor is significantly less on the main tourist attractions. If you can, avoid Valentine's day weekend and the UK schools half-term break.
What shoes to wear in London in February?
You need good comfortable walking shoes that can handle indoor and outdoor ramblings!
What time is sunset in London in February?
16:48 sunsets at the beginning of the month are the norm. By the end of February, expect to enjoy a whole extra hour of daylight, with sunsetting at around 17:45
Head to London in February for great hotel deals, fewer crowds and a relaxed vibe. Now that you are sold on going, why not check out some of our other tips, including exploring the option for a london pass.
We also have a long list of attractions featured on our top attractions page. So, get planning, and be sure to let us know some of the best spots you found!