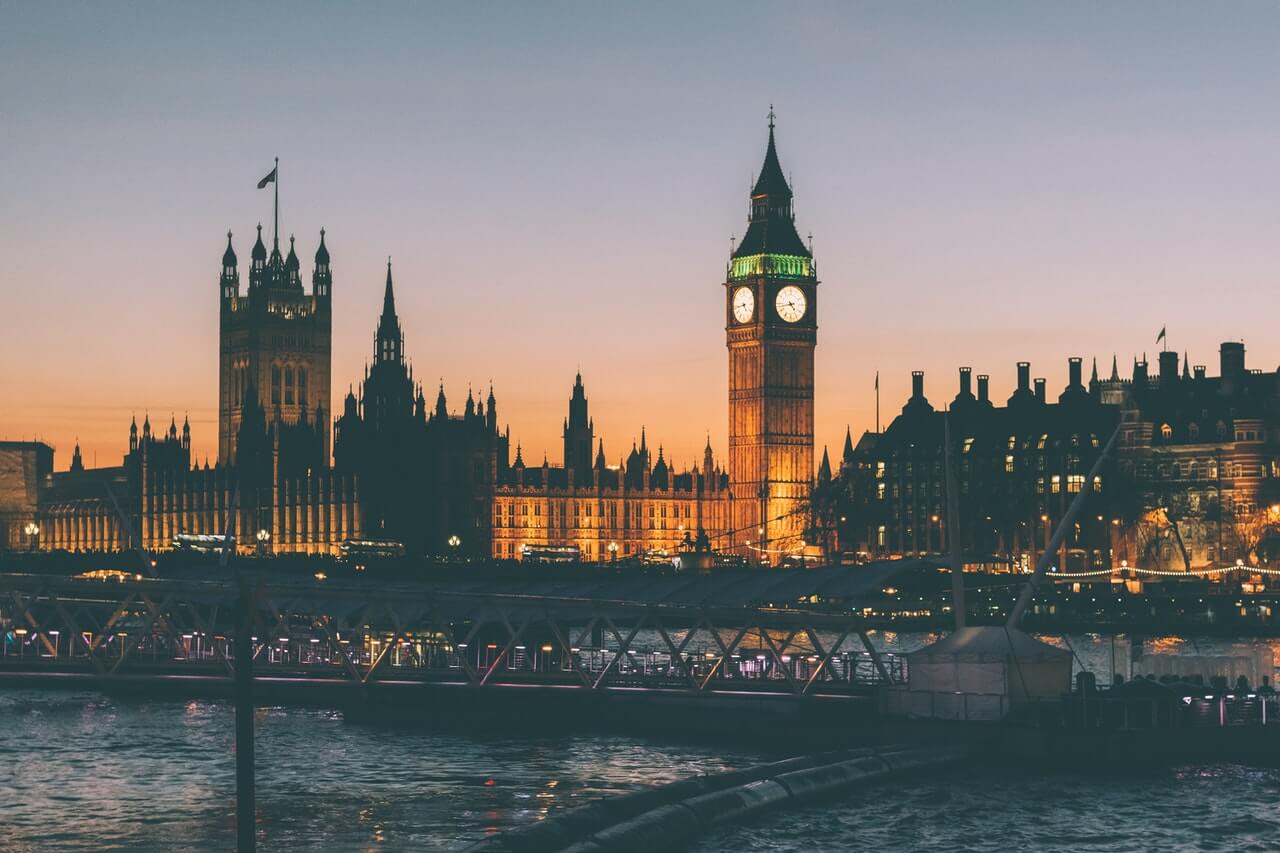 Visiting London in January: Best Places & Things to Do
---
Of the whopping 30 million tourists that visit London, the majority come in the spring and summer months. Those who visit London in January are offered more room to explore, fewer crowds and the city largely to yourself!
Our guide below will tell you how to get the most out of this massive city in the winter months. Read on to plan the best things to do in London in January.
What's the weather like in London in January?
Let's get the good old British weather question out of the way first. Yes, the weather in London isn't always the best. But to be fair, you aren't guaranteed sunshine and no rain even in the summer months. The trick is to be prepared with the clothing you need, and have the mentality to enjoy this capital city whatever the weather!
Weather forecast January 2024
If past years are anything to go by, London weather in January 2024 will be a mixed bag. You need to come prepared for rain. Not torrential, one off downpours. I mean a constant light drizzle. It's not that bad and means you wont get completely drenched in between sights.
Temperature wise, London is cool but not usually freezing in January. Expect the January temperature in London to hover around 10 degrees. That's pleasant enough to wander around outside if you get a break in the clouds.
Tips on What to pack for London in January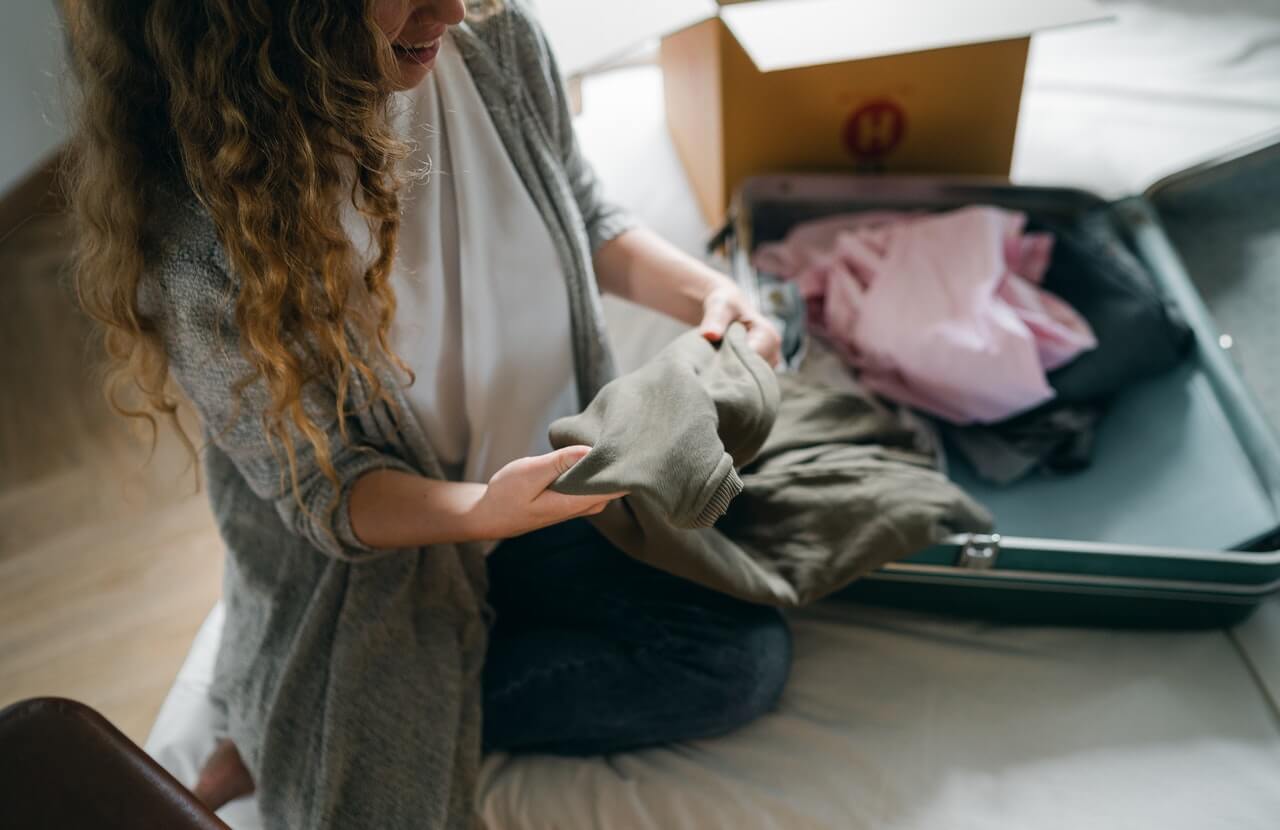 The London temperature in January is going to be generally cool but not freezing. That's good news for the time you will spend outdoors.
Here's a list of what you should consider when packing for London in January:
Hat and gloves. You won't need big ski gloves or anything like that, just simple items will be fine
Try and bring a warm coat that is also waterproof. Or, a waterproof coat that has plenty of room for a few extra layers.
Umbrella. Or Umberdoodle, if you want to talk like some of the locals
Good walking shoes. There aren't a lot of cobbles and slippy marble pavements, but you want to be comfortable
What to wear in London in January?
During the day jeans, tshirts, jumpers, whatever you want to wear.
"Out Out" clothes. This is one for some of our mainland Europe friends – in the UK, a trip to a nightclub necessitates dressing up. You likely won't be allowed access to some London nightclubs in trainers, even jeans sometimes. If you plan on partying in London then make sure to bring some nice dressy clothes
For January, layer up. When you go indoors you may find the heat blasting, so being able to remove layers is key
What to bring to London in January?
Camera for all the shots
A guide book or book on history of London. London has quite the history, so if you are not going to participate on a guided tour, this will help
Money. Unfortunately, lots of it. London is expensive. It can be done on a budget. But best to bring more than you need to be comfortable. If you need help managing your London travel budget, check out our city pass guides. We'll cover some free things to do in London in this guide too.
Money belt or equivalent. Big city,

big crowds

sometimes. Keep it safe and away from sight
Here's what to do in London in January
The hustle and bustle of Christmas is over, and the New Year's crowds have thinned out. Just what does January bring after the busy festive period? Let's check it out.
Events in London in January
January 2024 will be a weird year with Covid 19. Unfortunately there are lots that have been cancelled events. But there should still hopefully be some taking place.
Here is the list of what usually happens in January in London, despite the concerts in London in January being cancelled.
New Year's Day Parade
Taking part along the Piccadilly and Trafalgar Square areas, the parade is a fantastic selection of costumes and displays of colour
Scenes in the Square
In Leicester Square throughout January you can capture pictures of this weird and wonderful art display. The bronze statues are out in all their glory – look out for British favourites such as Mr Bean and Mary Poppins.
Kew Gardens Light Display
The Kew Gardens Christmas Light Display is usually on until mid January and offers a great night out for all the family
London Short Film Festival.
From 15th to 23rd January the short film festival takes place in independent cinema venues across the city. Perfect for movie buffs and a great option when the London weather in january is really bad
January Sales
Not really an "event" but the January sales are a great time to snap up a bargain when in London. Head to the big shopping areas – Oxford Street and Carnaby Street to name a few and get yourself a designer bargain
Musical shows in London in January
Of course, London's West End, Leicester Square and the surrounding streets are famous worldwide for their shows and musicals. The January 2024 line up boasts some old favourites – such as the Lion King – and some new shows.
We're really looking forward to watching Back to the Future the Musical! For the full list, check out London Theatreland's detailed website.
Comedy shows
Comedy too is popular and well covered in London. Unfortunately, some of the big lineups are already cancelled. This includes the ever hilarious Bill Bailey, although there are still quite a few shows still showing as taking place. Check out the full list here, including Alan Carr.
Free things to do
Good news for those of you who are on a budget when visiting London in January.
There are LOADS of free indoor activities and free museums to visit
The National Museum – FREE!
The Natural History Museum – FREE!
The Science Museum – FREE!
Imperial War Museum – FREE!
The TATE Modern – FREE!
Sunset In London in January
Well, in January you won't be getting spectacular late sunsets, but on a clear day there are definitely some nice places to watch the night draw in. There is quite a change in London in January.
At the beginning of the month, the sun will set just after 4pm. By the end of the month, it is closer to 5pm. Primrose Hill, the London Eye and Parliament Hill are all favourites.
Fun places for kids in London in January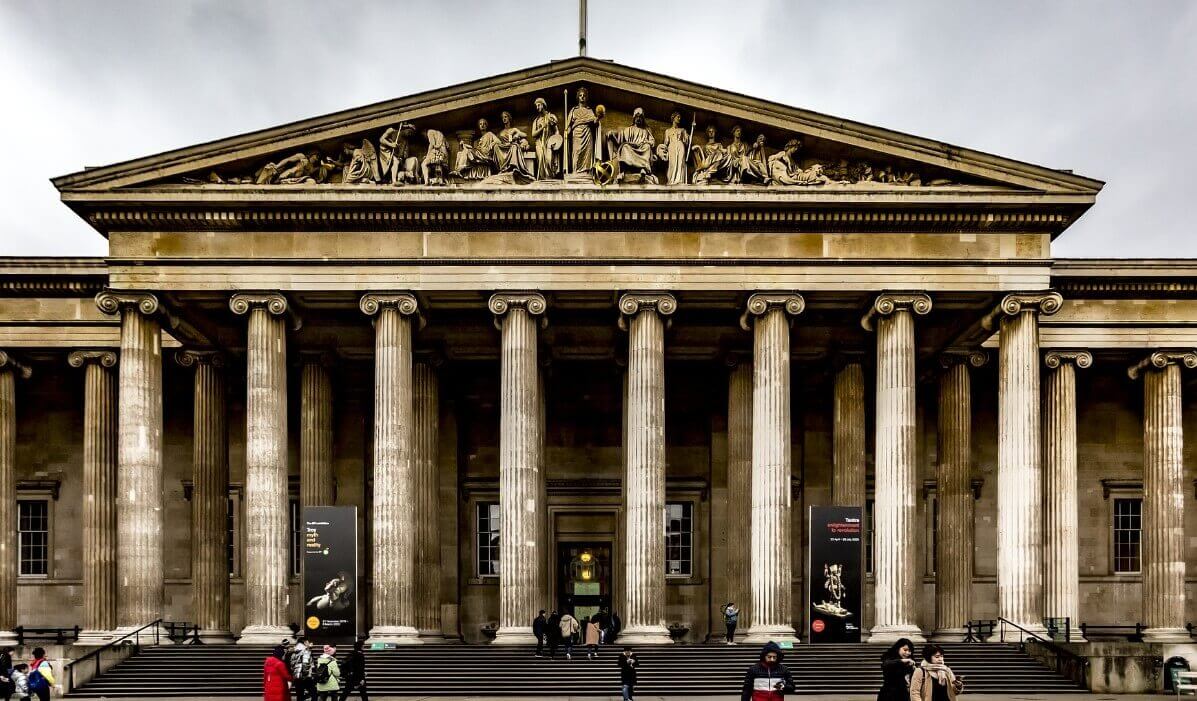 Apart from the free museums we listed above, London is a treasure trove of things to do for kids. Madame Tussauds is a great place to visit for all the family. There is also the Transport Museum, HMS Belfast and the Science Museum. Plenty to do to keep the little ones entertained.
On top of that, check out Kidzania, The World of Harry Potter and the London Dungeons! And if that's not enough, take them a spin on the London Eye.
Awesome Things to do on 1st January in London
The Ice Rink at Canary Wharf and the one at Hampton Court Palace should still be open. What better way to kick off the new year than a spin on the ice.
Book a New Year's Day dinner at a popular restaurant. For some of us when we were growing up, we always headed to Chinatown on New Year's day. I'm not really sure why, but hey, it was good. Whatever you fancy, book a table well in advance and enjoy a leisurely meal out. Brunch would be another suggestion.
The New Year's Day Parade is a favourite amongst locals. Join in the atmosphere. Even in 2024 it is possible to get you
For lovers – Best romantic things to do in London in January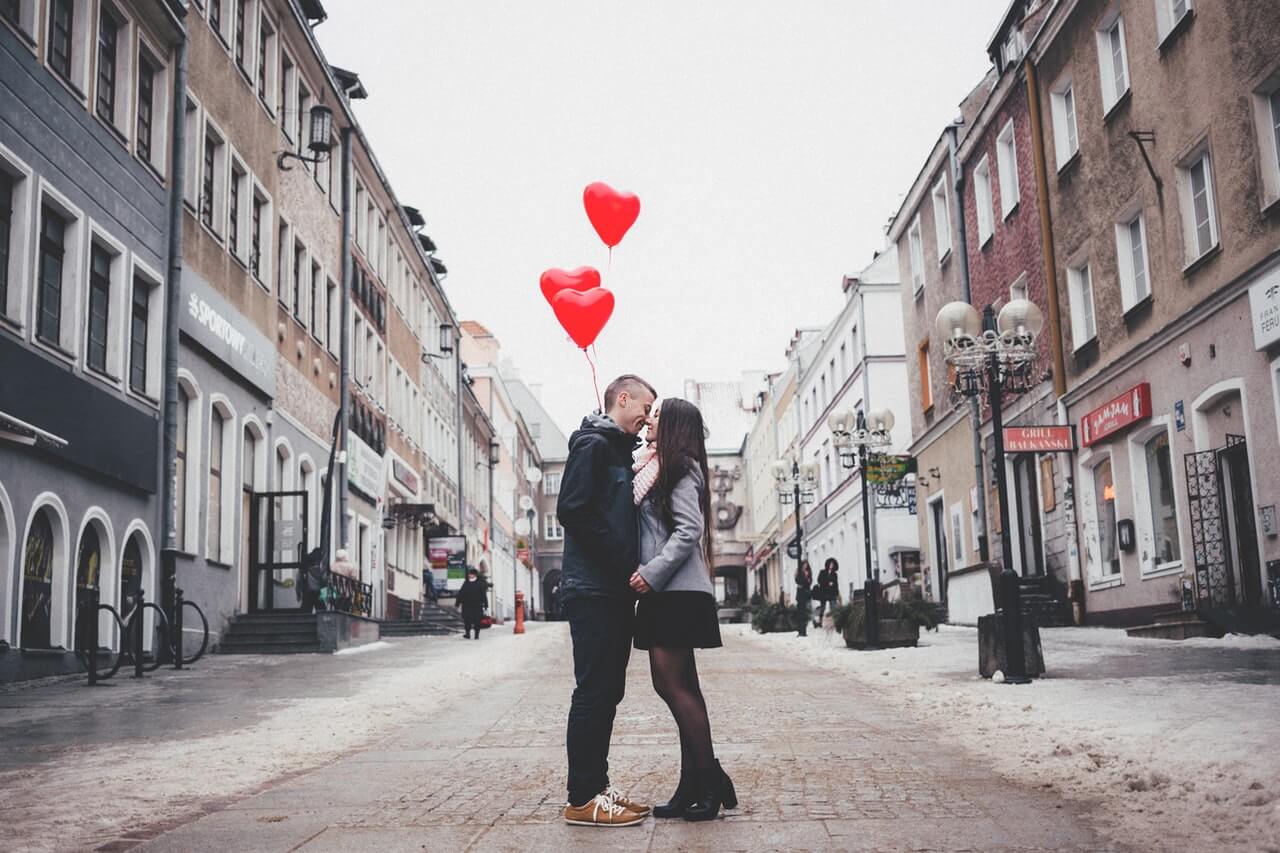 Take the London Eye at sunset and book the private cabin with champagne! If you
have the Merlin Pass, you can get this experience for just an additional £10 bolt on
Take a romantic dinner cruise along the River Thames
Have Dinner at the top of Aqua Shard for some spectacular views
Visit one of the many luxury hotel spas in London for some pampering
Try afternoon tea at the Shangri La, The Dorchester or the Ritz
Visit Borough Market for some of the best street food in January in London
A quick look at cheap flights to London in January
Flights to London in January (after the New Year's rush dies down) are cheap. You can pick up flights to hubs in mainland Europe – Paris, Warsaw, Frankfurt and Madrid to name a few – from just €50 one way. If you are prepared to be flexible on dates, times and out of town airports, you can get a one way from just €14.99 on Ryanair.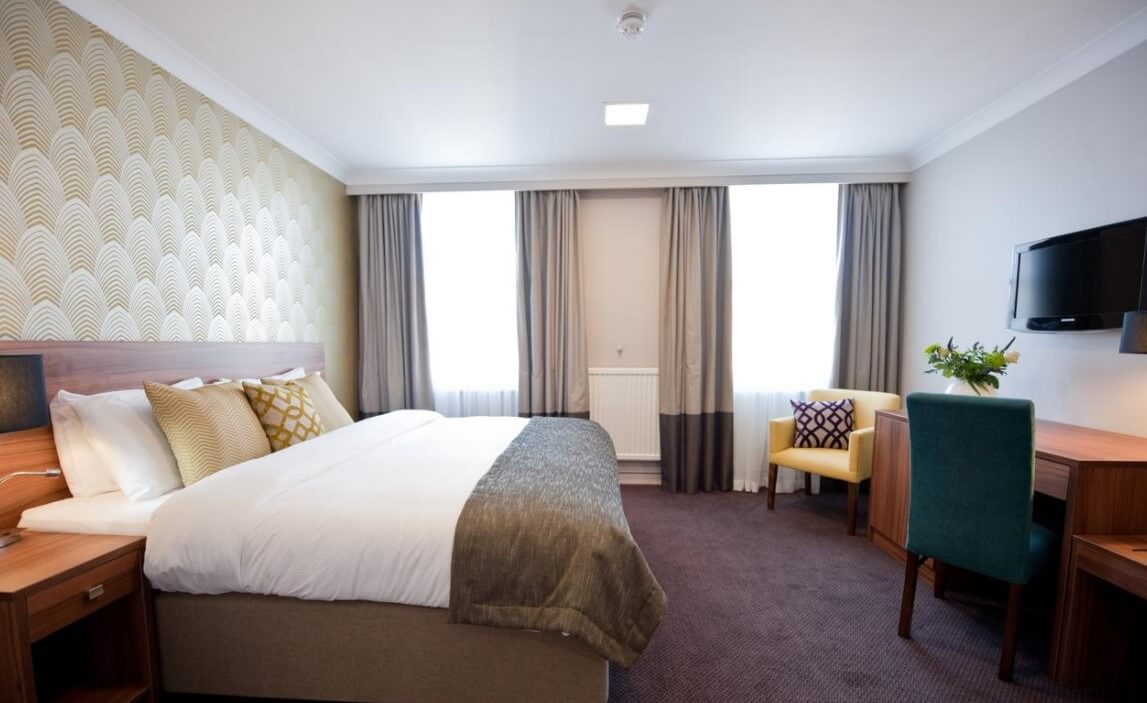 January is one of the best months in which to find a wide range of accommodation at reasonable prices. Whether you fancy an airbnb or a hotel, you will benefit from lower rates and more choice.
Restaurants and Street Food you have to try out
Borough Market – a must visit for foodies. Cheese, charcuterie, Mezze, Falafel, fresh fruit and veg, fish, pop up cafes. The list goes on and on
Chinatown. Do it. Go somewhere that doesn't have a menu and enjoy the experience
Traditional breakfast – not for the healthy among you. Go out the night before and clear your head the next morning with a nice cup of tea and a greasy English breakfast.
Curry. Believe it or not, but Britain is one of the best places to eat a really good curry. Try Brick Lane for some traditional curry houses.
Caribbean. Head to Pekham for some of the best Caribbean style food anywhere!
Frequently Asked Questions
Here are some of the top questions we get about London in the New Year.
Are any famous attractions closed in London in January?
The Tower of London, Museum of London, the National Gallery and the Charles Dickens Museum are some of the attractions that are closed on New Year's Day. However, for the rest of January it is business as usual for all the big attractions.

One exception is the London Eye, which usually shuts for maintenance for a couple of weeks in January. Check the opening and closing times before you visit.
Is the London eye closed in January?
The London Eye is usually closed for annual maintenance in January for a couple of weeks. In 2024, it is planning to be shut from the 7th to the 22nd January. Check the official page for updates.
Does it snow in January in London?
Snow is rare in January in London. It rarely gets below freezing, sometimes overnight. It is more likely to be damp and drizzly!
How cold is London in January?
Temperatures rarely reach over 10 degrees celsius during the day, but it is not as cold in London as in some other European cities in January.
Best shows in London in January?
Usually London offers a wide range of the best shows. From musicals such as the Lion King to comedy and concerts, you can expect to find the best entertainment around!
What time does it get dark in London in January?
Sunset will be around 4pm at the beginning of the month, stretching to nearly 5pm by the end of January.
Is it good to visit London in January?
Every time is a good time to visit London ! London has fewer crowds and cheaper hotel prices during the off season.
What is London like in January?
London weather will be cold and damp but the spirit of the city lives on. Attractions will still be open, and you can spend a rainy day easily indoors at the museums - or down the pub!
Where should I go in London in January?
Everywhere! Nothing is off limits (maybe apart from the London Eye).
What is there to do in England in January?
Apart from visiting London you can head to some of the other attractions in England - such as country houses or Alton Towers.
London is a great place to visit no matter what the season. Since all of the attractions are open in January why not take advantage and get a cheap hotel in London!
For more information on things like London city passes and transport cards, check out our main page and go from there.