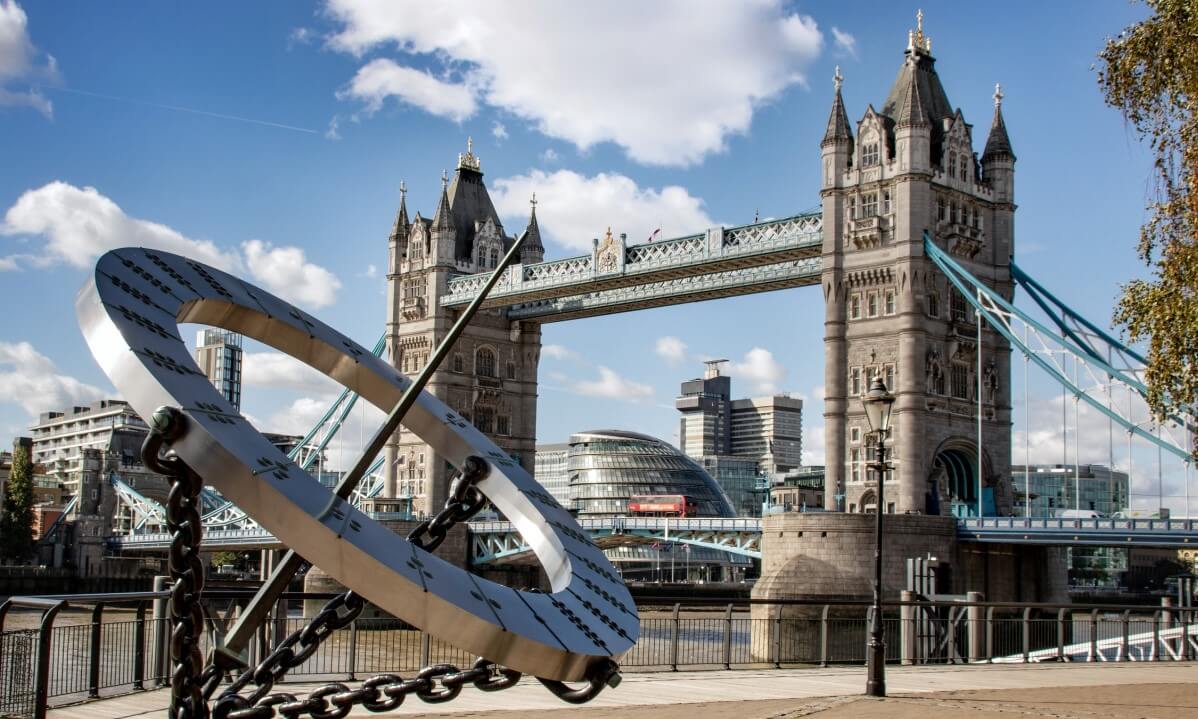 London in June: Weather & Packing Tips For Amazing Experience
---
If you are considering visiting London in June then we have one piece of advice – just do it!
This may just be the best month during which to visit London! The weather is generally good (of course, within the context of United Kingdom weather… ) and the summer crowds are not yet making the queues long and the hotels expensive.
What Is Good about London in June?
Maybe it's the laid-back atmosphere that comes from spending more time outdoors (preferably in a beer garden). Perhaps it is the longer evenings that give you more time to explore.
More events, more markets, more picnics! What's not to love about London in June? And – usually – there is less rain than normal. That's the best you can hope for in England. But you may also get lucky and get a run of clear blue skies and warm temperatures!
What to Expect from London Weather in June?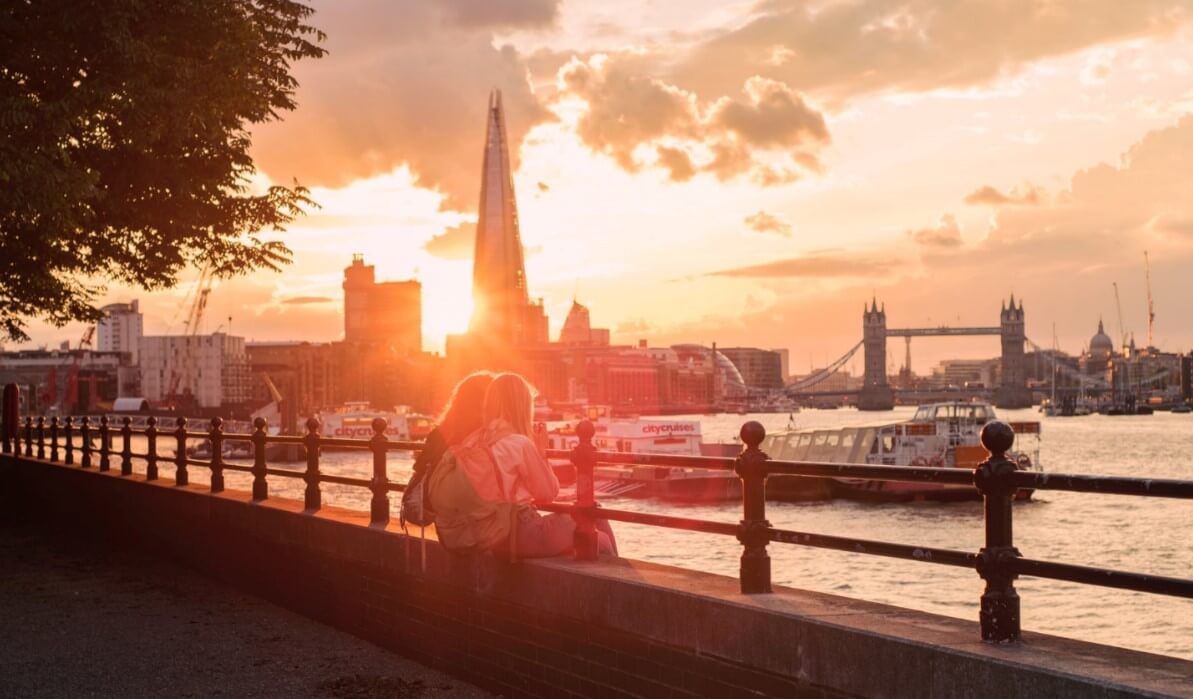 Here's the lowdown on the weather in London in June.
Average Temperature in London in June
June is the start of summer for Londoners! The temperatures allow for locals and tourists alike to hit the pub garden in the evenings after a long day.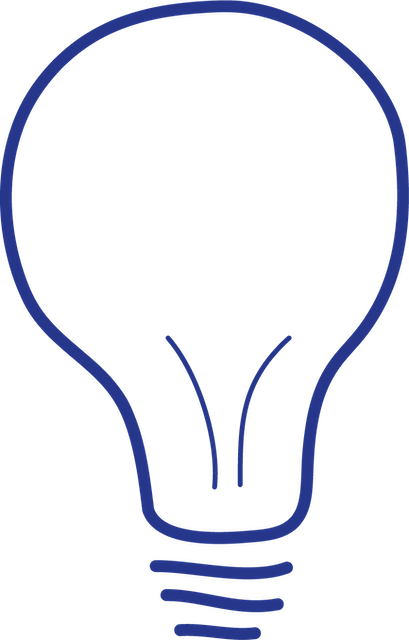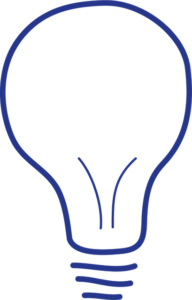 Tips – You can expect temperatures between 18 and 20 degrees celsius. In the evenings, bring a jacket in case the cool air comes in.
Especially earlier in the month, you may experience lows down to 11 degrees celsius at night. But still, you can easily spend the evening outdoors exploring London town if you bring a coat.
Temperature in London in Mid June
June will start off like London in May finished – probably 16 or 17 degrees, moving to 18 degrees celsius as you near the middle of the month.
London Weather End of June
As the summer holidays approach, June begins to warm up even more. 22 degrees celsius on average, but you may get a few warmer days where they spike up to 26 degrees. Get to the park for some sunbathing.
London Weather Forecast June 2023 and Beyond
London weather in June has been pretty consistent in the past. But what most of you are probably wondering is whether you will see any sun.
Luckily for you the cloud cover that the British Isles is famous for begins to decrease. Up to 50% of the days will be either cloud free or have some sunny skies. 1 week in the month will likely be dry, but cloudy.
And heavier rainfall – categorised as more than 1mm of rain per day – will happen on the remaining 7 days.
Spend plenty of time outdoors – daylight in London in June lasts for over 16 hours!
Our List for Packing for London in June
You can lay off the heavy winter coat for sure, but do make sure you bring a jacket for the evenings. If it can double up as a raincoat then all the better.
A small, micro umbrella is also useful, as are a few jumpers so you can layer up and down if the sun comes out.
For ladies, summer dresses are all the rage, and men can bring a few pairs of shorts. The best shoes for London in June need to be comfortable for walking – loads!!
What to Wear in London in June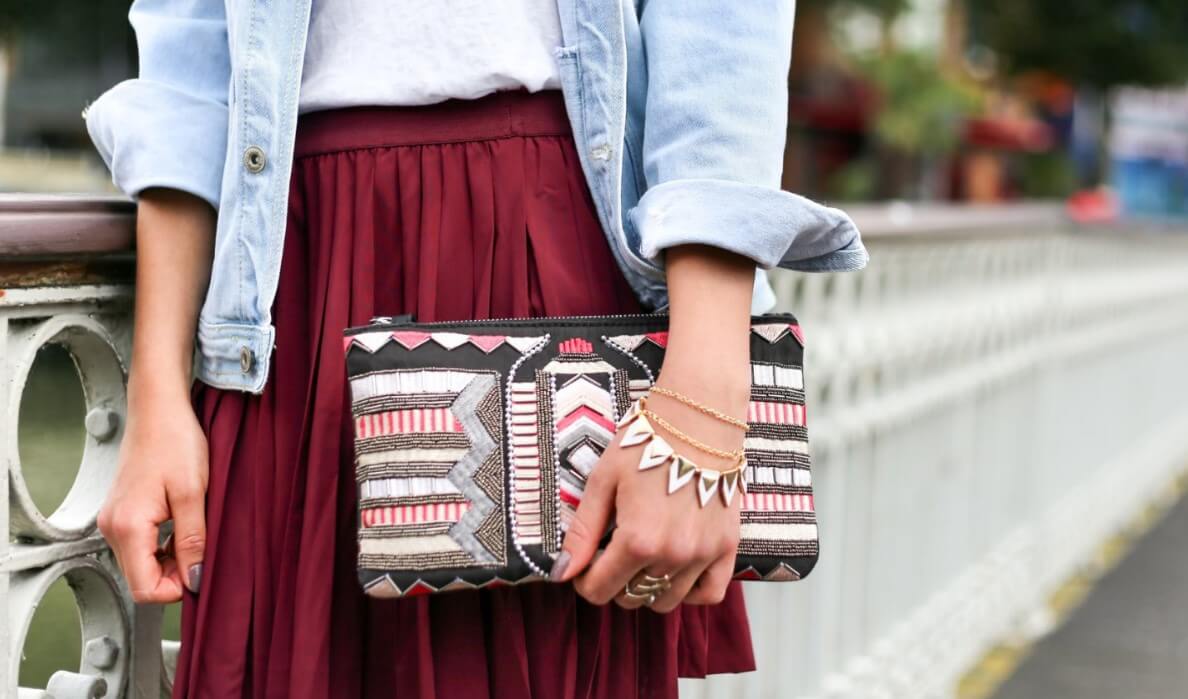 Be comfortable – that's our top tip. The tube can get hot in the summer and carrying extra coats or belongings is cumbersome.
Make sure your shoes in particular are going to do you for miles and miles of walking. In the evenings, depending on where you are going you can dress up a little.
Ladies may want to put their heels in a bag and wear pumps until you reach your restaurant or bar.
The underground network seems to stretch for MILES, especially when you have a blister coming on, so don't be a fashion victim!
Our London Events Calendar in June – What's on in London in June
The list is endless! Here we have picked a few of our favourite things to do in London in June.
Concerts and Bands Playing in London in June
If you can, try to get something outdoors! London has a great music scene, from small gigs in local pubs and music halls to huge massive concerts in its favourite arenas.
To get the full scope of what is happening, check this extensive list of music events in London in June and beyond.
Events in London in June
June is perhaps London's busiest month for events! The longer days and the better weather has everyone in a good mood. To support it, the City of London has a lot planned.
Head to Buckingham Palace for example and see the Trooping of the Colour on June 17th.
Carnival de Cuba is a fun event in June whereby all of Cuba's culinary, musical and cultural gems are celebrated.
The London Architectural Festival happens annually this month
Hampton Court Palace Festival – a cool lineup of music and entertainment topped off with fireworks usually happens between 7th and 24th June
Look in local guides and tourist offices for pop up events or ones that rotate once you are in London – here you are most likely to find off the beaten track things to do!
Soccer Games in London in June
Travelling with a football mad kid or perhaps you are football mad yourself? Well you are in no better place!
With big teams such as Arsenal, Chelsea and Tottenham Hotspur amongst others you will have no shortage of games from which to pick.
Check out the full lineup of football matches for your trip to London here.
West End Shows and Musicals in London in June
You cannot visit London without visiting the West End. It's a tradition to go out for dinner and then see a show. Budget travellers can also think about grabbing a discount matinee ticket and saving some cash.
The Lion King and Wicked are big and long established favourites, but there are also amazing temporary productions too. Check out what is available to book in advance online here.
Theatre
If a theatre production or play is more your thing then you may wish to see an amateur dramatic society production or the like. Southbank Theatre too manages some of the bigger productions. Availability and current shows can be booked online.
Opera
Don't discount opera when visiting the UK! Whilst the West End of London may be more famous for its musicals, the opera is still worth a look. The Royal Opera House may be your best bet, however the English National Opera website offers tickets from just £20.
Conferences in London in June
A wide range of business and other conferences are held in London throughout the year in various locations. With topics as far reaching as Botany through to Medicine, there is something for all.
Sporting Events
A polo tournament is held annually in June at Hurlingham Park – but even if your travel companion isn't up to watch the tournament you can bring them along. There are shopping stalls, street food and little bars or cafes in which they can spend their time! Check out the dates for Wimbledon too- it usually starts towards the end of June on a Monday.
4 Must See Places in London in June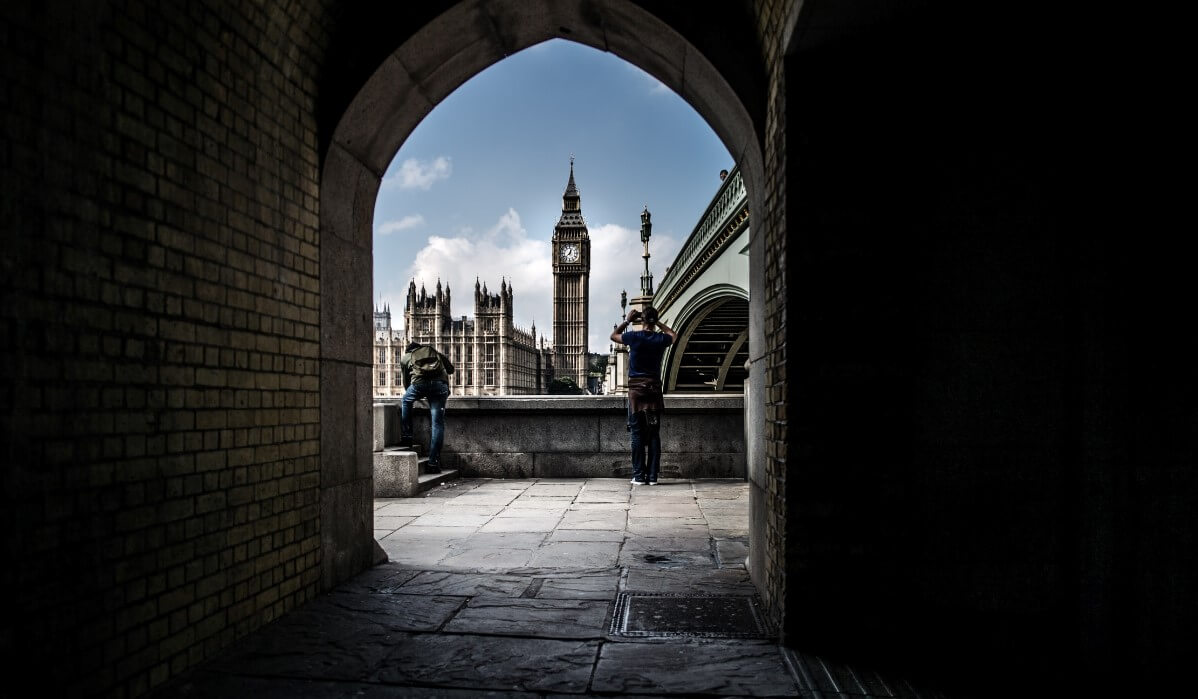 Mayfield Lavender Farm – June s the best place to see this gorgeous and fragrant plant in full glory
Cool Off Near A Lake – Hamsted Heath even has places you can swim!
Head to Primrose Hill on a clear morning for the sunrise
Kensington Roof Gardens offers one of the best sunset views in town
Other Best Places to Enjoy Sunset in London in June
Kensington Roof Gardens is only one of many places from which you can see the sun going down when in London. Here are even more ideas – especially for those taking a romantic stroll
Millennium Bridge
Up in the London Eye!
Heron Tower (inside the Duck and Waffle Restaurant) you'll have to book a table though
Sky Garden (also a good place for sunrise as they offer a yoga class!)
Cheap Flights You Can Book In Advance
Whilst the full tourist season is not yet underway, city breakers who aren't tied by the school holidays may decide June is the month during which they should visit London.
Make sure you book your flights at least 3 months in advance if you can. Use an airline price comparison website to help work out the best time to fly.
In addition, make use of the flexible comparison option on websites like Skyscanner. You can fly in and out of the many different London airports in order to get the best price.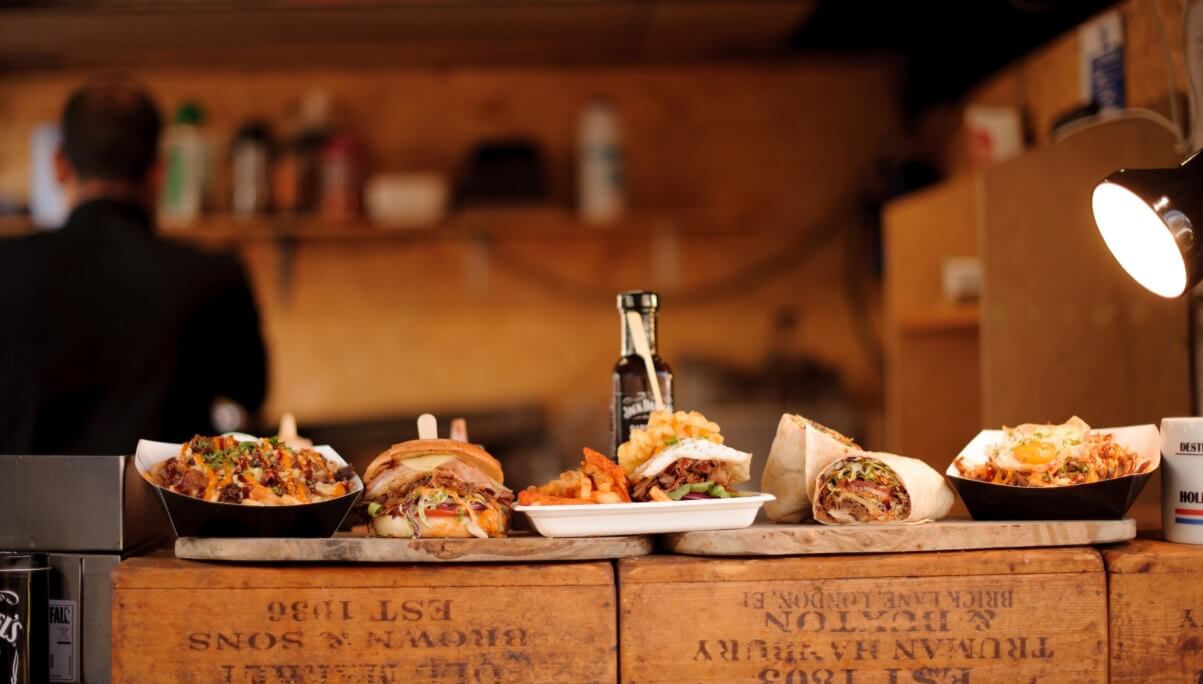 If the weather hits just right the outdoor restaurants and pubs are the ones to head for!
The Ship in Wandsworth is right on the water's edge and offers beer garden flair and a buzzing vibe
For a more formal setting why not try Skylark Rooftop Restaurant. Fine dining and a trendy atmosphere will satisfy even the most discerning of diners. That's before we even mention the cocktails!
El Vino in Blackfriars offers the best bottomless brunch in town!
Most Comfortable Places to Sleep
Book an Airbnb in London in June with an outside space if you want to be able to take advantage of good weather
The Marriott in Park Lane has an indoor pool! Perfect for cooling off after a long day exploring
Shoreditch House Hotel has an outdoor roof terrace and pool!
Frequently Asked Questions
What shows are on in London in June?
What shows aren't on in London in June! See the Lion King, Wicked, Mathilda, Mama Mia and many many more in the west end!
When is sunrise and sunset in London in June?
Sunrise will be well before 6am with sunset after 9pm in the middle of June.
What to bring to London in June?
Bring summer clothes and a lightweight waterproof coat in case of rain.
Does it rain in London in June?
It does rain in London in June - probably more that 1 week will have rain, although only 7 days will have "heavy rain" . Note on top of that that clouds feature at least 2 weeks of the month.
How cold is it in London in June?
Not very! At the beginning of the month it will be around 16 degrees at the coldest , although some nights at the beginning can get a bit chillier. Bring a coat for the evenings to be safe.
How busy is London in June?
June is not the peak season yet, and the schools are still in session, therefore it is not as crowded as in the summer months. Still, book things like flights and hotels in advance.
How hot does it get in London in June?
The warmest temperatures in June are around 22 degrees celsius, however some hot days can get to 25 degrees celsius or above.
Still not convinced about London in June? Why not check out our guide to all of the great things to see in London to help you make the decision. We can also provide information on which London city passes make the most sense for you, and whether you need to buy a travel card. Let us know any other questions you have!