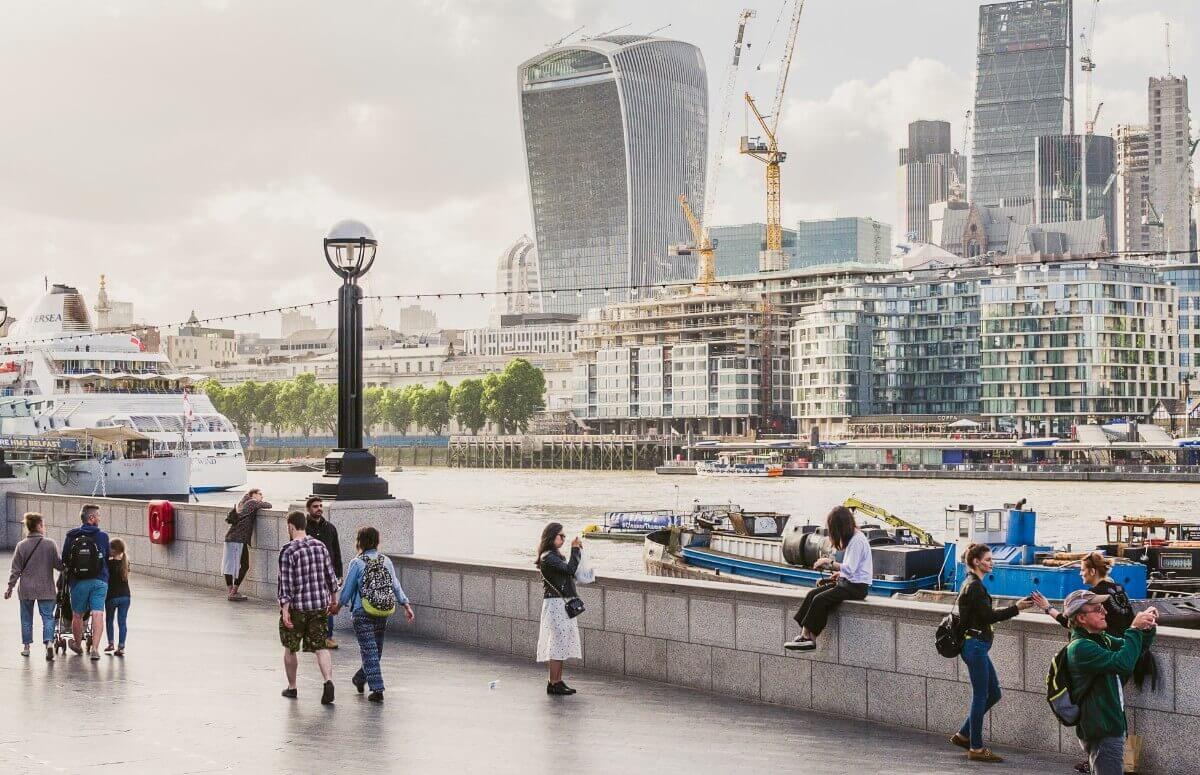 Visiting London in May: Beautiful Weather, Events & Things to Do
---
London in May can mean the opportunity to spend more time outdoors, to walk the streets and to sit in a beer garden!
Of course, all of the other usual attractions are still on offer too.
Let's check out all there is to do in London in May together.
What to Expect from London Weather in May
Of course, the weather in the United Kingdom is generally pretty unpredictable. Just because it is May doesn't mean you'll be spending all your time outdoors. So, the trick is to be prepared when travelling to London at this time. However, the weather is going to for sure be better than earlier in the year!
Weather Forecast in London in May
It is still likely to rain for at least 8 days in May, so you will need to be ready for an unexpected light shower, or a torrential downpour! Temperatures will be around 16 degrees C during the day. On sunny days, they can get about 18 degrees C – these are the days when you need to hit the parks!
London Weather in May – End of May
Towards the end of May you could see a sunny day get up to 24 degrees C. You will also have nearly an extra hour of daylight at the end of May to enable you to explore the city for longer! As summer gets nearer the locals love to get out of their apartments into the parks to enjoy the vibe. Fingers crossed you will get good enough weather to enable you to do this too!
What Should I Pack for London in May?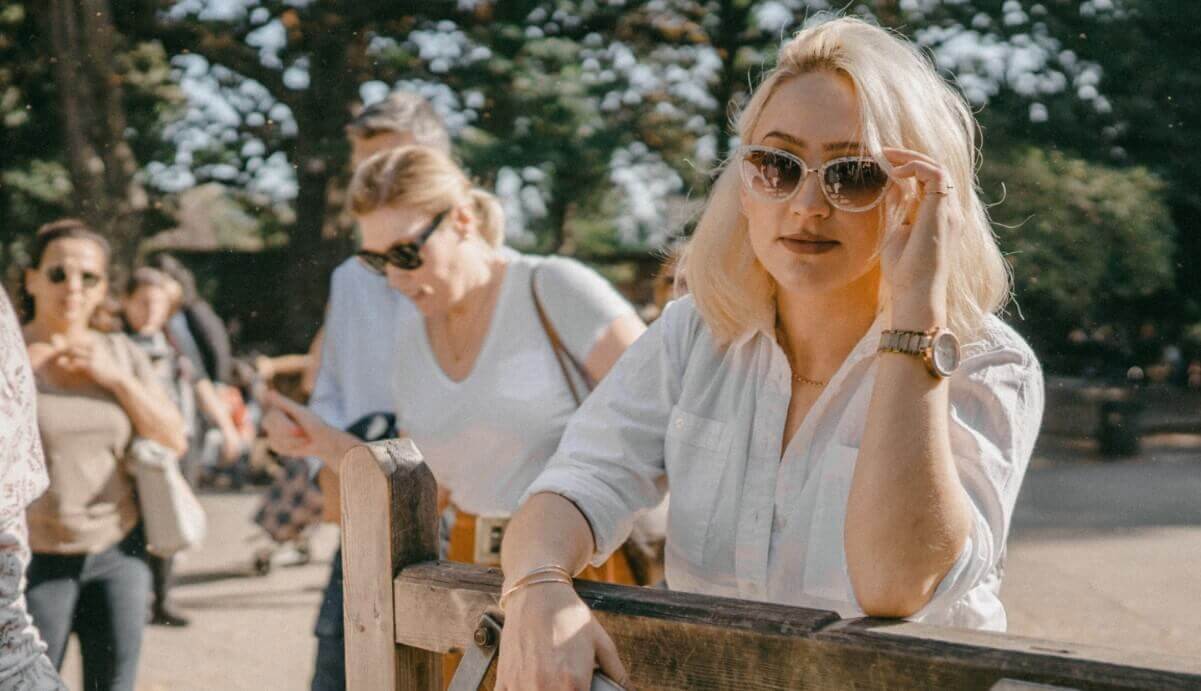 Since London can still be a little bit of a mix, you will need to pack accordingly. Here's how to do it.
How to Dress for London in May
As the temperatures begin to get more pleasant in May, you will need something light in case it gets too warm. If you hit the jackpot and get an 18degrees C day or over with clear blue skies you can wear shorts, tshirts, women can go for a spring dress. But, make sure you bring "emergency rain" clothing with you – stick a roll up raincoat and a small umbrella in your bag! And if it looks like it is going to rain, don't wear sandals.
Packing List for London in May
Flexibility is key for packing for London in May. Make sure you have an outfit for a good day, a bad day, a cold day, a sunny day, and a really really wet day! If you are limited on space, take shoes that will do well in the rain.
Pack also one of those lightweight raincoats that roll into a little bag, and if you can fit in a tiny umbrella do it. That way you can enjoy any good weather without lumbering around a bunch of rain gear with you.
Fun things to Do – What's on in London in May 2023
There are plenty of things to do in London all year round. You can find a huge list of them here on our website. The traditional attractions – the London Eye, Madame Tussauds, shopping on Oxford Street – they're all on offer. But here are some additional things to do in London in May!
Theater, Musicals and Plays
Get over to the West End – this is where it is all happening. First, go for dinner (or lunch if you fancy catching a matinee – they are usually cheaper). From there you have a massive selection of musicals, shows and plays to see. The Lion King, Cats, Wicked and more of the big names mix with seasonal plays and amateur dramatics. Check out the extensive list of events in May and beyond at the theatres in and around London here.
Festivals in London in May
Chelsea Flower Show: The Chelsea Flower Show is one of Europe's most famous gardening events. Held annually in May at the Royal Hospital Chelsea, it is the place to head if you love plants. Good news too for you if you missed the show in 2023 – it has been rescheduled to September! Check up on all of the developments at the official website here.
Music festivals: As the weather begins to warm up, outdoor music festivals begin to peek their head around the corner. There is family friendly entertainment – such as jazz in the park – through to traditional music festivals in a field. Get the whole lineup in advance here.
Events in London in May
There are many ad hoc events happening in London in May, as well as some old favourites such as Scenes in the Square in Leicester Square. The May Day Bank Holiday and the half term school break means there are many things on, lots of which will cater to children. To work out which events to attend in London in May, visit this great website.
Bands in London in May
From rock to hip hop, jazz to pop, London is a happening gig scene. You can find many of them in bars and pubs across the city. The line up may be announced with little fanfare – perhaps on a chalkboard outside the door. However, there are plenty of bigger bands and music gigs advertised online. This website should help you get started.
About the May Day Bank Holiday
The May Day Bank Holiday is a special one for Londoners. It marks the beginning of the stretch up to summer. The three day weekend is typically one spent outdoors if possible. Londoners take to the parks, beer gardens and streets.
If visiting London in May, why not walk a stretch of the Jubilee Greenway – a 60 kilometres walk boasting a kilometre for each year of the Queen's reign, followed by some pub grub.
Top Free Things to Do in London in May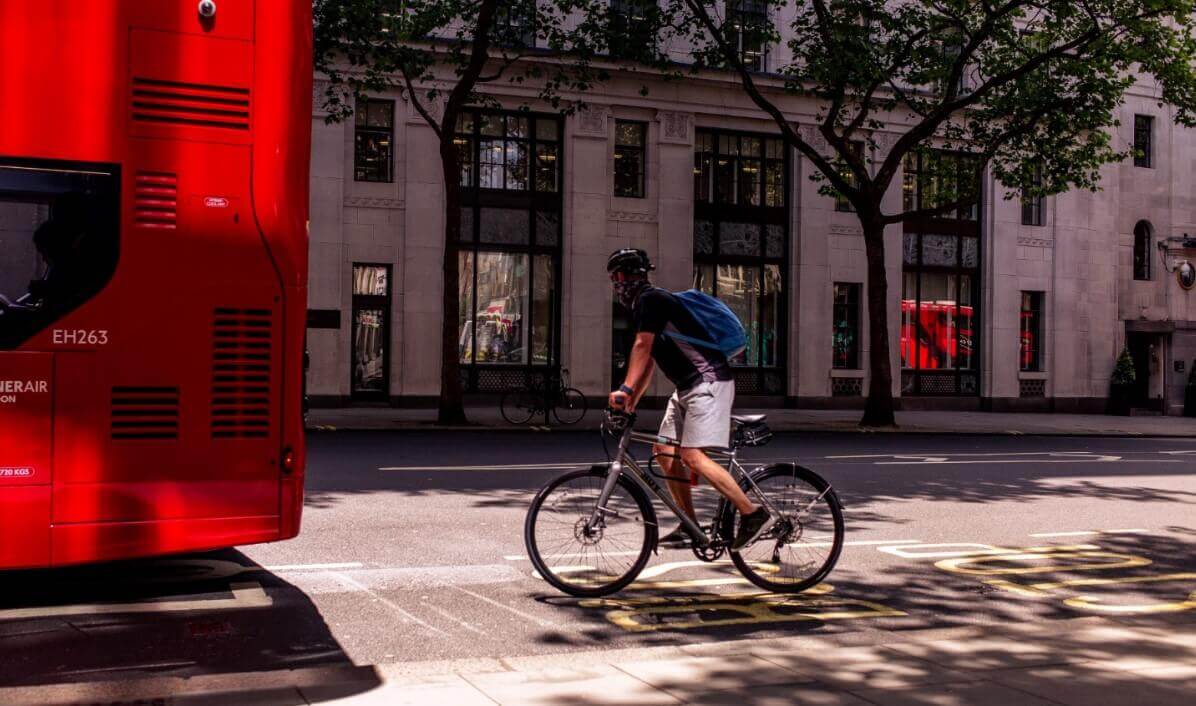 Better weather means you can enjoy a lot of free outdoor attractions in London. A picnic in Hyde Park or a walk on Hampstead Heath are good bets. Of course, you'll also need to plan for the eventuality that the Great British Weather may not be on your side. If this happens, plan to hit some of the free events indoors.
The British Museum and the Natural History Museum are both free to enter and a great place in which to spend a wet day. The Imperial War Museum is also pretty cool, as is the Science Gallery London.
Visit Chinatown at night, and take a picture of yourself in Piccadilly Square. Perhaps you will want to take some other iconic photos, such as the Lions in Trafalgar Square or the Beatles zebra crossing at Abbey Walk.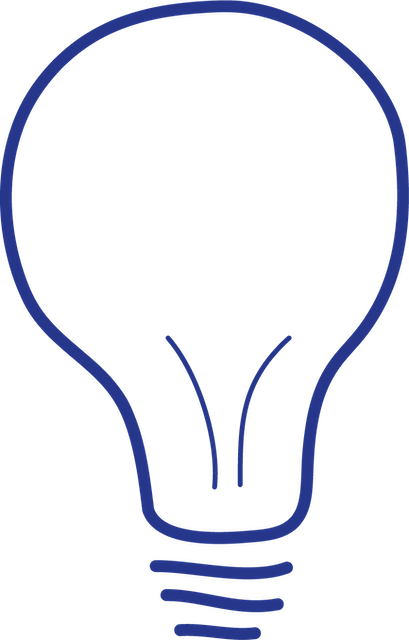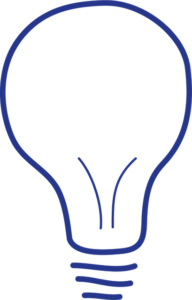 Tips – Art lovers too will have too much to do! The Tate Modern, the National Gallery and the Royal Academy of Art all offer free entry to the main displays.
Things to Do with the Kids in London in May
Football – if your children are into football then you are really spoiled for choice in London. Pick from a dozen or so professional teams such as Arsenal, Chelsea or Tottenham. Book tickets in advance for the match of your choice here. You can even take a stadium tour of one of the big grounds if that is the sort of thing you fancy!
Free things – Keeping the kids entertained needn't be pricey.

Take them to Hamleys or Legoland for a look around (although to be fair you will likely come out with a toy or two….)
The Diana Memorial Playground has a cool playground with a pirate ship,
The V&A Museum of Childhood offers the perfect place to be on a rainy day.
Best Places at Which to View Sunrise and Sunset in London in May
There are a few pretty special places to catch the first or last rays of the day in London. Locals know them all, so join right in if you are visiting London in May.
Primrose Hill

– located in North London, locals love this place for a romantic walk

London Eye

– worth it if you are planning a special occasion 😉 Get tickets here!

Kensington Roof Gardens

– a great place with views over the city and busy streets
Cheap Flights to London in May
For the best flight prices for May, try to book at least 3 months in advance. School holidays, trips and the May Day weekend mean that the prices are creeping up. Try also to be flexible – the transport links from all of the London airports are really good.
So think nothing of flying into Stansted and out of Gatwick for example if it gets you the best ticket. Use a flight comparison site such as skyscanner.net to ensure you get the best overview.
With better weather you don't need to restrict yourself to indoors – find a hotel with a roof terrace, or an air bnb with a garden so you can enjoy the brighter evenings. Or, opt for something even more different! Here are a few of our favourites.
Stay on a Barge in London
Check out this beautiful houseboat. Perfect for a romantic few days away as a couple, or for singles wanting to try something interesting. We can't even give you the location – the boat doesn't stay in the same location for more than a couple of weeks! Book it now from €200 per night.
Apartment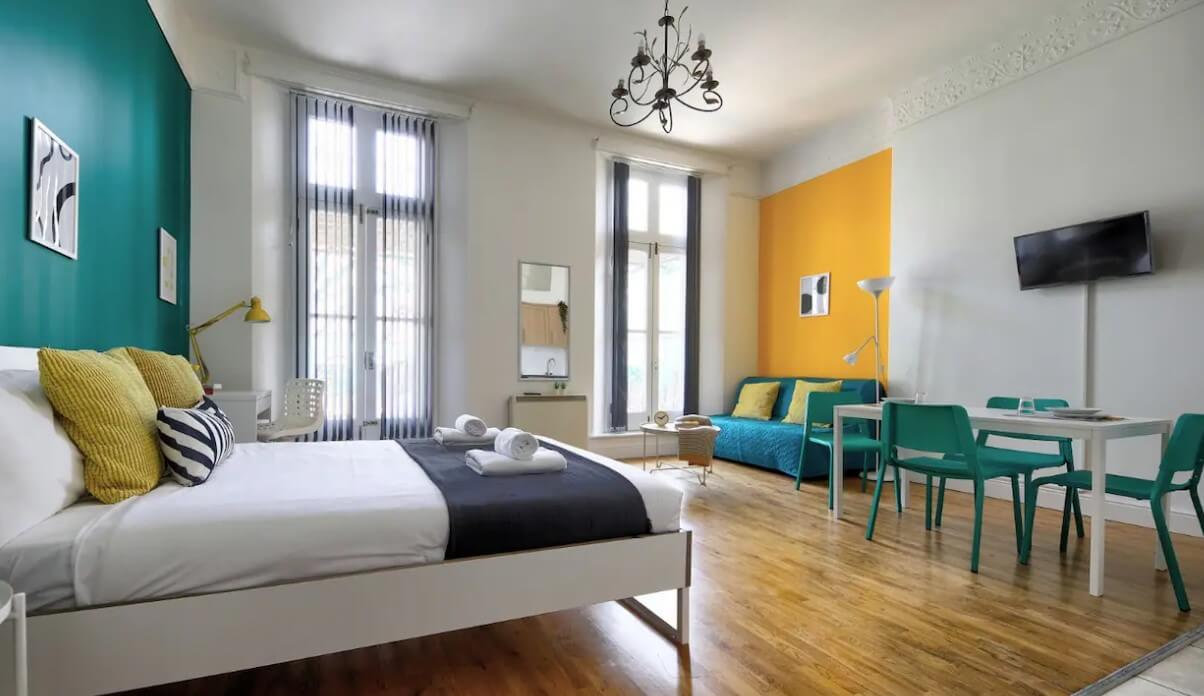 This beautifully decorated apartment at Hyde Park boasts all you need in one place PLUS a balcony. Book this one for €100 per night and get straight onto the terrace.
Fancy Hotel
Fancy a hotel – then the Sea Containers London is one we've stayed in quite a few times. Boasting stunning views over the River Thames and a great breakfast, you can get a stylish suite for around €250.
Frequently Asked Questions
Is it cold in London in May?
Generally no. You can expect average temperatures of around 16 degrees celsius. If you get a clear blue sky say, expect temperatures to creep up to above 18.
What should I wear in London during May?
Spring clothes generally will do you just fine in London in May, as long as you tuck a raincoat into your bag!
Is it foggy in London in May?
London sees very very few foggy days in May.
Does it rain a lot in London in May?
15 days a month in May see at least a little rain. But, thankfully, only one week of the London weather in May is classified as "rainy". We hope you are not unlucky enough to get hit with a week of good old British Isles "drizzle". This can be pretty constant. If this happens, fill up on indoor attractions.
How busy is the London Eye in May?
It is starting to get busy in London in May. Normally queues can stretch for 30 minutes, however on holidays or really good days queues of over 1-2 hours have been reported!
London in May is really fun! Whether you love museums or outdoor attractions, or just want to sit in a pub garden and watch the world go by, you will be sure to enjoy it. If you want to keep control of the purse strings when visiting London, why not consider a travel pass – check out a few options here.