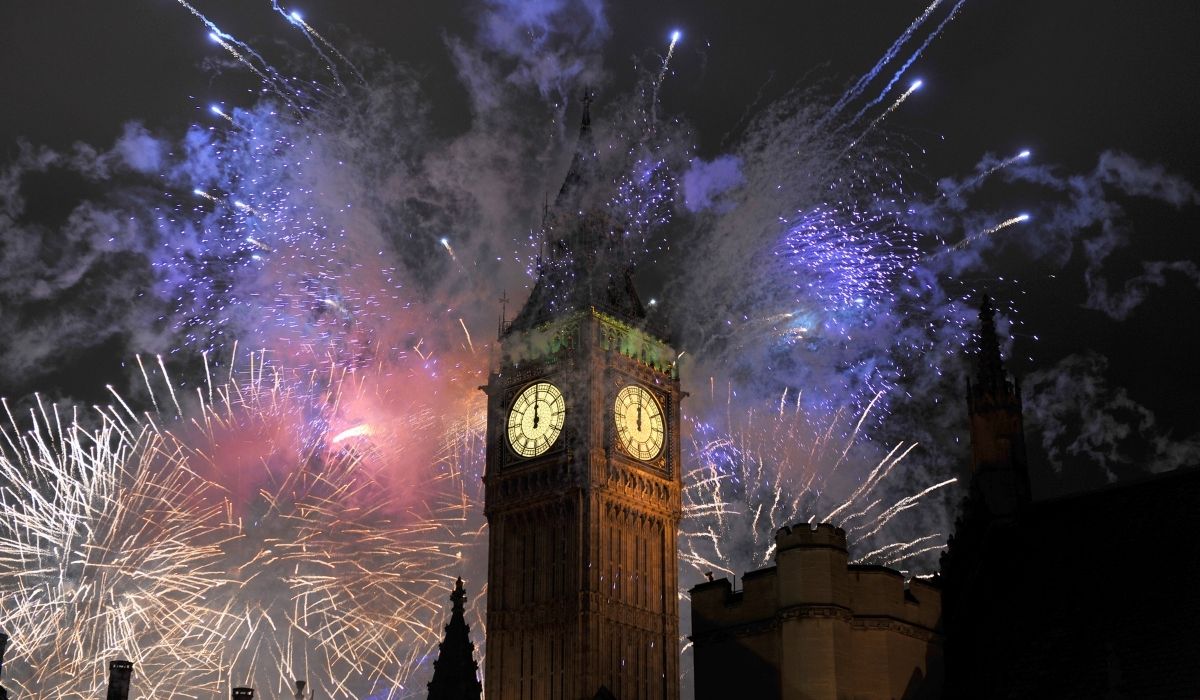 London New Years' Eve Fireworks: Locations, Tickets & Tips
---
There is nothing like a trip to see some fireworks.
This applies whether you are a kid or an adult! And if you are visiting London and find yourself in the city during New Year or Guy Fawkes Night, then you have a great chance of catching a spectacular fireworks display.
What better way to make your trip magical than a feisty fireworks celebration.
Let's try and find out the where, when and why of fireworks in London so you can plan your trip.
Will There Be Fireworks In London This Year?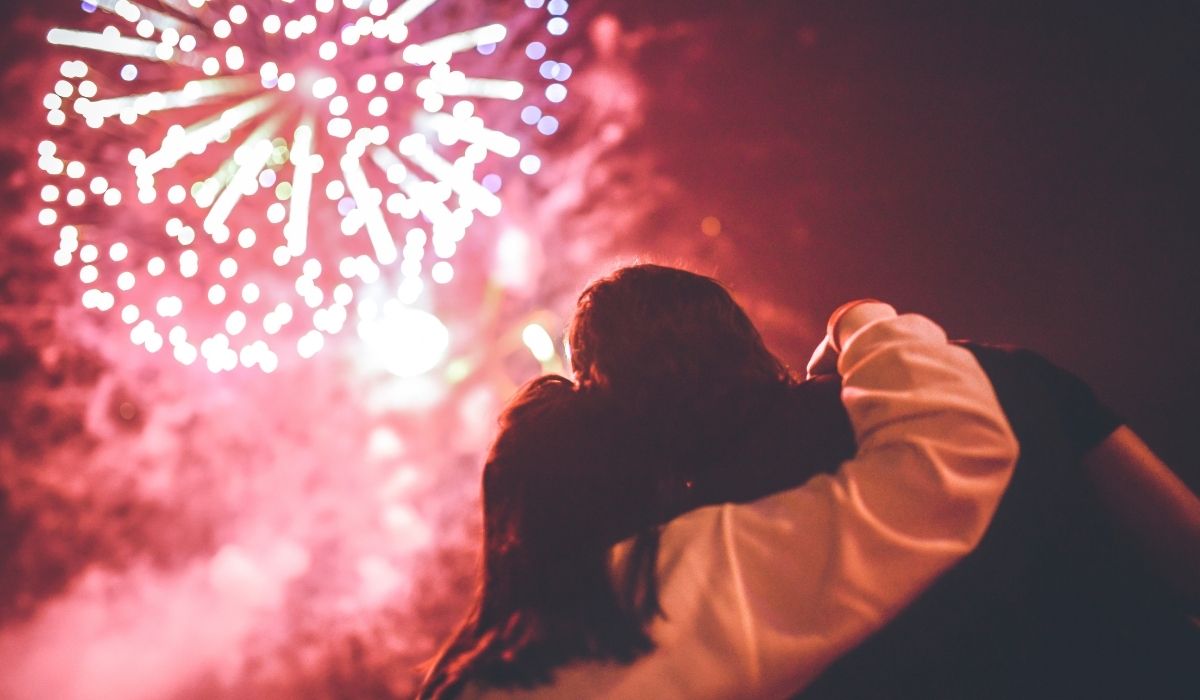 Unfortunately in the past few years the party scene, celebrations and fun vibe that we all know and love in London was greatly disrupted due to Covid.
But are London fireworks going ahead this year? Well, they are currently expected to be held, but it is not certain. Who knows what the Covid 19 situation will be in the winter, when infection rates spike.
Certainly in a huge international city like London, the authorities may revert to restrictions as the colder weather sets in. Fingers crossed you get lucky and don't have to ask are London fireworks cancelled in 2022!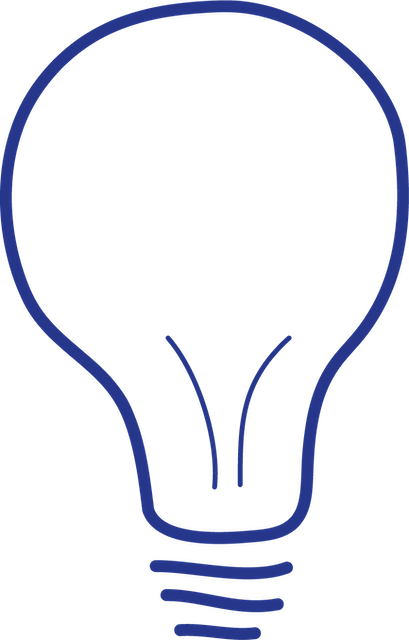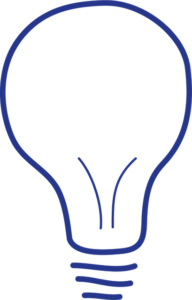 Tip – If the situation is really bad, or if there is extreme weather it would be best to pop down to the local tourist office and ask directly is London doing fireworks tonight.
Fireworks In London – Different Times Of The Year
The main time for fireworks in London is of course New Year's Eve. In keeping with the tradition of many large cities, a huge fireworks display rings in the new year in style.
But you can see fireworks at other times of the year in London too. One other popular event is Guy Fawkes Night – also known as bonfire night – when locals remember the time Mr Fawkes tried to blow up the houses of parliament.
And sometimes there are summer fireworks at special events such as outdoor music festivals.
Where To Watch New Year's Eve Fireworks In London?
Wrap up warm and bring a jug of your favourite hot drink before you head to these favourite firework watching locations in London:
If you look at a picture of London New Year's Eve Fireworks you will often see iconic landmarks such as the Tower of London or Big Ben in the background. Access is usually granted to the Thames Riverside for around £10.
London Eye fireworks experience for example has become a real hit – you can pay to stand in a spot that will have you getting the best fireworks photo in London with the iconic wheel in the background.
If you want to avoid a really touristy experience however, then avoid these central London Fireworks hotspots and head to some of these great alternatives instead:
Skybar London – excellent if you want to splurge – is on top of the Millbank Tower offers spectacular views. For the price of your ticket (£200) you can enjoy delicious canapés, a champagne toast and live music.
Primrose Hill is a favourite spot for walkers all year round, and give great views of the multiple fireworks displays in London
Waterloo Bridge – a free and easy way to catch the show! It is not part of the ticketed area, so you will save money too!
Blackheath Common puts on its own fireworks display London style every year
Best Place to See Fireworks in London on Bonfire Night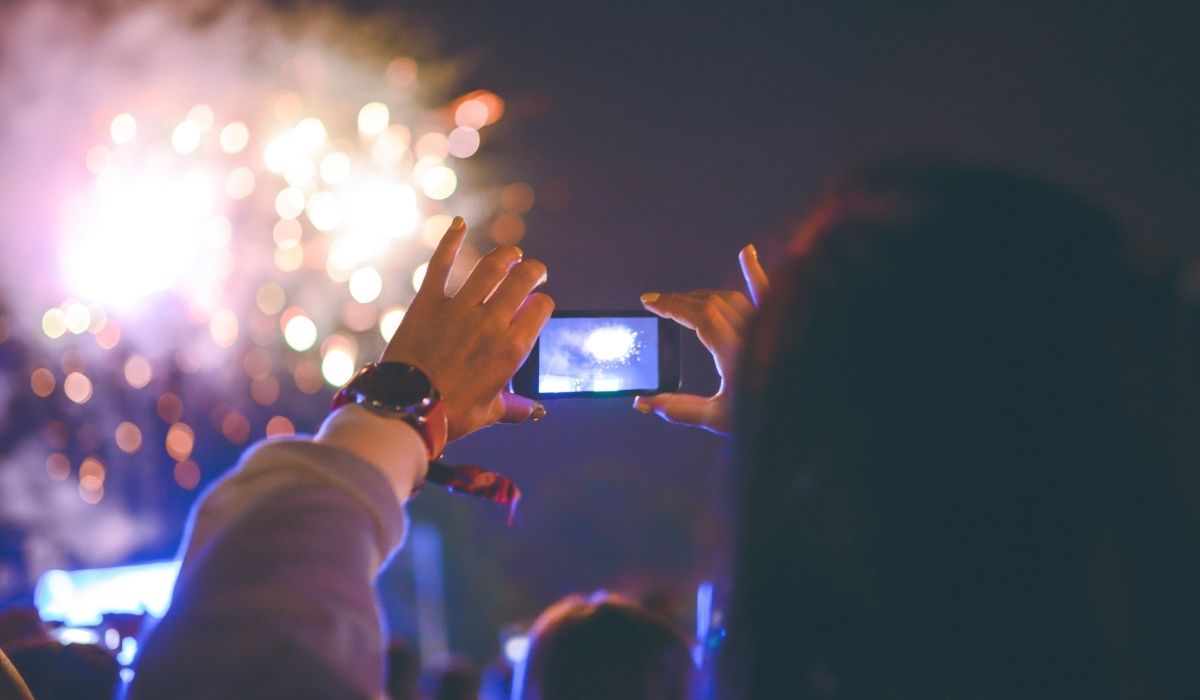 Bonfire night is big in the UK. Brits celebrate the foiled plot to blow up the iconic houses of parliament by Guy Fawkes.
You will be able to see the fireworks from all of the locations listed above, but here are even more ideas to get you in the mood for this 5th November celebration!
The three events listed below are ticketed but we think they are worth it for the party atmosphere alone.
Alexandra Palace Fireworks
Alexandra palace fireworks – known lovingly as Ally Pally, this park offers a firework display to remember. Usually spanning over two days, this is one of the most epic displays in London, if not the country!
Fireworks are accompanied by music for a dramatic effect, and there is plenty going on to keep you entertained whilst you wait. Street food stalls and – in recent years – a German beer festival – will keep you fed with warm food and mulled wine.
And they haven't forgotten the little kids either – there is even a funfair. Access is by ticket only, these are released usually in the early fall.
Battersea Fireworks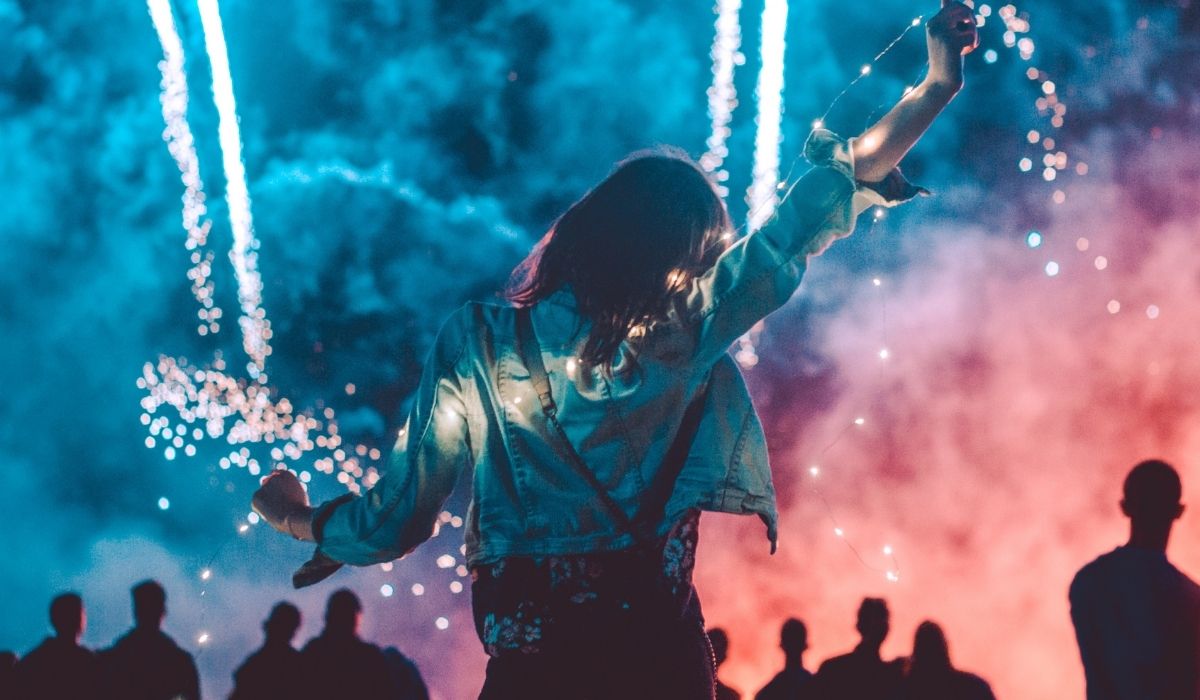 Battersea Fireworks too usually offers a fireworks display on two separate nights for Guy Fawkes Night. The park is actually a great attraction in itself, and offers numerous cafes and a pleasant riverside promenade.
Around the 5th November the park transforms to a firework extravaganza. Expect family friendly activities, hot food stalls and plenty of music! Entry is ticketed, usually costing less than £10.
Morden Park Fireworks
Morden park fireworks are a great option if you have little kids. There is usually a "kid friendly" display earlier in the evening – after 5pm.
The organisers use less noisy fireworks so that the little ones won't get scared! Then at just after 7pm there is an adult's version, including loud music. There is also a bonfire and – of course – hot food!
Where To Watch London Fireworks for Free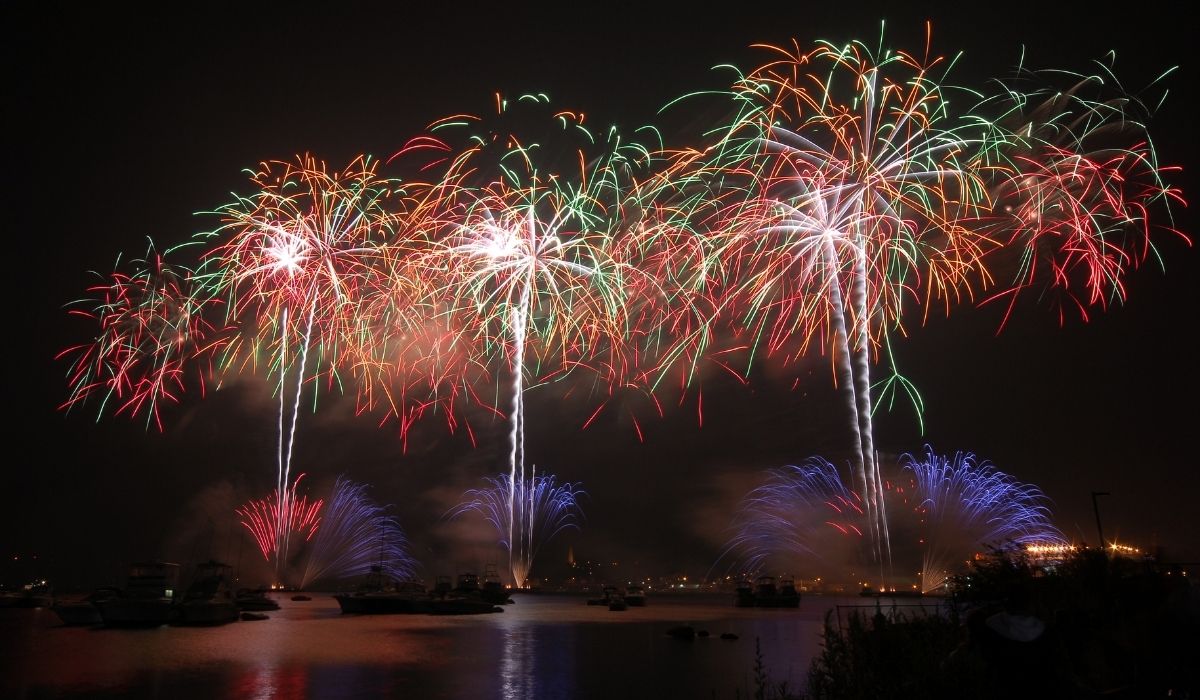 If you are in the mood to splurge on a fireworks display in London you could easily spend several hundred GBP per person.
Securing tickets to New Year's Eve rooftop bars or fancy events can set you back a bunch of cash! Luckily you do not need to spend your hard earned cash on expensive entry or parties! Here are some of the free fireworks London has to offer.
Bonfire Night Free Firework Displays and New Year's Eve fireworks are best seen from either one of London's many parks or bridges.
These include the following:
Blackheath
Wembley Park
Primrose Hill
Waterloo Bridge
Blackfriars Bridge
Lambeth Bridge – from here you can get a great view of the fireworks over the London Eye
Cannon Street – you'll get the same view as those who have paid for the entry to the Thames waterway but as it is not part of the official cordoned off area you'll save £10!
Are Fireworks Legal in London & Should You Buy Any Yourself?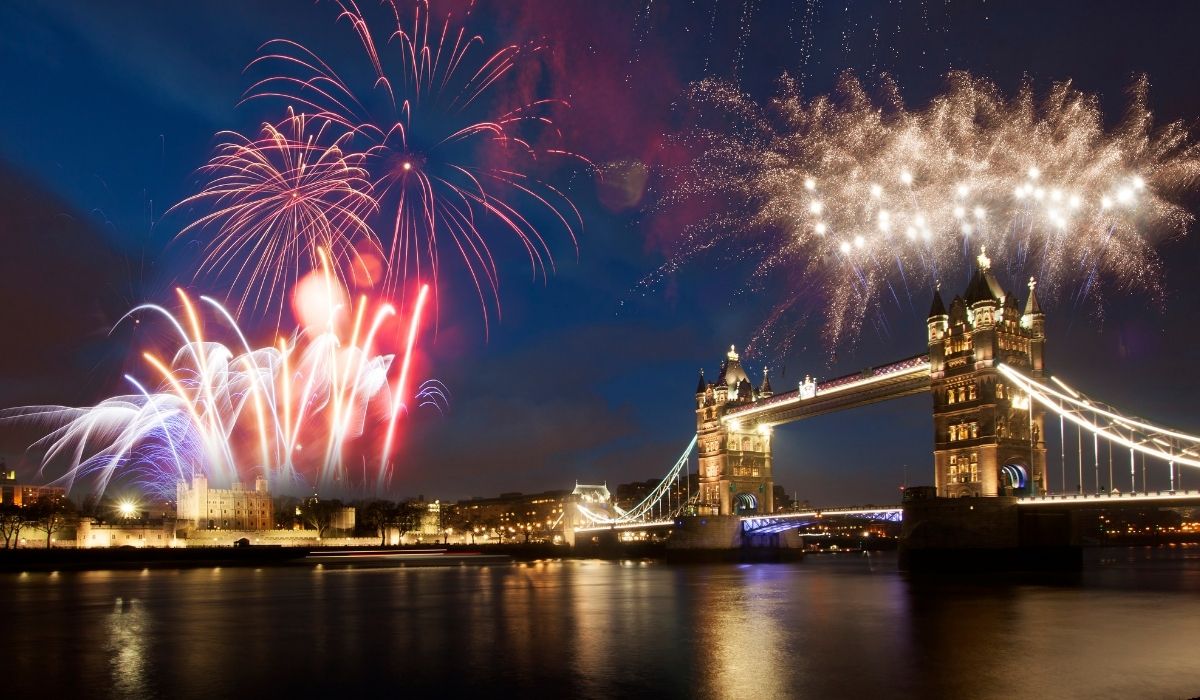 The United Kingdom has its own fireworks laws – so make sure you stay on the right side of them!
In some parts of the UK – for example Northern Ireland – there is separate legislation. Here are a few of the key points to remember if you consider buying fireworks in London: Remember – always be safe!
Keep in mind:
Children under eighteen are not permitted to purchase fireworks. It is also not permitted to buy fireworks for children (for example, if some teenagers ask you to do this outside a shop)
Fireworks are classified in to three buckets, ranging from indoor – relatively tame fireworks for use in a restricted space – through to large scale display fireworks that should be used in a large space and under extreme caution
There is a fourth category – labelled as "professional fireworks". These can't be sold to the general public and are for organised events only
There are also decibel restrictions – fireworks over 120 decibels cannot be sold to the general population
Mini rockets and firecrackers are banned
Fines of up to £5000 apply for misuse
If you want to buy fireworks London is a pretty built up place. Make sure you approach with caution and ensure you are not endangering yourself , others or buildings and cars
Where To Buy Fireworks In London?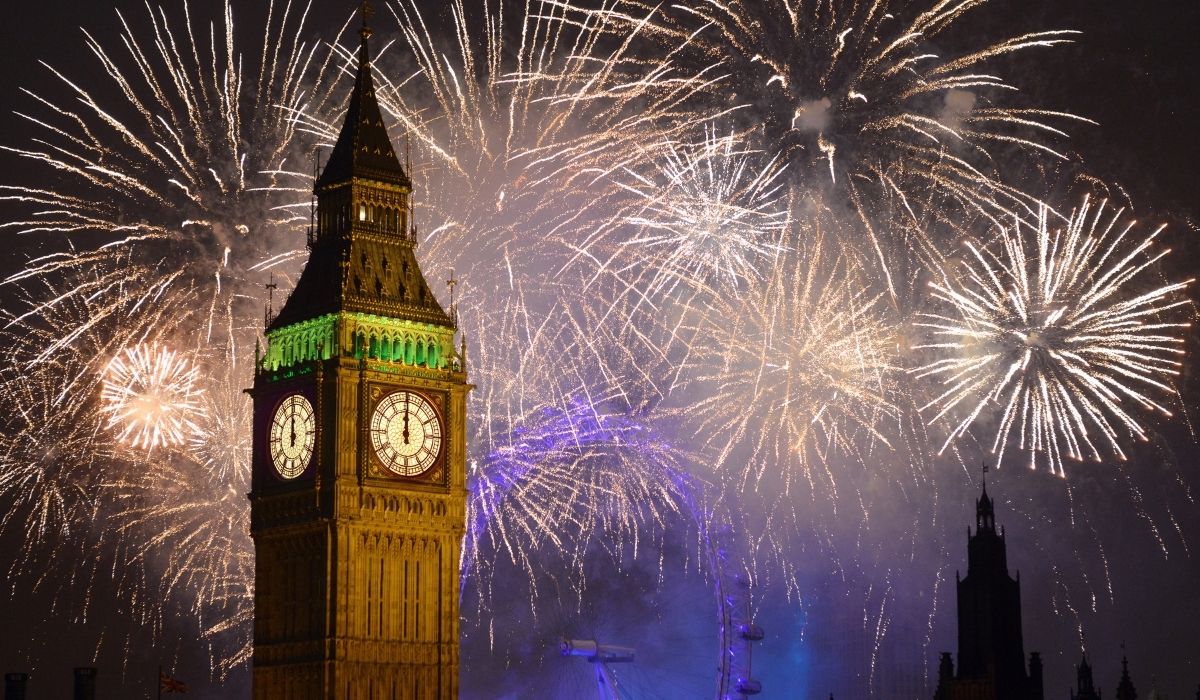 If you want to go ahead you can either get the fireworks in a specialist firework shop or – during October, November and December – in the larger supermarkets.
Our recommendation is to buy your fireworks from an official retailer – we would also suggest that you do not try to buy online. Best to check with a professional who can validate the safety of the product and that it is suitable for the area in which you wish to use it.
Here are a few recommended official distributors of fireworks in London:
Where To See Fireworks In London 5th November?
Don't get confused about the 5th November – it is referred to as many different things in the UK.
Guy Fawkes Night, Bonfire Night and the 5th November are all the same thing!
So, check out the Guy Fawkes Night firework section at the beginning of this article for the best places from which to watch the show.
Can You Watch London NYE Fireworks Without A Ticket?
Some locations in London will enable you to watch from afar without a ticket – see out "free fireworks" section above.
Others require London fireworks tickets– where this is applicable in this guide we have added the cost of the tickets if these are known for this year.
New Year celebrations in London are known to be pricy – so try and get a free spot if you can.
Best Things To Do In London On New Year's Eve
It depends on your budget and tolerance for crowds, queues and trying to get home later on. There are many fancy things to do in London on New Year's Eve – from private ticketed events with rooftop views to riverboat cruises with dinner along the Thames.
Others prefer to keep it a little more simple – perhaps they will head to Piccadilly Circus to watch the London Countdown 2022 on a big screen.
If you don't want to plan, and prefer to see where the night takes you, head to somewhere like Chinatown or Edgware Road (for Middle Eastern food) and enjoy a meal before going to one of the bridges such as Blackfriars to watch the display.
Best Things To Do With Kids: Safe & Fun Places
New Year's Eve can be busy, and your kids might be tired come 12am. It's also not always practical to take a buggy with you around London on the metro.
So, here are a few top tops for managing New Year's Eve with kids in London:
Book a hotel with firework views.

That way, if your little ones fall asleep early, you can still enjoy the show! Or, they might prefer to watch them indoors due to the noise. The Park Plaza Westminster Bridge, or the Shangri La Shard are excellent hotels with rooms that will offer views of the fireworks. You would need to contact the hotels in advance to request a room with a view.

Head to one of the parks

– Primrose Hill is a good choice – to get away from the crowds, let the kids have some fresh air, and enjoy each other's company away from the "big smoke"

Go to a show, a play or a musical.

What better way to celebrate the New Year than to enjoy an old classic such as the Lion King or Wicked. Then, if they still fancy it, head on into central London for a view of the fireworks.
Where to Get Your London Fireworks Tickets
Tickets for this year's displays have not been released yet. It is likely that many organisers are holding off until the Covid situation becomes clearer.
As it is anticipated there will be a spike in infections in the winter months, especially after the kids go back to school after summer, we just don't know when they will go on sale.
Hopefully however the 2023 New Year can be celebrated in style again and won't be cancelled! The New Year's Info website will publish any developments as they happen.
3 Hotels At Which To Stay At To Watch Nye Fireworks London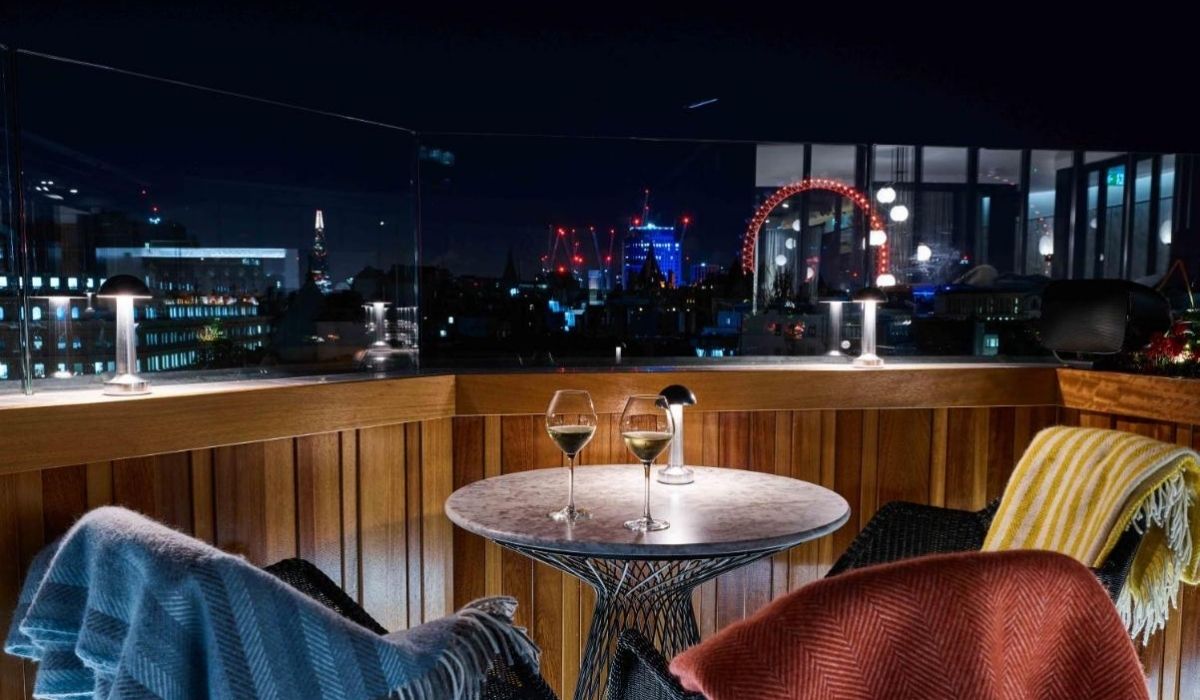 Shangri La The Shard
With jaw dropping views from above London, the Shangri La is a splurge option for those looking to celebrate the New Year in style. The bar on the 52nd floor – GONG – will offer great drinks and of course wonderful views. The price? Expect to pay big. Rooms on New Year's Eve go for £1000+.
Park Plaza Westminster Bridge
Right in the heart of London town, certain rooms will offer views of the fireworks over key attractions such as Big Ben. Standard rooms start at around £300, but expect to pay around £500 or more for a room with a view.
Trafalgar Hilton
Smack bang in the centre of London with great access to all the attractions and a view of the fireworks. This is a Hilton Curio collection and is worth every penny!
Frequently Asked Questions about Fireworks in London!
Here's a list of the questions we usually get asked about the London fireworks displays!
How many fireworks were used in London New Year?
We can't find exact information regarding the number of fireworks used, but we can confirm that the budget for the London fireworks display on New Year's Eve is over £2 million!
Are people on the London Eye during New Year's fireworks?
You can go on the London Eye on New Year's Eve, but not during the fireworks. The London Eye will close beforehand to allow the local authorities to prepare the Southbank for the show.
Can you buy London fireworks tickets on the night?
Yes, provided there is capacity for the Thames Riverside event you can get tickets there.
Can you see London fireworks from Croydon?
Croydon puts on its own fireworks display.
Can you see London fireworks from Hyde Park?
Yes, you can see the fireworks from Hyde Park, and Green Park too.
Can you see London fireworks from Rotherhithe?
Rotherhithe will usually host its own fireworks display.
There you have it – the complete guide to fireworks in London on New Year's Eve and Guy Fawkes Night. Now that you have this information, it is time to start thinking about the rest of your trip, such as where to stay and the attractions you want to visit.
If you plan to do a lot, why not consider purchasing one of the many London city passes on offer. These will give you the chance to manage your budget easily. Plus, you won't have to worry about things like transport or bus fares. Check out our full guide to city passes.
1 Comment