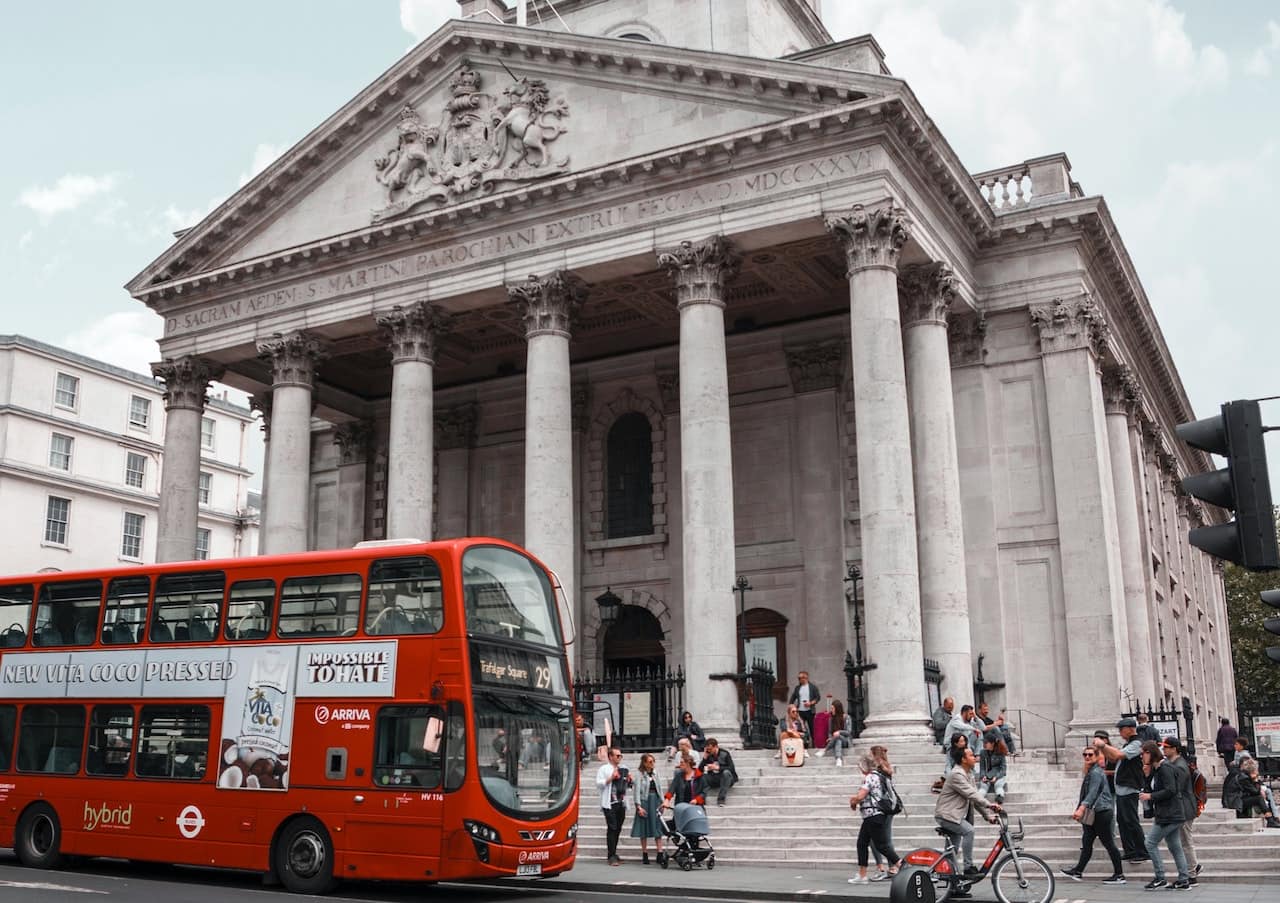 Visitor Oyster Card London – How to get around easily
Welcome to London! The city that really has it all. First there are the amazing cultural attractions – art galleries, museums, concerts and theatre. Then, the highlights of the British Royal Family –  Buckingham Palace, Windsor Castle, Kensington Palace. But there is more! Check out the big hitting tourist attractions including the London Eye, the View from the Shard, Madame Tussauds and many more.
London's wealth of attractions are pretty spread out. Whilst you can cover a lot in central London, there will be a LOT of walking. And that's not to include the walking you will do within many of the attractions such as the Tate Art Gallery. It's sensible to include a travel card for the great public transport network when in London. You can  get from A-B easily and keep more time for checking out the sites!
Meet the Oyster Card in London. It's the capital city's answer to all your travel woes. This wallet fitting smart card gives access to the extensive coverage on Transport For London's network (TFL). There are several ways to use the card, including period tickets, but the majority of Londoners and visitors alike use the card on a "top up" pay as you go basis.
The popularity of the Oyster Card has increased year on year as the TFL authority gradually phased out a large number of ticket offices – the Oyster Card can be topped up even online or at ticket machines. It can still currently be topped up with cash too, although this is reducing in popularity. It is estimated that well over 80% of the journeys made on the network are made with an Oyster Card.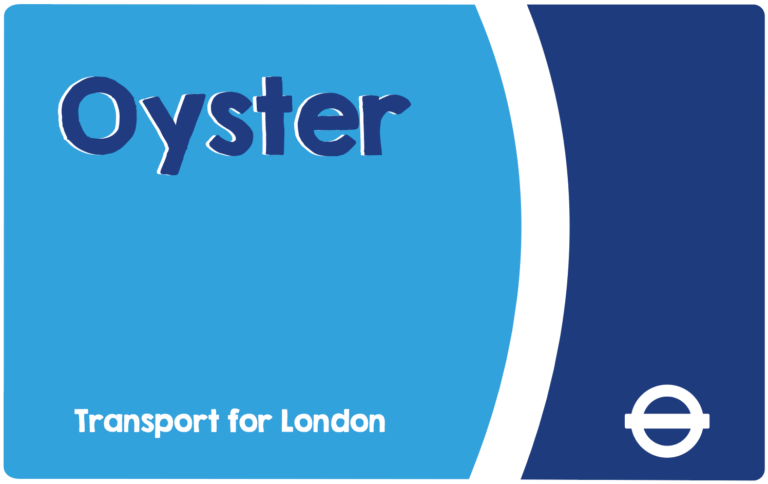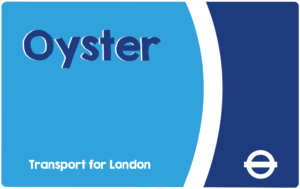 What is an Oyster Card ?
An Oyster Card is a plastic card, much like a credit card, that Londoners and visitors alike can us to navigate the Transport for London Network.
How does the Oyster Card work ?
The  principle is pretty simple – no more paper tickets are needed! Users can purchase their cards (for a £5 refundable fee – useful for tourists) at a wide range of locations.
How do you get an Oyster Card ?
Where to buy the Oyster card? You can get an Oyster card from a human, a machine or the app! See below the most popular locations for purchasing your Oyster Card
London Tube, Overground and TFL stations and ticket office
A limited amount of London train station ticket offices
On  the Transport For London website
On the very handy Transport for London app
There are also

over four thousand

independent Oyster Card ticket agents – you will usually find these in corner shops, post offices and newsagents with an Oyster Card displayed on  the window
Once you have your card you are ready to travel! Simply touch your card onto the yellow circular symbol at the tube station barriers or as you enter the bus. Be careful here so you don't get charged for a journey that has no end!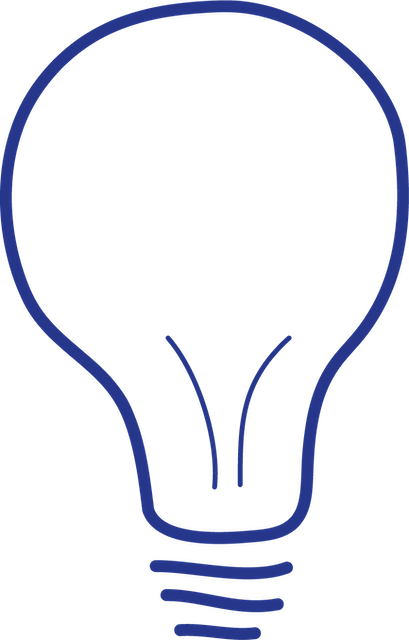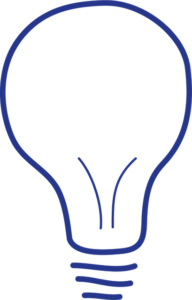 Tip: You MUST touch in and out at tube stations. If you don't , you will get billed the maximum for a journey even if you only went 2 stops! On buses however, only touch IN (not out).
How much does an Oyster Card Cost ?
The Oyster Card is not only for commuters in London. Tourists and visitors too can make use of it. The prices are cheaper than buying a paper ticket at the ticket booth too! As mentioned, you do have to pay a £5 deposit for the card. You will get this back at the end, as well as any unused credit up to the value of £10.
The Visitor Oyster Card follows the same principles as a standard Oyster:
Card costs

£5

and is preloaded with the credit of your choice
Pick £5, £10, £15, £20, £30, £50 preloaded visitor cards depending on the length of your stay
For a 2 day visit, Transport for London recommends the

£15

Visitor Oyster card,

£30

for 2 days and so on.
How to top up the Oyster Card ?
Oyster cards can be topped up at any location with a machine, online on the app, and at some train stations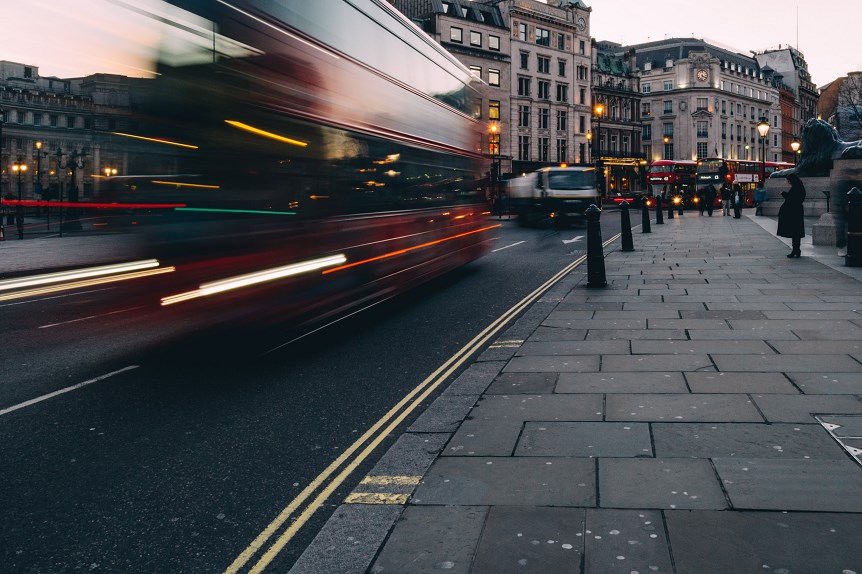 What's included in the Oyster Card London ?
Access to the network! Here's a list of the services you can use when in possession of an Oyster Card.  The standard Pay as you Go model used also on the Visitor Oyster Card includes the following:
All London Underground and Overground services
All London Buses and Trams  (TFL buses, not including hop on hop off buses)
TFL rail (for example, use it to Victoria station or Gatwick airport, but additional deduction will be made on the card)
Thames Clipper River Service
Also includes discount on the Emirates Airline Service from O2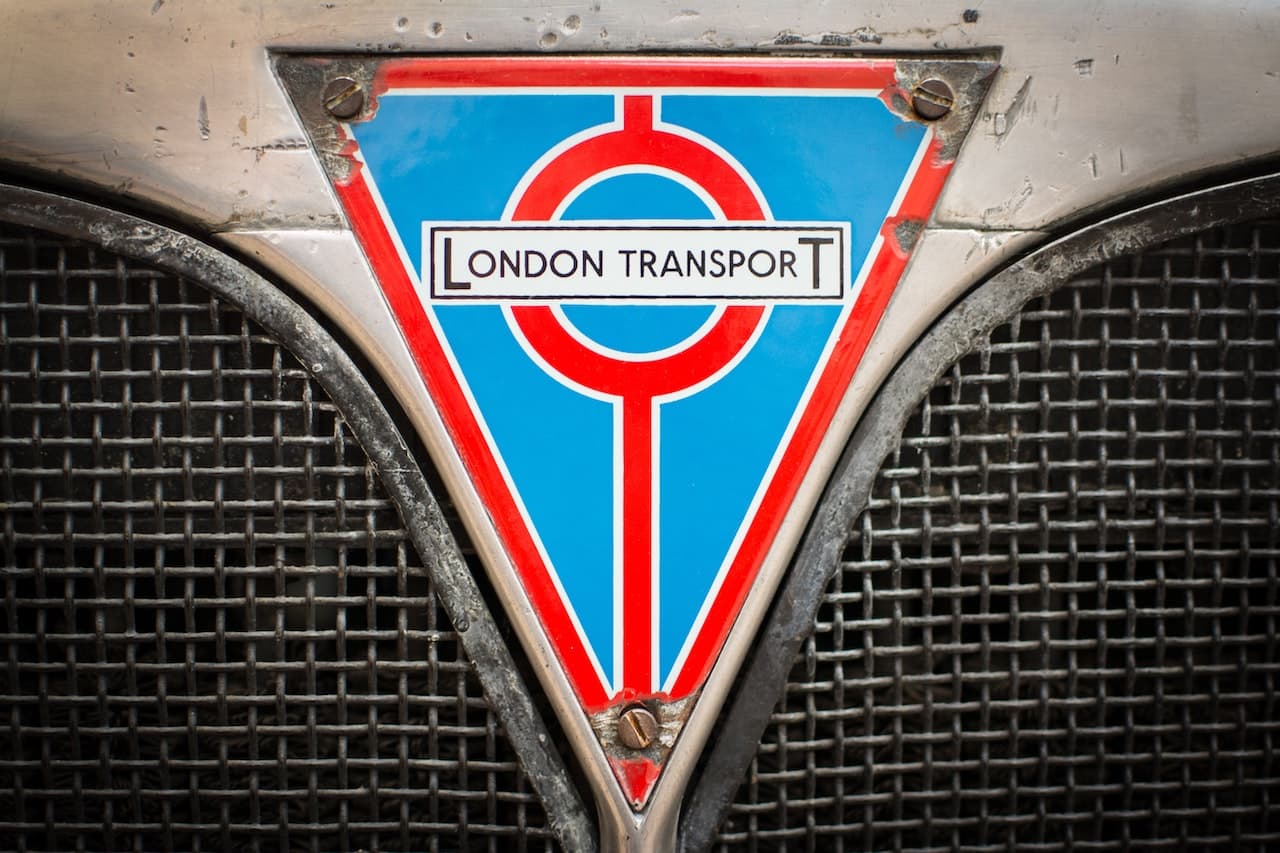 London Oyster Card benefits
Contactless travel without the need for a paper ticket
Works usually  through your wallet – no fumbling around at the barrier and causing a queue!
 Cheaper per journey than a standard paper ticket
A single Oyster journey in Zone 1 + 2 is

£2.40

. Buying the paper ticket will set you back  a whopping

£4.90

Journeys max out at a certain value  – so if you are using the tube a lot in one day the rest of your travel after three trips is completely free!
Zone 1-2 maximum cap is

£7.20

. This will cover central London
Zone 1-3 maximum cap is

£8.50

Zone 1-6 maximum cap is

£13.20

Check your remaining credit and top up online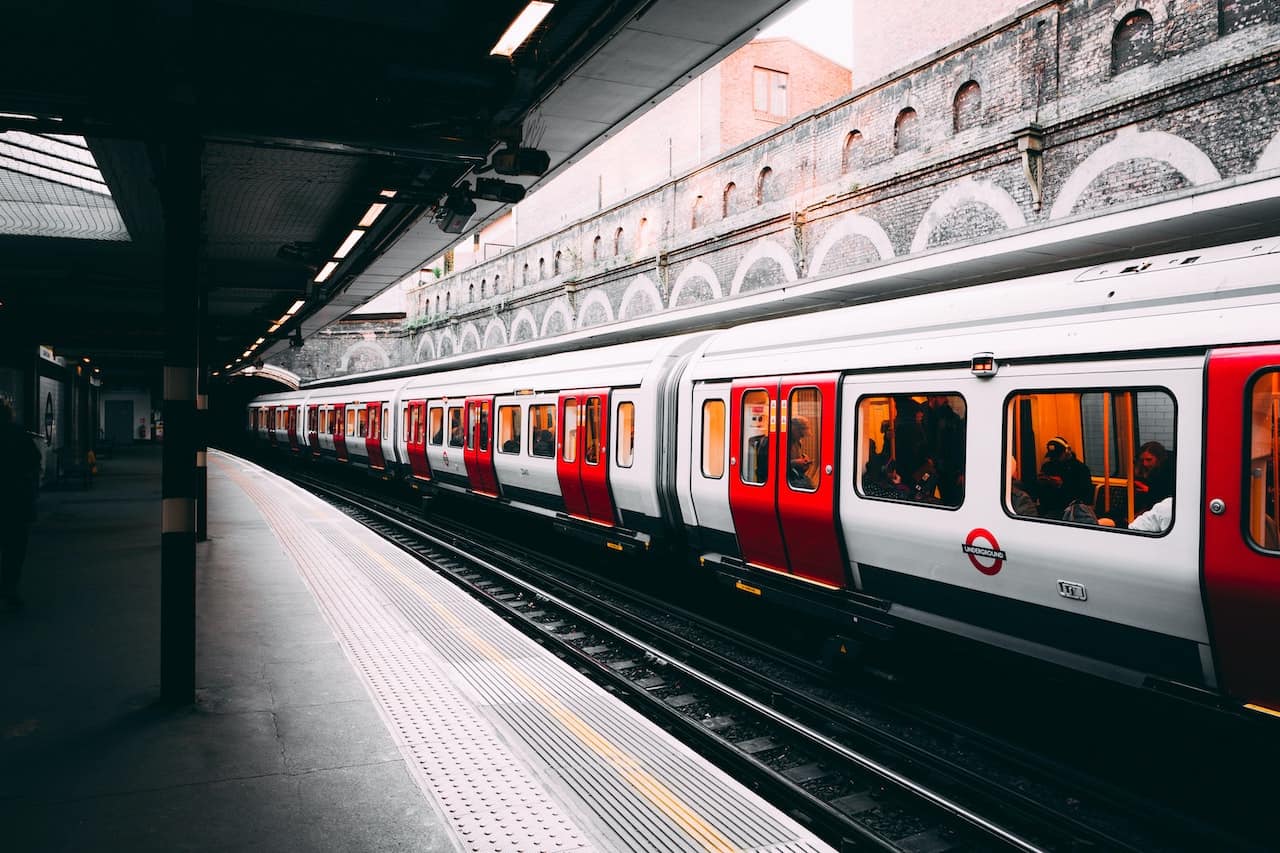 Don't buy an Oyster card for children under 11 – they travel for free!
No availability on the Visitor Oyster card to add the "Young Visitor Discount" for those aged 11-15, although you can do this with when you arrive
There is no London Student Oyster card, unless you are a London resident
If you are visiting London for 5+ days, then we would recommend the Weekly Travel Card instead, which can be loaded to the Oyster. Valid at any time, without on or off peak rates, this option costs just £36.50 and is a great option for a longer stay. So , the Oyster card is not always the cheapest option.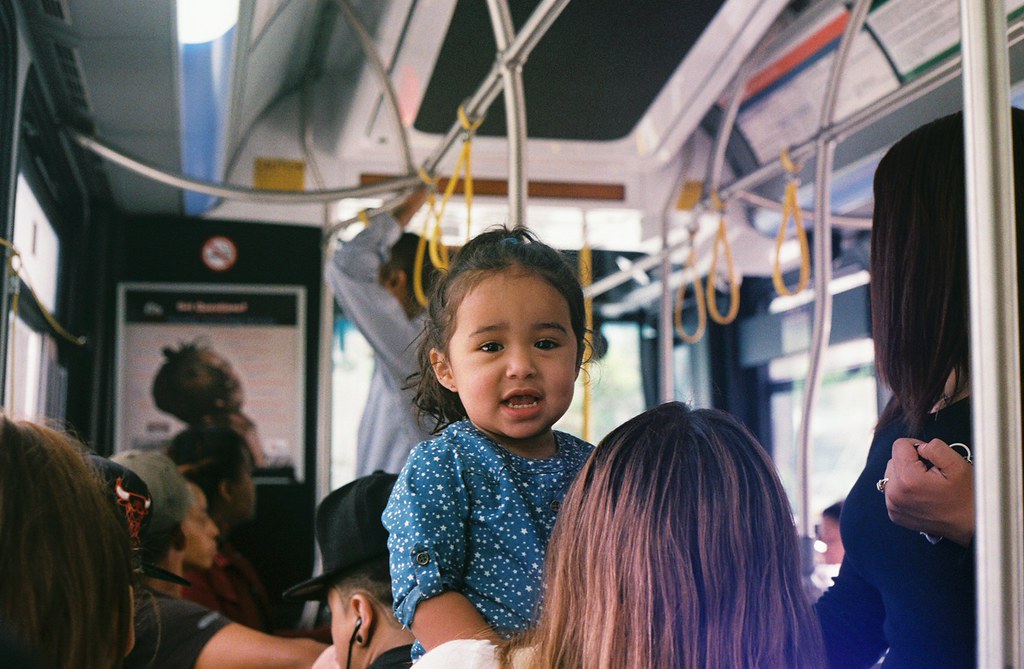 For whom is the Oyster Card London intended ?
This card is good for  those who are heading to London for a city break and really intend to make use of public transport.
Even those who will only use the card a few times will find it cheaper than buying the cash tickets!
As mentioned above, we wouldn't recommend it if you are going to be  in London for a longer stay – get the Weekly Travel Card instead (although this can still be loaded to your Oyster Card)
Definitely NOT good for under 11s! Do not by any Oyster card for your children up to 11 years old – you'll be throwing money down the drain
What you save with the Travelcard Oyster ?
If you travel a LOT on the Underground you can make unlimited savings!
Here's an example of what using an Oyster Card on 1 day trip can save
| Day 1 | Single | Paper cash single |
| --- | --- | --- |
| Morning Journey zone 1-2 | £2.40 | £4.90 |
| Lunch Journey zone 1-2 | £2.40 | £4.90 |
| Afternoon trip to Zone 3 | £2.80 | £4.90 |
| Evening back to zone 1-2 | £0.90 | £4.90 |
| Return to hotel zone 1-2 | £FREE | £4.90 |
The cheaper evening and free return home journey is due to the fact the travel card wil cap out at a certain amount, meaning you will pay nothing else that day! Ride the tube, buses and trams all day for free from this point on!
In our rather simplistic example above, you would save £16!
What sets it apart from it competitor the London Travelcard ?
There are limited competitors here – the other frequently used option is using your own contactless card on the Tap in Tap Out machines. It is the same price to do this.
TFL also offers a Travelcard (check London Travelcards prices here). In the vast majority of cases for short trips, Oyster will always be cheaper. The exception is if you are visiting London for more than 7 days or more. Then a 7 day travelcard will be cheaper.
So if you can't be bothered to buy the Oyster card and then return it for the £5 refund, this is an option for you. Be careful though, if you are coming from abroad your bank may charge a fee for each transaction. Purchasing an Oyster Card will protect you from any foreign transaction fees.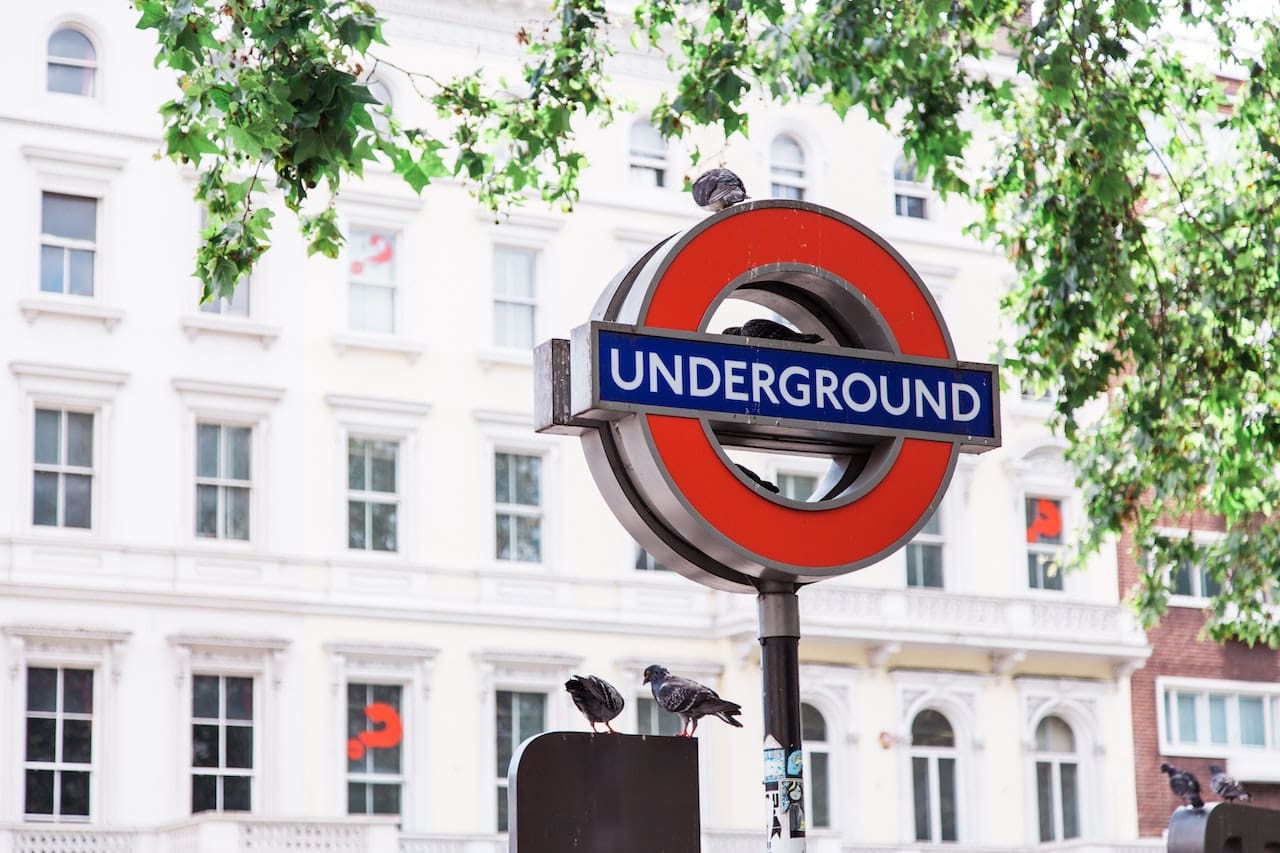 Oyster card Cost – £5 (refundable)
Top up values – load anything from £5
Duration – None, simply use the card again when you return
Top up – available online, on the TFL app, at tube stations and in store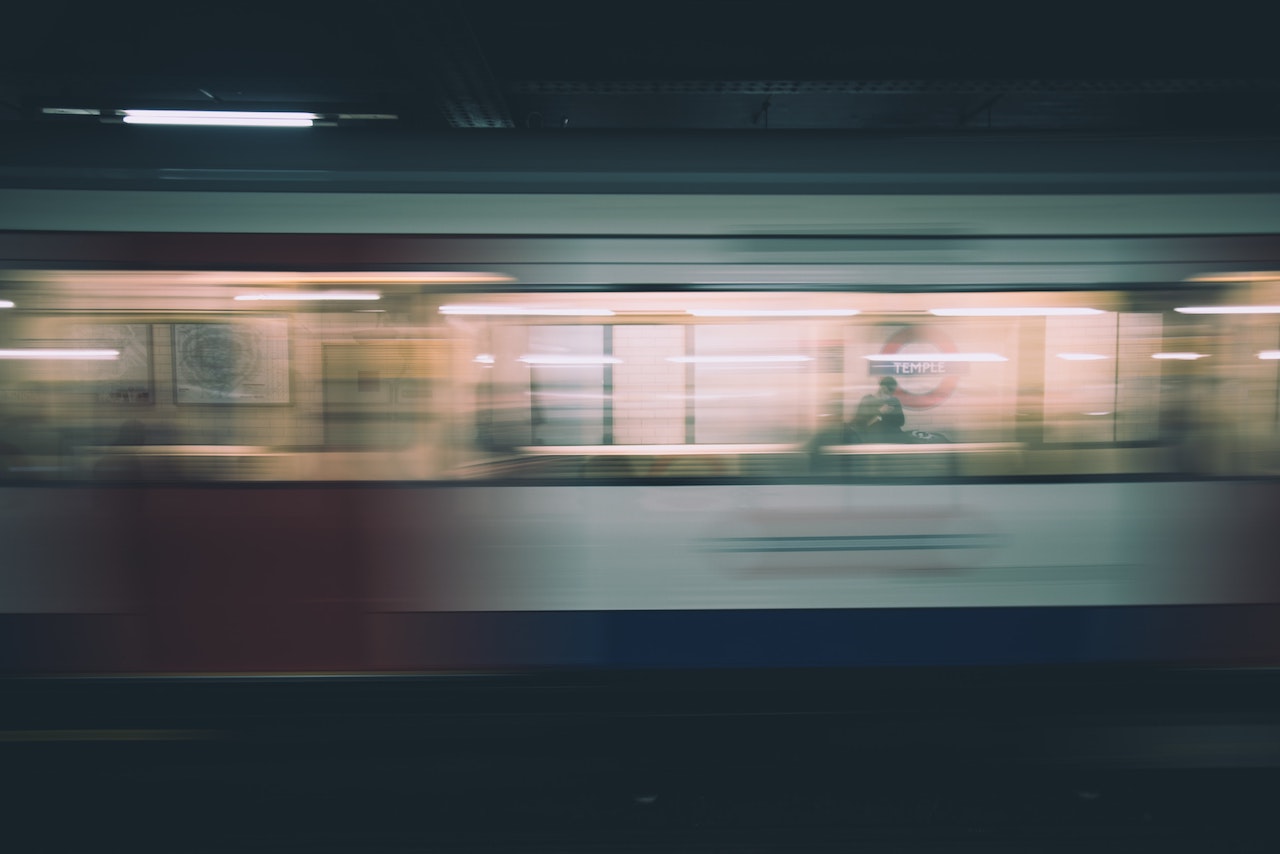 Is the London Visitor Oyster Card worth it – My opinion
Yes – in our opinion absolutely.
Buying a paper ticket with cash at the ticket office is deliberately price prohibitive.
Using only one card is easy and avoids lots of tickets lying around your bag or coat pockets.
The cap out charge can save you lots of cash if you are travelling loads in one day. Do it!
Tips to get the most of your card
If you are visiting for more than a week then get the weekly pass instead
Kids travel

free

with an adult
If you have an 11-15 year old you can get the young persons

discount

applied to any Oyster card at all tube stations
Where to buy the Visitor Oyster Card ?
London Tube, Overground and TFL stations and ticket office
A limited amount of London train stations
On  the Transport For London website
On the very handy Transport for London app – sometimes known as the Oyster Card App
There are also over four thousand independent Oyster Card ticket agents – you will usually find these in corner shops, post offices and newsagents with an Oyster Card displayed on  the window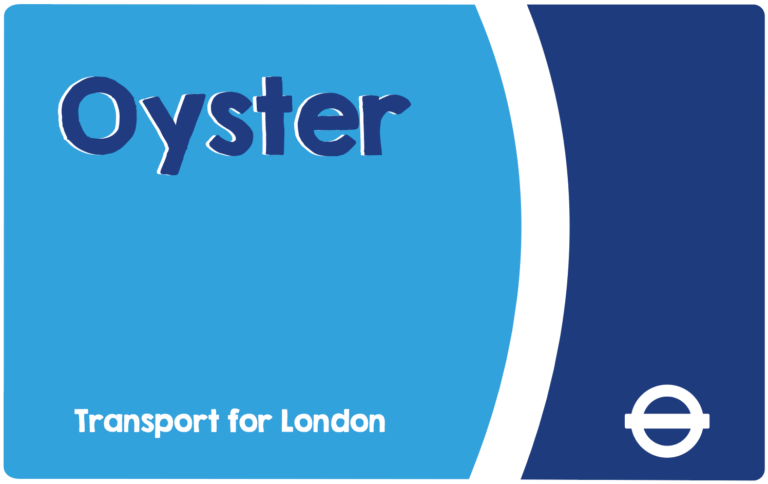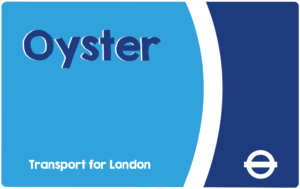 How to use your Visitor Oyster Cards in London ?
There is no need to activate your Oyster Card once purchased. SImply tap in and out at the tube station of your choice. For buses and trams, just tap in.
Comparison on London travelcards
The Transport for London website offers several other travel card options that might be of interest. Check some of these out below:
An off peak travel card for those travelling out of rush hour after 9.30am (Zones 1-4 cost

£12.70

)
An unlimited travel day card (

£18.10

for zones 1-6)
There are numerous travel card suppliers online that you can find, however check the small print. The majority reference TFL as their supplier. So, it's usually cheaper to buy direct from TFL.
Do I have to activate my Oyster Card?
No, usage will start with your first swipe in at a station or bus
Can I get my unused credit refunded at the end of my trip?
Yes, unused credit can be refunded at station machines up to £10
Do I need an Oyster Card for my kids?
No. Children up to 11 travel free with an adult.
What happens if I forget to swipe in or out?
Be careful - if you forget to touch in or out with your Oyster Card on the tube you will be charged the maximum fare.
How do I check my Oyster Card Balance?
Check your balance by holding your card up to the yellow Oyster Card reader on any machine. You can also do it online on the TFL website if you have registered the card
How much is a day travel card?
Day travel cards start from £7 for zones 1 and 2 (on and off peak) and go up to £12.80 for zones 1-6
How much is a monthly travel card?
Adult monthly travel cards for zones 1-3 start at £158.30 and go up to £230.40 for zones 1-5
How much are underground tickets
A single journey on London's underground costs £4.90 for zones 1-3 (central London), and £6 for zones 1-6. Look to the Oyster card instead, which significantly reduces the cost.
London travel card where to buy your visitor Oyster cards
London Tube, Overground and TFL station ticket offices A limited amount of London train stations Get your Oyster Online On the Transport For London website On the very handy Transport for London app Ovet four thousand independent Oyster Card ticket agents - you will usually find these in corner shops, post offices and newsagents with an Oyster Card displayed on the window
If you are coming to London for a short break you absolutely will need a travel card for any reasonable amount of travel!  Get one today here.